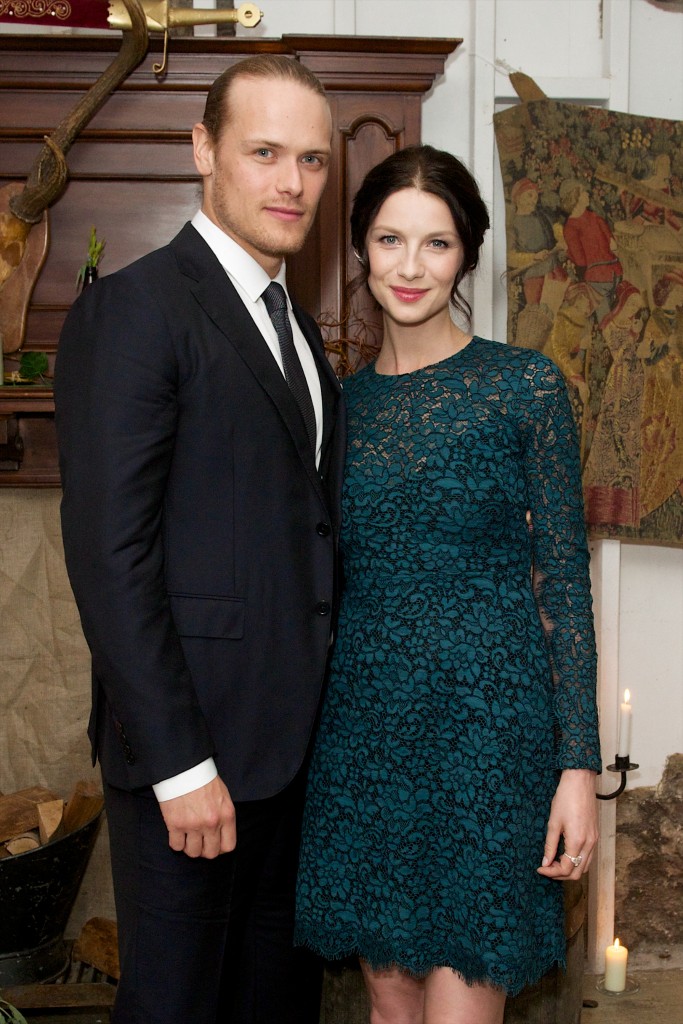 It is always an exciting time to be an Outlander fan, but with the midseason premiere fast approaching and the show's debut on Amazon Prime UK later this week, the Droughtlander period is coming to an end. Outlander TV News was lucky enough to be included in a phone interview with stars Caitriona Balfe and Sam Heughan earlier today, along with a small selection of other sites. The pair covered numerous topics, ranging from their experience filming in the Highlands to the most rewarding part of playing their respective characters and which of the sixteen episodes from season one is their favorite.
Below is our portion of the interview, which touches on the series finally coming to UK audiences with Amazon Prime. The rest of the interview, which features questions from Outlander Podcast, Outlandish UK, and more, will be available tomorrow.
Outlander TV News: Since Outlander is finally coming to UK fans via Amazon Prime this week, is there any trepidation or is it just excitement about the response to the show, particularly because in a sense you are bringing it home?

Caitriona Balfe: I think we are just really excited. It felt a little strange that Outlander didn't have a home here for so long. We've obviously worked so hard on this show and we've got such an incredible British cast and our crew is fantastic. We wanted to be able to show it in its own country, so now that we can it feels really, really exciting.

Sam Heughan: We've talked about it before, but Scotland is definitely a huge part of the show and for people to be able to watch it is terrific. I think, and hope the rest of the UK really enjoys it.
Source: Outlander TV News