If you haven't heard, Outlander will continue with the rest of season seven in 2024.  We don't know when in 2024, so we could be waiting a few months or maybe even a year.  Diana Gabaldon responded to a fan's question about season seven's return, and even she did not know when it will be back.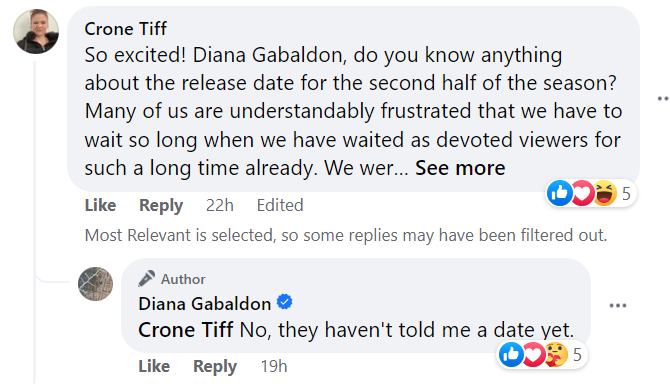 A lot may be affected by the strikes, even though this is a show produced in Scotland, not the US.  The writers are WGA, and that will certainly affect when season eight will start filming.
One good thing that Starz left us with is a brief teaser for the next eight episodes that appeared at the end of Episode 708.  The teaser is below with screencaps below the videos.  At least we are back in Scotland!
THE STORY CONTINUES NEXT YEAR #OUTLANDER pic.twitter.com/RdWeGflzSw

— Foxtel (@Foxtel) August 12, 2023
Source: Starz