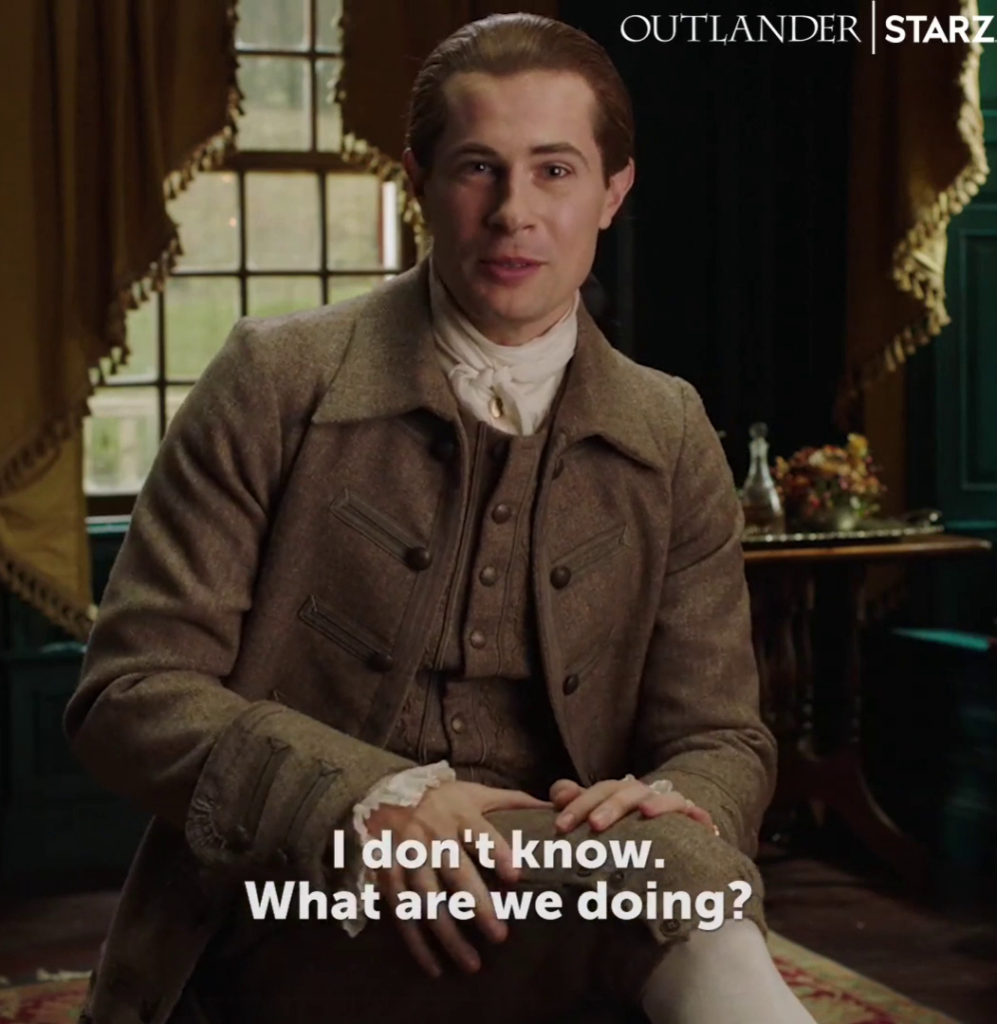 With the release of a new video for fans on World Outlander Day (yes, that's a thing), Starz inserted David Berry into the montage of interviews.  This appearance undoubtedly confirms that Lord John Grey will make an appearance in season six of Outlander.  The character doesn't have a huge presence in A Breath of Snow and Ashes, so it wasn't expected that David Berry would be a part of the cast for this season.  David Berry himself alluded to his absence for season six in May of last year when there were no plans for season seven.
With how Lord John Grey left the story in season five, it doesn't look like Ulysses (Colin McFarlane) will be returning to America with him.  Ulysses is a fan favorite, so I would certainly be fine with him making even a brief appearance.
Ronald D. Moore has already talked of possible spin-offs for Outlander, and the most obvious one would be Lord John Grey considering Diana Gabaldon wrote a few novels revolving around that character.  Could Lord John Grey's appearance in season six be a setup for another series?
Enjoy the below video of some of our favorite actors in costume for World Outlander Day! Caitriona Balfe, Sam Heughan, Richard Rankin, Sophie Skelton, Alexander Vlahos, Mark Lewis Jones, Jessica Reynolds, Maria Doyle Kennedy, Paul Gorman, Caitlin O'Ryan, AND David Berry are all in the video.
Source: Starz