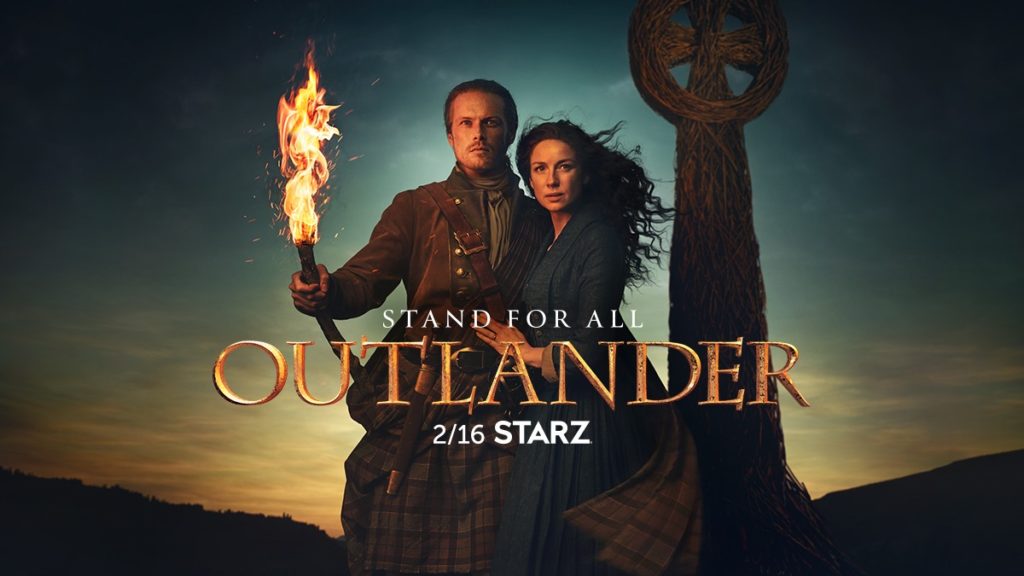 Below is the most up-to-date information about the Outlander season five episodes.  There has already been some misinformation about the episodes spreading around social media, so this site is striving to make this as official as possible.  If anything is not confirmed or is purely a guess or conjecture, it will be noted.  As a reminder, there are only twelve episodes this season.
Thanks to Alexandria Ingham of Claire and Jamie on breaking down the errors in the information being passed around.  She was able to get the first four episodes confirmed by Starz.
Directors previously confirmed, but they are not attached to an episode: Stephen Woolfenden, Jamie Payne
Episode 501: "The Fiery Cross," written by Matthew B. Roberts, directed by ?
Episode 502: "Between Two Fires," written by Toni Graphia and Luke Schelhaas, directed by ?
Episode 503: "Free Will," written by Luke Schelhaas, directed by ?
Episode 504: "The Company We Keep," written by Barbara Stepansky, directed by ?
Episode 505:
Episode 506:
Episode 507:
Episode 508:
Episode 509:
Episode 510:
Episode 511: Written by Diana Gabaldon
Episode 512: Written by Matthew B. Roberts and Toni Graphia
New writers: Barbara Stepansky joined the writers' room for Outlander in season five. She previously wrote Flint (2017) and also has plenty of directing jobs under her belt.  You can follow her on Twitter.
Source: Claire and Jamie, other sources linked in the post