Two new photos from the second season of Outlander were released today.  The first photo shows a heavily pregnant Claire (Caitriona Balfe) and Jamie (Sam Heughan).  The second photo shows Claire sitting on a bench with Mary Hawkins (Rosie Day) and Louise de Rohan (Claire Sermonne) in all their finery.
Below is a quote released with the photos:
"Being pregnant is what drives Claire to push Jamie into this political intrigue," Balfe says. "She wants to go back to Scotland and have a proper home and life." Unfortunately, she must take a backseat in the scheme. "In Paris, the ladies don beautiful clothes, sip tea and gossip. It drives Claire mad." She soon finds ways to feel useful and makes new friends—but a fresh nemesis threatens.
We are so close to 2016, and that means that much closer to "Spring 2016."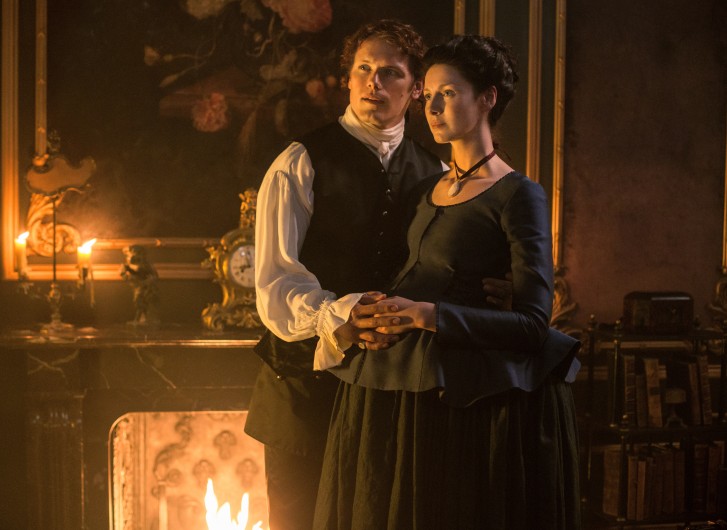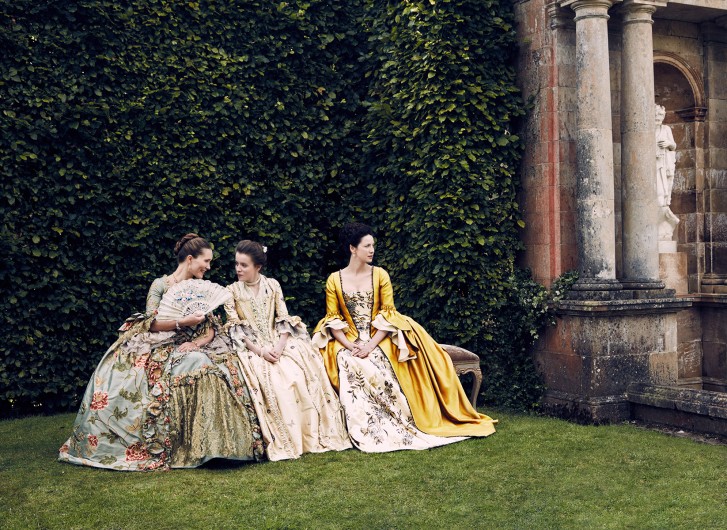 Source: TV Insider