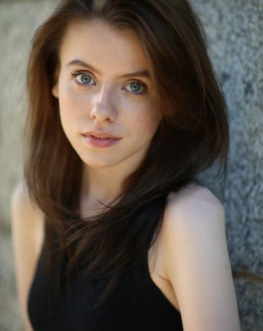 It was revealed exclusively through EW that Rosie Day has joined the Season Two cast of Outlander as Mary Hawkins.
"EW can exclusively reveal that Rosie Day has joined Outlander's second season as Mary Hawkins, the daughter of a minor baronet and the niece of Silas Hawkins. Engaged to a member of the French nobility, Mary, who struggles with a nervous stammer, finds herself being used as a pawn in the power plays of her elders. "
Mary is sort of taken under Claire's wing and she volunteers at L'Hopital des Anges with her. She is definitely an important part of the story.
Rosie Day is 20 years old and is English.  She is 5 foot 2 inches.  She appeared with Sam Heughan in Heart of Lightness.  She has acted in TV and films since 1999.  She has also been in Homefront, Misfits, Doctors, and many others.
You can follow Rosie on Twitter.
https://twitter.com/rosiedaydream/status/608712126669172736