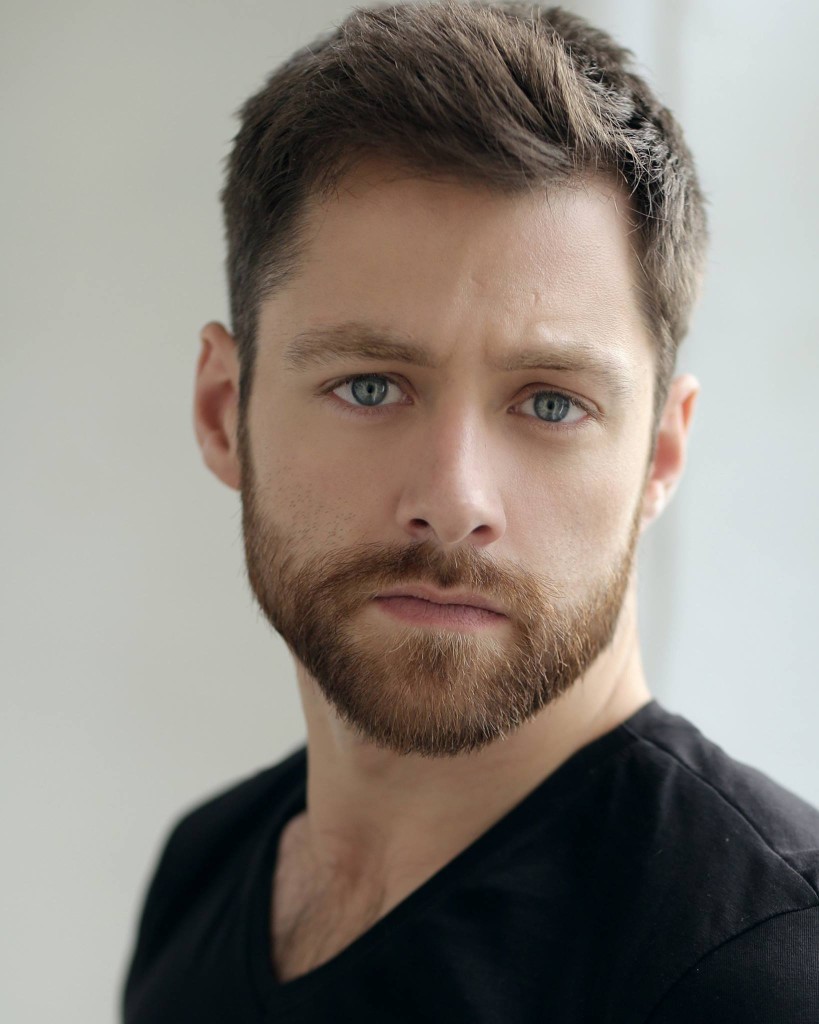 Finally! Richard Rankin will play adult Roger Wakefield in Outlander Season Two. You may recall his character melting hearts in Episode 108 Both Sides Now, as the adorable young ward of the Reverend Wakefield who successfully negotiates himself "another biscuit."
[SPOILER ALERT: Don't read past this point if you don't want to know about the goings-on in Season Two.]
According to Outlander Lists & Timelines, here's a bit of background on Roger (edited to further minimize spoilers):
Full name: Roger Jeremiah Wakefield MacKenzie
Also known as: Roger Wakefield
Adoptive Parent: His great-uncle, Reginald Wakefield. His mother's uncle.
Siblings: None
Occupation: Historian, Presbyterian Minister
Physical Characteristics: 6'3″ (DIA, chapter 1) Thick black hair (DIA, chapter 2) Olive skin and eyes of a brilliant, lucent green (V, chapter 3)
Roger has a quiet strength that enables him to endure great hardship and loss, and a path that never seems to run smoothly. Roger is very intelligent and was one of the youngest professors at Oxford (DIA, chapter 1)
Significant moments:
1941: Roger's father Jerry is presumed dead after crash landing his plane, although his body is never found (Leaf)
1946: Adopted by his great-uncle Reginald Wakefield at the age of five after his mother was killed in an air raid (DIA, chapter 1)

The Scottish-born actor can be seen on the big screen in Burnt, a film released earlier this year starring Bradley Cooper, and on TV's The Syndicate, The Crimson Field and NBC's American Odyssey. Rankin most recently appeared in the BBC One drama From Darkness. 
You can follow Rankin on Twitter.
Update by Sarah:
Can he sing?  Yes.
Here is his showreel:
And let's not forget the fans spoke loud and clear that he was a great choice for Roger from our Cast This post.
https://twitter.com/RikRankin/status/676517196064030720
Hugely excited to be joining the @Outlander_Starz family. An amazing production filled with truly wonderful people and the best fans around!

— Richard Rankin (@RikRankin) December 14, 2015
Sources: Starz, Outlander Lists & Timelines, YahooTV