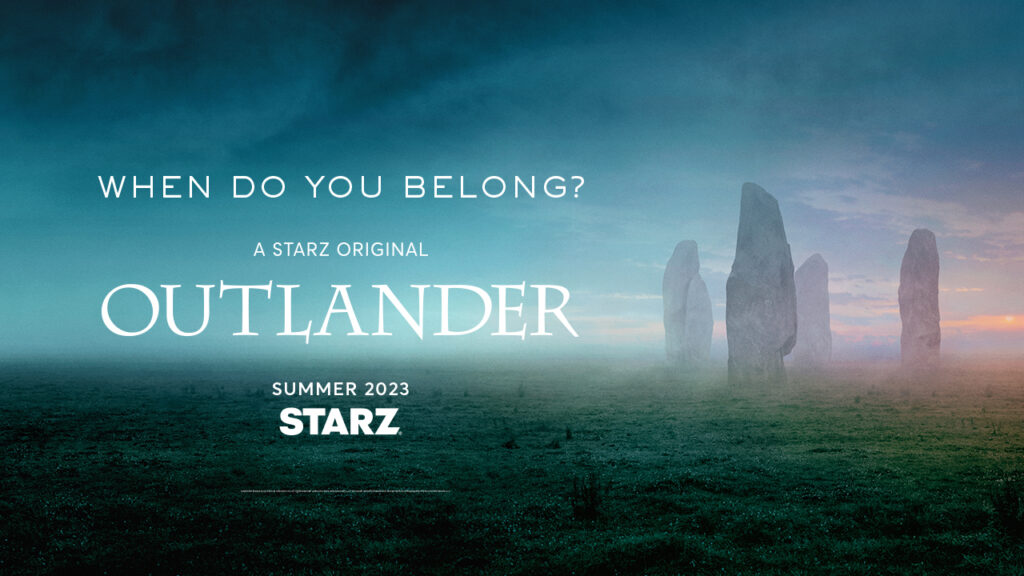 Hallelujah!  Season seven is officially headed our way on June 16, 2023.
It was previously announced prior to filming starting that season seven would be 16 episodes, exactly like season one.  Similarly, Starz has also copied the release strategy for season one.  Half of the episodes will air beginning on June 16th, but the other half will be aired in 2024.
Unlike previous seasons, it appears that the new episodes will be released on Fridays, not Sundays or Saturdays, as in previous seasons.  That means the episodes will be released on the streaming app on Fridays at midnight Eastern, and those in the Pacific time zone will be able to watch at 9 PM on Thursdays.
Season one of Outlander premiered on August 9, 2014, and the second half of the season premiered on April 4, 2015.  The split of the season was also announced prior to the first episode airing, so it did not come as a surprise, although Jamie was on that ledge for several months trying to rescue Claire from Black Jack.
Based on season one, we might see the second half of season seven in February 2024, but Starz may want to stick with a spring or summer release.
This split of season seven really begs the question of why didn't we just go ahead and just call these seasons seven and eight considering that season six was already abbreviated.  I have no inside information about what is going on behind the scenes, but I wonder when the actual season eight will be filmed.  Will they wait until 2024 or 2025 to film it or get back to filming sometime this year?  It depends on scripts and how much time off they have promised the cast so they can do other projects.
What cliffhanger are they going to end on for the eight-episode split because you know there will be one?
I'm sure there are a lot of opinions about season seven and season eight, so feel free to comment below.  We would love to hear from you.
Source: Starz