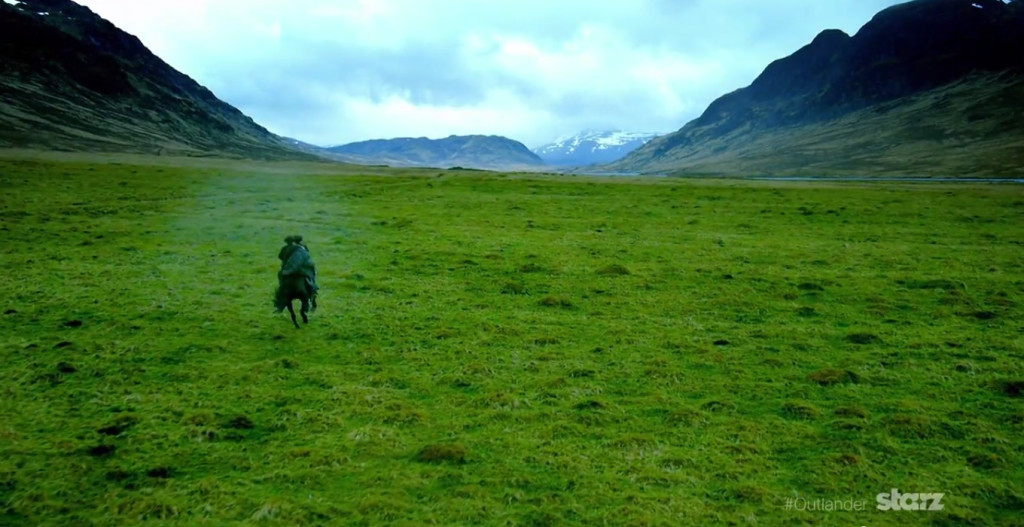 As the Television Critic Association (TCA) are is their summer press tour, a lot of television news is hitting us.  Today, as Starz is presenting their TV news to the critics, we have some rather big news that will affect how we watch Outlander.
Starz has chosen to split the first season of Outlander.  The first eight episodes will premiere on August 9, 2014 and end on September 27, 2014, and the last eight episodes will premiere in 2015 though a specific date has not been announced.
Also announced, the first episode, entitled "Sassenach," will premiere early on multiple platforms on August 2, 2014.  This includes Starz Play, select cable providers, the official Outlander website, Twitter, Youtube, and Facebook.  As I know some of you will ask, this will probably only be available to those in the U.S..
In my opinion, the split season will probably benefit the series in the U.S. and worldwide.  Non-fans will hear through the grapevine (and online buzz) about the series and will be able to catch up with the rest of the fans when the last eight episodes premiere in 2015.  If the online buzz is great, this will no doubt generate even more interest from television channels worldwide, increasing the chance that non-U.S., Australia, and Canada viewers will have the chance to see it in their country.
Source: THR