**This is not a spoiler-free review of this episode. This review is also from a non-reader, and any comments revealing spoilers from the books will be deleted.**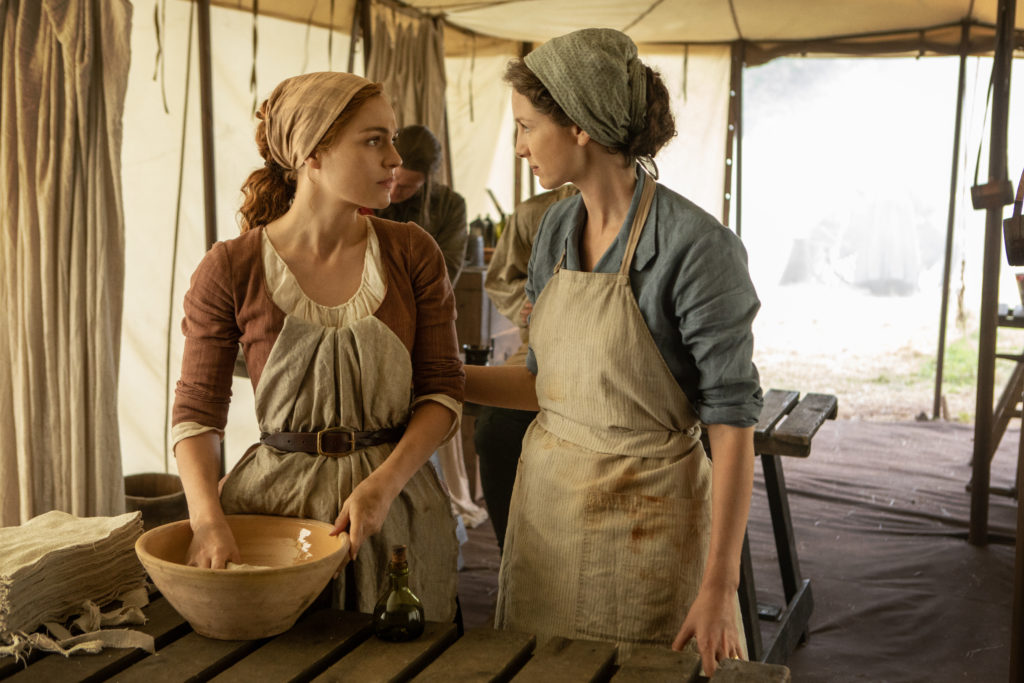 Episode 507:  "Better to Marry Than Burn"
Written by Toni Graphia, Directed by Stephen Woolfenden
WHAT.
WAS.
THIS.
EPISODE???
The Outlander team has a LOT of nerve giving this a happy go lucky title! "The Ballad of Roger Mac," my BUTT. That sounds like a Beatles song, not this hellfire of an episode!
Note: The following review was done in real-time. Note as I steadily increase my exclamation points as the episode progresses.) 
Hmmm, the previously has an interesting mix of scenes. The Browns and Bonnet being an asshole? (Although his choice to throw a child overboard due to having a possibly contagious rash seems harsh in today's context.) 
What's really bothering me about the sheet music shown in the opening titled "The Ballad of Roger Mac," is that THERE IS NO KEY! 
WHAT KEY IS IT IN, ROGER? 
ARE THOSE E's E FLATS OR E NATURALS? E SHARPS? 
I digress. 
(WAIT, HE DIDNT ADD A TIME SIGNATURE EITHER. ROGER WHAT ARE YOU DOING??) 
Roger (Richard Rankin), Brianna (Sophie Skelton), Jemmie, and Lizzie (Caitlin O'Ryan) are in Hillsborough. It's the calm before the storm, and all I can wonder is, HOW DID JEM'S HAIR END UP BLONDE? 
You had better keep your promise to your son. 
Roger fears he may not return from war just like his father. 
Happy Birthday, Colonel. 
I'm sorry, Caitriona and Sam are fantastic actors, but I CANNOT BUY Claire teasing Jamie about getting older as she wistfully massages his sculpted abs. 
DO HIS SCULPTED ABS NEED A CANE, CLAIRE? 
I also cracked up as they both looked down at Jamie's nether regions and declared them in perfect working order. 
Jamie realizes that he's lived longer than his father did. 
The world and each day in it is a gift. 
Tryon (Tim Downie), you're a BASTARD for interrupting Jamie and Claire's hot birthday sex. 
You're still not as bad as human bacteria Bonnet, though. 
Tryon says they have 1,068 men. Jamie's like, "So, we're like the Lakers going up against an inexperienced high school basketball team," and the other Redcoat who would probably also interrupt hot birthday sex is like, "What ho, we shall kill them all just in time for tea! Who has extra sugar? Perhaps those stupid Regulators?" 
Omg, did Roger just literally become that guy who shows up fifteen minutes late with Starbucks? 
JESUS H ROOSEVELT CHRIST, ISAIAH! WTF?? 
The Browns (Ned Dennehy and Chris Larkin) are understandably not pleased with this development. 
I don't trust that Papa Brown is going to let this go so quickly. 
I think I forget how big Sam Heughan is, and then he sits down on a small bench, and he LOOKS LIKE A GIANT? 
The Regulators are coming! The Regulators are coming! (Oh come on, I had to make that joke!) 
A Reverend comes from the Regulators begging for the bloodshed to end before it begins. 
Tryon's like, "LOL, Nah." 
Brianna remembers that something happened at Alaman's Creek, and she races off to warn the troops. 
Okay, y'all. JAMIE I KNOW YOU'RE SHIRTLESS AND WHATEVER BUT DONT CUT YOUR HAND AND PUT IT BACK IN THE STREAM!
I guess Jamie was calling on Dougal? I miss that cantankerous old coot. 
That's a really cool shot of Brianna DRAMATICALLY GALLOPING! 
Brianna says she remembers that Tryon wins and that the battle is thought to have been the spark for the American Revolution. Jamie says he could warn Murtagh and sensible Brianna is like….Ummmm, would that stop America from becoming America? 
Roger volunteers to tell Murtagh. Brianna once again remains the voice of reason and worries for Roger's safety. 
Murtagh gives one helluva motivational speech to his men. Roger gets straight to the point and tells Murtagh they're destined to lose. Murtagh understandably tells Roger there's no way he can tell the men to give up. 
Ye ken, how long a few years is to men who have lost everything? 
Murtagh tried to reason with the men, but they won't have it. Roger runs into Morag McKenzie on his way back to camp. He STUPIDLY tries to warn her and hugs her, and then we hear an ominous 
Get away from my wife.  (I think Kat missed that it was Graham McTavish playing Dougal's son.  It took me until the end of the scene to realize that it was him and not some similar-looking actor. -Sarah)
You can FEEL Jamie's disgust when Tryon puts the red coat on him!! 
HOLY CRAP, ROGER! YOU IDIOT!!
You're a wife stealer and a traitor. 
HOLY CRAP! WHAT ARE THEY GOING TO DO TO ROGER???
Poor Jamie looks disgusted with himself.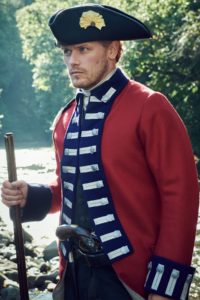 I love you, soldier. 
Jamie sticks out like a sore thumb among his men. 
Oh my god, the Regulators really didn't stand a chance. (How the hell did we beat them later? Oh right, sheer nerve and France.) 
Jamie resorts to some good old fashioned guerilla warfare
Isaiah was shot in the lung from behind!! I wonder who possibly did that! 
Papa Brown crushes Claire's syringe when she realizes Isaiah was shot at close range. 
Is it just me, or are the Brits being incessantly cruel to the Regulators? 
HOLY SHIT I DIDNT EXPECT MURTAGH TO DIE LIKE THAT?????
OH MY GOD NOOO!
It doesn't hurt a bit to die. 
MURTAGH, NO!
You know when you expect someone's going to die, but then they do, and you're like, "WHAT THE HELL?"
Jamie's "Help me NOW!" sent chills down my spine. 
Jamie is almost like a child, begging Claire to save Murtagh when he's clearly dead. 
SOMEONE GIVE THE MAN A DAMN EMMY FOR THAT SCENE ALONE!!!
Tryon continues to be a complete dick. 
Holy CRAP. Sam is sending CHILLS down my spine when he RIPS into Tryon. 
I LOVED it when he throws the red coat to the ground! And then you just hear his breathing and his BLOOD-SOAKED HANDS. I said it before, but Sam really deserves more credit for his acting. I've literally never felt myself more on the edge of my seat until he completely lost it when Murtagh died. 
HOLY WHAT????
THEY HUNG ROGER??????
THEY
HUNG
ROGER???
WHAT???
?????????!!!

Rest In Peace, you badass silver-haired fox. I wish they could've had him gone out with more dignity? Like saving Jamie or something? I kind of hate that he got shot the second he let his guard down, although it WAS unexpected. What do y'all think?
ROGER CANT DIE THOUGH BUT HOW CAN HE LIVE AFTER THAT????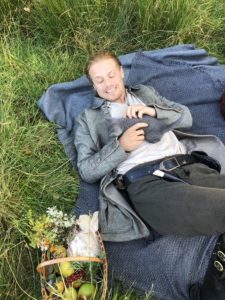 Here's a cute kitty cleanser. I think we need it after that.
IN TWO WEEKS, SUNDAY, APRIL 12TH AT 8 PM ET: EPISODE 508: "FAMOUS LAST WORDS"
Photos and clips are courtesy of Starz.