**This is not a spoiler-free review of this episode. This review is also from a non-reader, and any comments revealing spoilers from the books will be deleted.**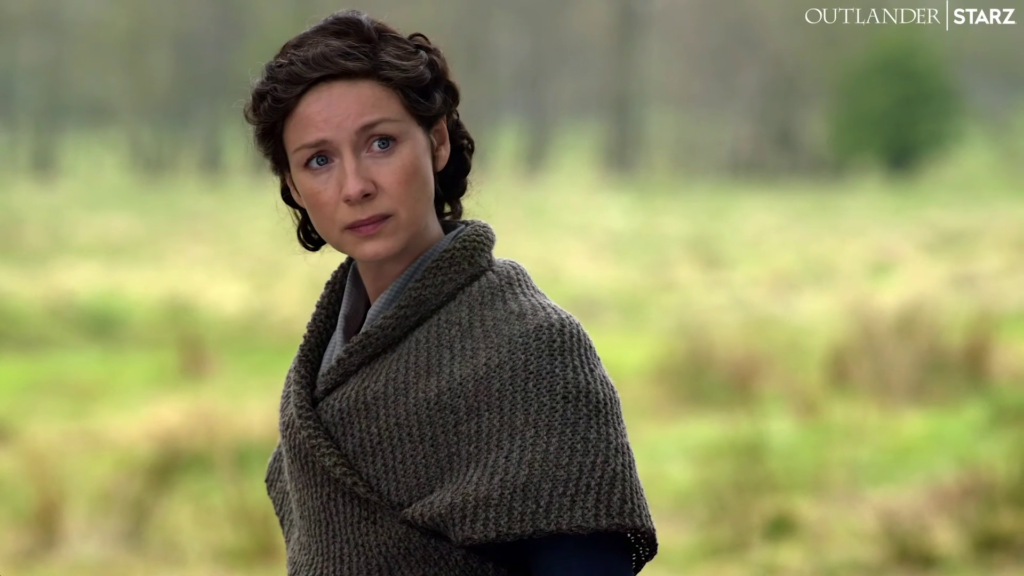 Of Medicine and Madmen
Episode 502:  "Between Two Fires"
Written by Toni Graphia and Luke Schelhaas, Directed by Stephen Woolfenden
Remember how Jamie (Sam Heughan) was like, 'Murtagh, my loyal friend, be hard to find, so I don't have to kill you." Literally, in the LAST EPISODE?
Murtagh (Duncan Lacroix) is like…
Nah, I'm going to tar and feather a few British bastards. 
I love the tonal dissonance from the BURNING OF FLESH to the lovely choir singing, 'Sing me a song of a lass that is gone," 
Except after the opening, my mind kept thinking, "Sing me a song of my flesh that is gone,"
(Can you tell I'm writing this review at two in the morning?)
An utterly distraught woman has brought her mortally ill husband to Claire's (Caitriona Balfe) care. To her horror, Claire realizes there's nothing she can do after the wife innocently mentions she's been treating her husband with POISONOUS MERCURY.
(To be fair, can you imagine what people one hundred years from now will think of our medical treatments?)
'I'll be sure to mention the affable Lieutenant in my next dispatch." 
Lieutenant Knox (Michael Xavier) accompanying Jamie is no Burning-For-What's-Under-The-Kilt Lord John, but he's not-Governor-Tryon, so he's not a complete asshole.
As soon as I typed that, Lieutenant Knox had to go and hope for getting land if they caught and hung Murtagh.
Trust no redcoat, sayeth the American reviewer. 
Of course, that family spat at you, you twat; you threw money at them like you were a deity bestowing life amongst paupers. Insulting.
I suppose it is rather true that there is never a convenient time for death or taxes. 
After a lengthy conversation of Jamie and Lieutenant Knox trading tits for tats, we transition to Claire: CSI. Brianna (Sophie Skelton) sensibly points out that if anyone notices that Claire is performing an autopsy, she might get some unwanted attention. (Claire's just like, "That ship sailed a LONG time ago sweetheart) 
It's bad enough I'm fighting the disease, I'm also fighting the cure.
I love, love, love, love, love, LOVE Claire in full medical mode. Jamie and she, in a way, are dedicated to the same goal, protecting their settlers to the best of their abilities. Brianna has had enough of smelling dead man and says she has to get some air. Marsali's (Lauren Lyle) up next in the audition for who-wants-to-be-Claire's-lieutenant? Needless to say, her nonchalant attitude towards cutting open a deer passes the Claire test with flying colors. 
I love Marsali so much. 
Wait, are Jamie and Knox in Wilmington? THE SET LOOKS THE SAME? (Apparently, it's Hillsborough? I STAND CORRECTED) 
They run into Fanning (Samuel Collins), who I vaguely remember from last season. 
Fanning shows Jamie and Knox one of the men who were tarred and feathered. Fanning's like, "Bro, why didn't you bring that feisty whiskey-drinking wife of yours? We could've used a surgeon of her skill." 
The Scottish prisoners put Jamie on blast for being on the opposing side. Thankfully Murtagh has yet to be captured. 
KNOX EXECUTES THE MAN WHO PULLS AN "I AM SPARTACUS" AND SAYS THAT HE'S MURTAGH??
WHAT A PARASITE. 
I get it. They're trying to show that both sides aren't afraid to be nasty to get what they want. BUT DAMN, KNOX'S ACTIONS TAKE THE PROVERBIAL CONSCIENCE CAKE?
Roger (Richard Rankin) is me attempting to shoot a gun. I enjoyed the gender-reversal where it's Bree wrapping her arms around Roger, showing him how to shoot. (He fails spectacularly when actual turkeys arrive. Thanks to Brianna, Thanksgiving dinner is saved.) 
Bree brings up the pink elephant in the room. Roger does want to go back to the future, but Bree doesn't want to leave Jamie and Claire again. Honestly, I don't blame Roger for wanting to leave the past in the past, but I also am convinced he would never leave Brianna and Jeremiah. 
Knox is such an asshole. First, he's like, "Wow I actually might need to cancel myself," and then goes right to, "Stupid Scot, I gave him a soldier's death, he should rise from the grave and give thanks at the table of Fort Knox that he was stabbed to death instead of hung like a traitor." 
I WAS GOING TO MAKE A JOKE ABOUT MARSALI THINKING, "WELL MAYBE MOMMA LAIOGHAIRE WAS RIGHT" WHEN MARSALI FLAT OUT ASKS CLAIRE IF HER MOM WAS RIGHT ABOUT HER BEING A WITCH.
MARSALI'S SIDE EYE THROUGHOUT THE WHOLE SCENE IS GLORIOUS. 
I love that she's secretly curious though about it all. Claire has found a worthy apprentice. 
Jamie seizes the opportunity when the jail guards are removing the poor stabbed Scot. He frees the remaining two non-stabbed Scots, and they're like, "Yeah, remember when you told Murtagh to be hard to find? LOLLLL"
In another episode of Doctor Claire, Frustrated Modern Medicine Woman, the women mention how one of their sons is INGESTING POISON FOR A EXTERNAL BURN. Claire pulls a Constance Doogood and writes a medical advice missive as Dr. Rawlings, i.e., the man who used to own Claire's medical kit. Because why would anyone trust a woman to understand complicated medical jargon?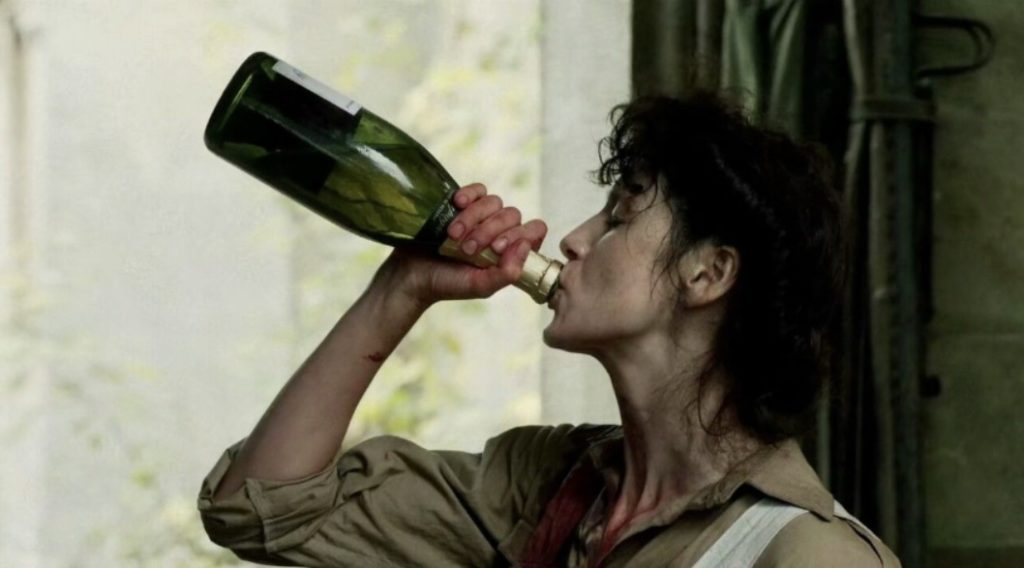 (Literally, me if I had to deal with sexist 18th-century notions about women's intellectual capacity daily.) 
Jamie's "Oh SHIT" look when Knox speculates that there might be more traitors amidst was slightly hilarious and heartbreaking. Of COURSE, we know he won't be hanged anytime soon, but Jamie doesn't know he's a significant character in a hit television/book series! The stakes are dangerous and real for him, and Sam sells it well.
After all, one man fighting for his home is worth one hundred men fighting for pay.
Roger's father was a spitfire pilot? We hadn't heard much about his father before, have we? 
As much as I love all of you being here, I hope you don't stay.
Caitriona Balfe, calmly slapping us in the face with a WHAM line
Claire and Roger are on the same page about staying in the past. Roger frets that they may not ever be able to return if Jeremiah can't go through the stones safely. 
So time, space, history be damned.
Murtagh swears to stand by the Regulators when the time comes. 
In another episode of Roger's Karaoke Hour, we have Jeremiah Was a Bullfrog! (The proper title is actually Joy to the World. Thanks, Google!) Jem takes his first steps, which is adorable! Roger discovers Brianna's Bonnet sketches. 
Not so cute. 
Even 
Worse 
THE HUMAN GERM IS ALIVE 
I have to set a better example. I'm a father now, after all! 
He says shortly and earnestly after terribly wounding a man and leaving him writhing in pain.
I remember watching the first episode of the fourth season when they introduced Bonnet (Ed Speleers) and feeling the hiss of the audience at Madison Square Garden when he made his first appearance.
Why is everyone booing? He doesn't seem so bad.
And then he ambushed their boat and stole Claire's ring to the dissonant tone of "America the Beautiful."
Stephen Bonnet is dangerous because he's charming. Stephen Bonnet is dangerous because he can go from charismatic to cruel in half a second flat. Stephen Bonnet is SCUM. And his red jacket should earn him a place on the 18th century's worst dressed list!
I really hope Brianna kills him.
And on that extremely positive note, until next time Outlander clan!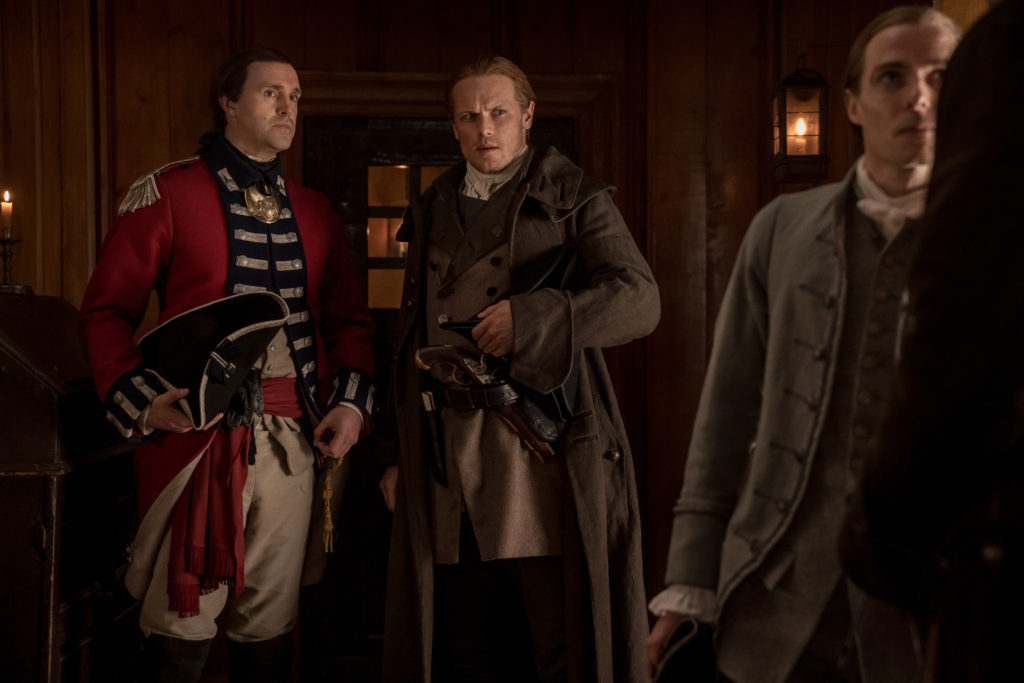 NEXT WEEK, SUNDAY, MARCH 1ST AT 8 PM ET: EPISODE 502: "FREE WILL"
"The growing Regulator threat forces Jamie, Claire and Roger to embark on a mission to raise a militia.  When one of their settlers reveals he's a bondservant, and asks for help freeing himself and his brother from their abusive master, Jamie and Claire are forced to make a difficult decision. "
Photos and clips are courtesy of Starz.