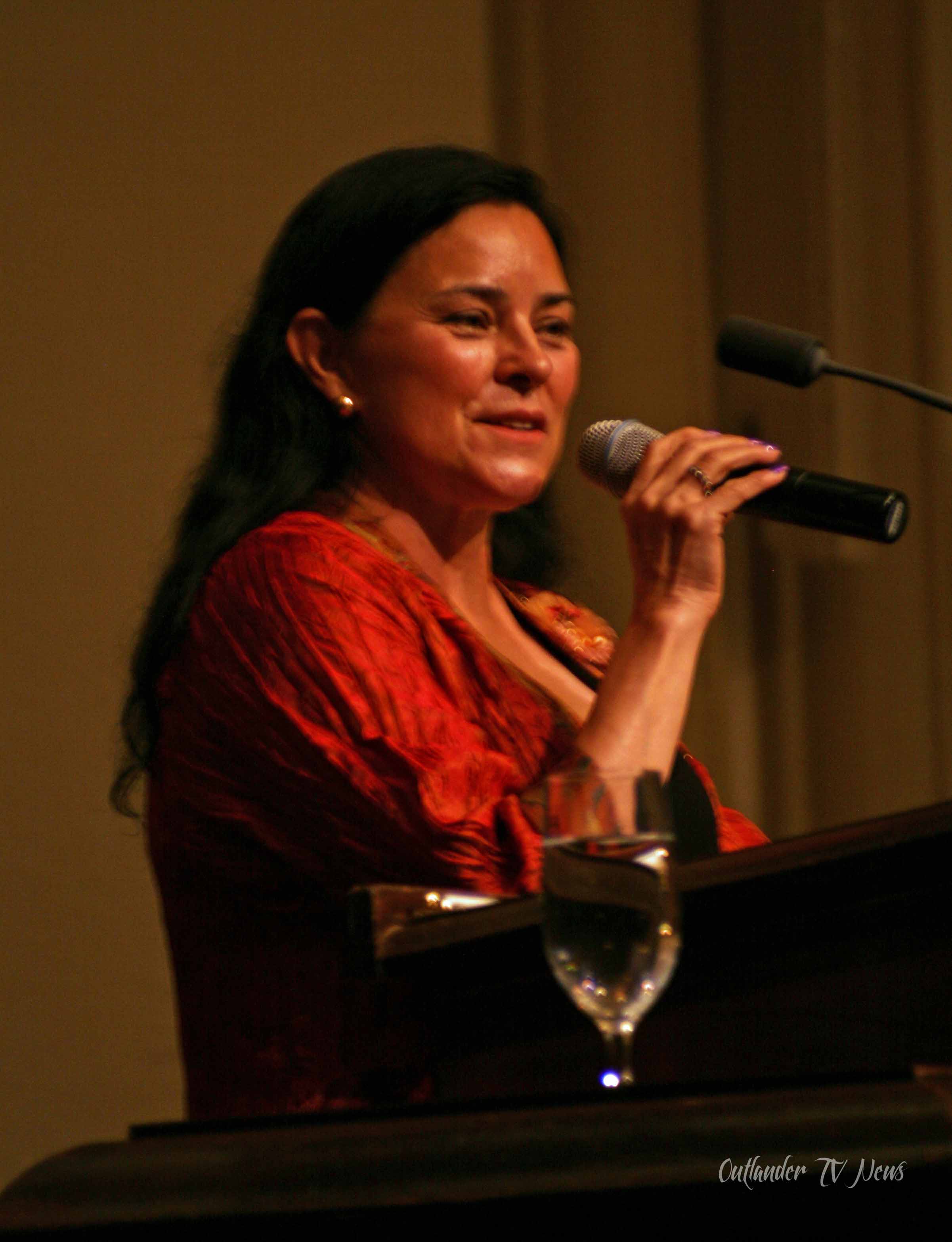 I referred to the now controversial interview between The Hollywood Reporter and Starz's new COO Jeffrey Hirsch in our post about Outlander season five premiering in 2020.  I did not quote the part of the interview the majority of Outlander fans are taking issue with, but I did share it on our social media accounts.  Here it is below:
If Counterpart had a woman at its center, would there have been another season?

It depends. There's a lot of shows out there that have wonderful female leads that skew male. You have to be very careful. What we have seen with our Spanish Princess/White Queen series is great women in history play really well for that audience. We'll lean into that as a quasi-genre. Outlander — you can say that it's great because women like it because she's a surgeon who goes back in time, but there's also another side of that, which is there's some eye candy for that audience and people like when he [Sam Heughan] has his shirt off. You have to be really thoughtful about when you're looking at a piece of content and whether it's really going to be female or not. And it's not easy. The nice thing for us is 65 percent of our show leadership are female. You don't need me to figure it out; we have professionals doing that.
I think we can all agree that he does not understand the Outlander viewing audience, and he does not understand the show or the novels from which it is adapted.  There are many other things in this lengthy interview with which I don't agree. His direction with the channel to "premium female" is something I believe will likely not work in the channel's favor. Not every female watches the Lifetime or Hallmark channels (unless it's The Golden Girls) and even if you make it "premium," I'm not going to watch that either.  I loved Counterpart, was dismayed at its cancelation by Starz, and feel it would have more support had it been a Showtime, Netflix, or HBO show.
Regardless of my opinion, Diana Gabaldon saw the interview and people's reactions to it.  I have not seen any other cast or crew members reacting to this interview with the new COO, but leave it to Diana to stick it to Mr. Hirsch.  This interview debacle is the one instance when I will say, "Read the book."
@Outlander_Starz – Jeffrey Hirsch

Well, I dunno, Jeffrey… At the moment, I've got 30+ million books in print, in 42 countries; I get a lot of mail. I can't say I see a lot of people talking about Jamie with his shirt off, unless it's mentioning the shock and poignancy of his scars.

I do see a lot of people (male, female, straight, gay, you name it) who love the books and love the show—and what they like about the show is how much it reflects what's in the books. (Might be worth noting that when a woman is watching OUTLANDER, her husband or boyfriend is usually watching it with her…)

What they mostly say they like is the intelligence of the story and the complexity and strength of the relationship between Jamie and Claire. They also love the visual beauty of the show and the emotional depth of the acting.

If you're looking for a place to lean in, though, I think maybe "intelligence" might be a good place to start.
Source: THR, Diana Gabaldon