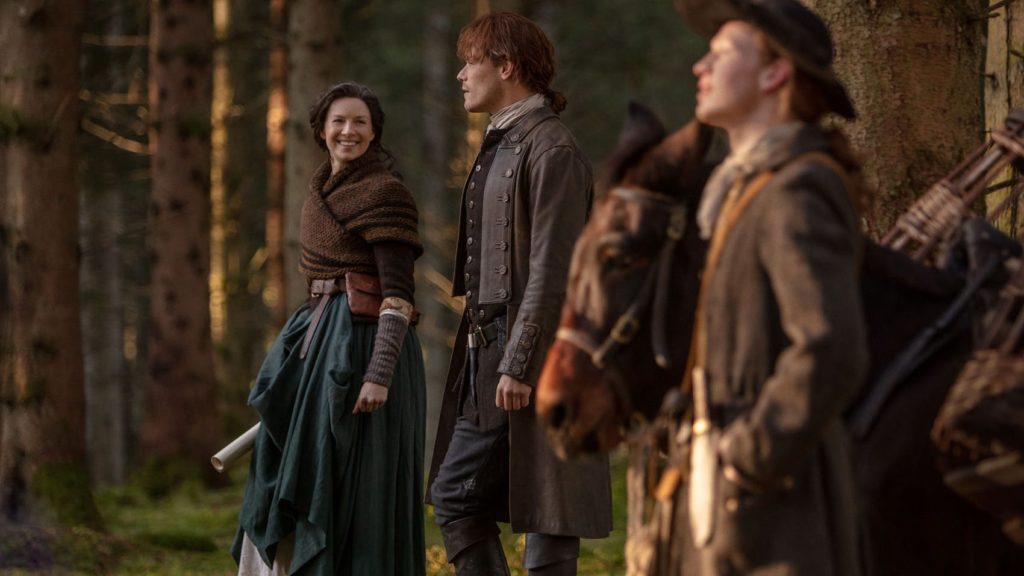 This is the preview of for the fourth episode, episode 404, of Outlander season four, "Common Ground." Jamie (Sam Heughan) and Claire (Caitriona Balfe) start to settle down, but the Natives have different ideas.  Roger (Richard Rankin) phones Brianna (Sophie Skelton) about her mother.
The synopsis: "Having been led by providence to Fraser's Ridge, Jamie, Claire and Young Ian begin to build a home in the Blue Ridge Mountains. But their efforts are stymied by unwelcoming neighbors and a bloodthirsty bear that ravages their settlement. In the 20th century, Roger tries to reconnect with Brianna by searching for proof that her parents found each other in the past."
Screencaps from the preview are below the video.
This episode premieres in the U.S. Sunday, November 25, 2018, on Starz.

Source: Starz