**Spoiler Alert: If you have not read Drums of Autumn and do not want to be spoiled on season four, it is best to skip this post for now.**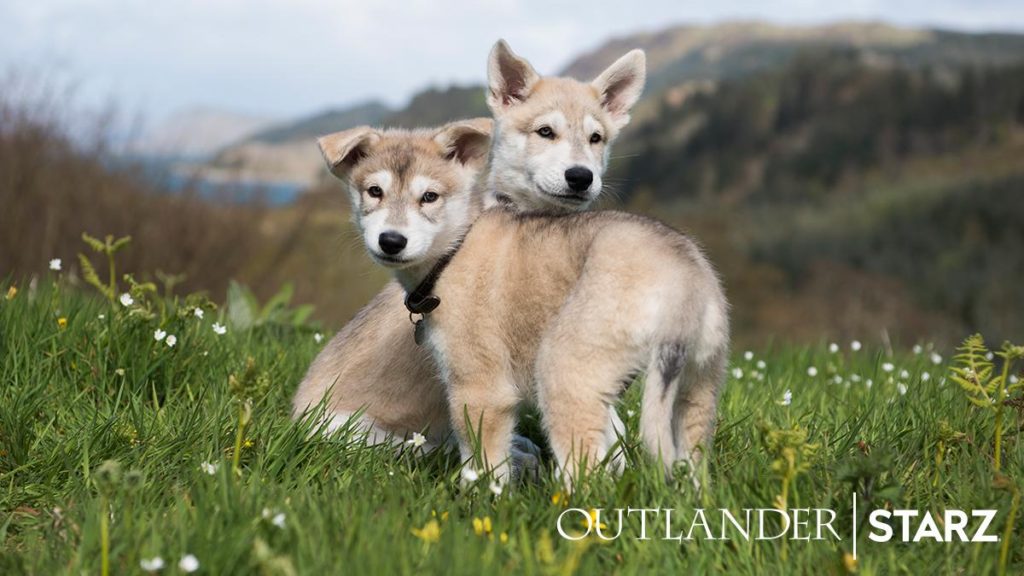 If you are late to the party, a season four pickup was announced at the same time season three was announced.  We already know that the crew is prepping for season four in Scotland, and yesterday came the news of our first casting announcement and it is of the furry kind.
Two puppies have been announced to play Rollo, young Ian's (John Bell) dog.  These puppies are a Northern Inuit breed.
Author Diana Gabaldon spoke to EW about Rollo's importance for season four (and Drums of Autumn).
"They look cute, but tough. They should be just right to play Rollo when the time comes," Gabaldon tells EW. "They'd need to growl and look menacing on command, I think, and carry back prey of one kind or another to their master. I assume they wouldn't let them catch things on camera … especially fish, of course."

In Drums of Autumn, Rollo first comes into contact by young Ian Murray. Says Gabaldon, "Rollo and Young Ian met on the docks in North Carolina, when Young Ian won the dog in a card game, and a life-long bond was formed between them, meaning that Rollo became a member of the ever-growing Fraser family."
Source: Starz, EW