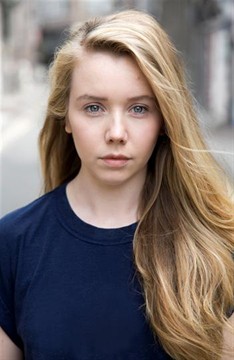 With the news late last week of older Fergus being played by César Domboy, the casting of Marsali wasn't too far behind.  Today we learned that Lauren Lyle is joining the cast as Marsali in the third season of Outlander.
Not to get too spoilery, but Marsali is the daughter of Laoghaire MacKenzie (Nell Hudson).  With twenty years passing in the storyline, it looks like someone else moved on from Jamie Fraser.
Marsali is the 18-year-old high-spirited daughter of Laoghaire. Blond and lovely, like her mother, she first was introduced in Season 1, when her youthful crush on Jamie Fraser was halted by his marriage to Claire, but Marsali has a rebellious and romantic mind of her own. She knows what she wants and she goes after it – reputation and propriety be damned.
Lauren Lyle has theatre credits to her name as well as some TV series, short films, and the upcoming Broken for BBC One.  There is not much information on her on the internet, sadly.
You can follow Lauren on Twitter.