While Caitriona Balfe was in Los Angeles to support the Paley Center's Exhibit of Costumes and Set Design, she took a moment to call into Outlander Live! With Lynette Rice & Amy Wilkinson. Outlander LIVE! is a satellite radio show aired every Monday at 2PM EST on Entertainment Weekly Radio, SiriusXM 105.
Lynette and Amy talked with Caitriona about the 'Prestonpans' and 'Faith' episodes, what it was like to have more women on set with her for the Paris parts of Season 2 versus the "frat" feel of the Highlanders in Scotland, and her thoughts on the "process of adaptation". They took a few fan questions as well. To listen to the entire show head over to EWRadio.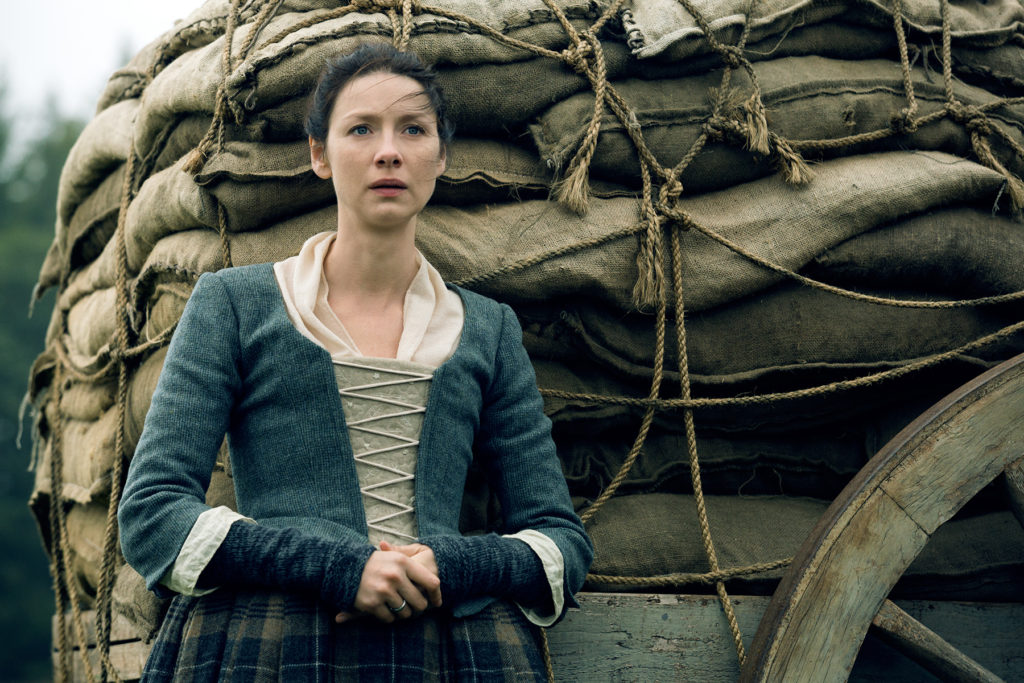 Make sure to tune in to Outlander LIVE! every Monday 2pm EST. This coming Monday Lynette and Amy will be chatting with Ron D. Moore, Sam Heughan, and Graham McTavish.
It'll be raining rugged men on upcoming eps of #OutlanderLive. I canna stand it! Tune in Mon @ 2 p.m. ET @EWlive pic.twitter.com/ANy4ZP8I2x

— Lynette Rice (@Lynetterice) June 15, 2016
Sources: EWRadio