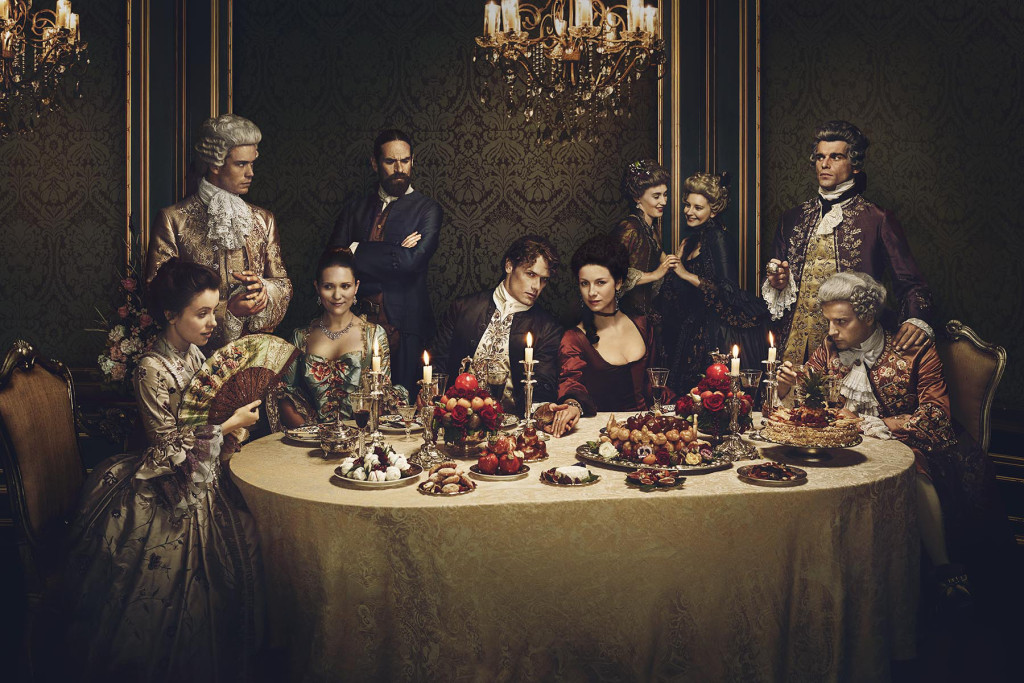 Since Sam Heughan tweeted that he is about to leave for the Outlander season two press tour, I thought it would be good to do a rundown of what we know is happening over the next 28 or more days.
This post will be updated with new information when it becomes available.
Anything else I need to pack…?
Got the essentials:
kilt
whisky

Next stop:
London, Australia, Tokyo, LA and NYC.#pressTour

— Sam Heughan (@SamHeughan) March 12, 2016
London: Caitriona Balfe and Sam Heughan will be doing a live Q and A for fans to support Outlander with Amazon Prime UK. You can submit a question at this link.  It will happen on March 14 at 4:50 pm GMT/12:50 pm EDT.
Sydney: Sam Heughan will be doing a fan event for to support Outlander with SoHo.  He will be in Australia on March 21 and 22.
Tokyo: Sam Heughan will be in town on March 24 to support Outlander for Hulu Japan and AXN.  To apply to attend the fan event, go here!
Los Angeles: On March 31, the cast and crew will be at an event hosted by Writers Bloc.  The event is already sold out.
New York: There is an event with the cast and crew on Tuesday, April 5 for Television Academy (The Emmys) members and their guests only.  There will be a livestream of the discussion for everyone to watch.