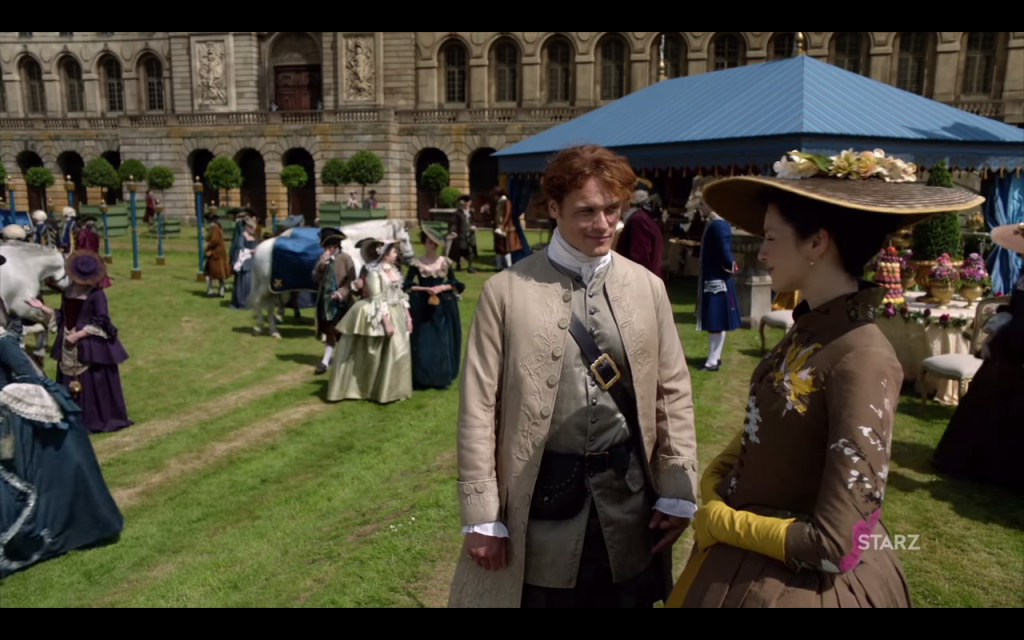 Below are the episode titles that we know of so far for the thirteen episodes for the second season of Outlander.  We knew the titles for the first two episodes back in February.  I still don't know if the season will have a split, even a minor one.  I hope not, but if production needs it to make the episodes the best they can be, so be it.
This post will be updated and bumped to the front page if more titles are released.
Episode 201 – Through a Glass, Darkly
Episode 202 – Not in Scotland Anymore
Episode 203 – Useful Occupations and Deceptions
Episode 204 – La Dame Blanche
Episode 205 – Untimely Resurrections
Episode 206 – Best Laid Schemes
Episode 207 – Faith
Episode 208 – The Fox's Lair
Episode 209 – Je Suis Prest
Episode 210 – Prestonpans
Episode 211 – Vengeance Is Mine
Episode 212 – The Hail Mary
Episode 213 – Dragonfly in Amber
And I am going to go ahead an remind you of our spoiler policy, which applies to comments on this site, Facebook comments, and hopefully Twitter responses.