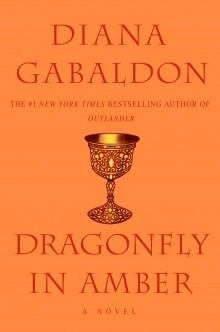 TVLine has announced Starz' casting call, at last, for the role of Brianna in Outlander! Please be advised that the following article contains spoilers!!
Those who have read the novels will know that Brianna is Jamie and Claire's daughter, who is raised by Claire and Frank after Jamie sends her back through the stones in order to keep her and Brianna safe. We are introduced to her at the beginning of the second novel, Dragonfly in Amber, seeing the events between their exodus from Scotland and subsequent return as a flashback.
The official character description for Brianna reads: "strong-minded, intelligent beyond her years with an effortless charm and sparkling sense of humor (traits inherited from both her mother and father). She also has a scholastic mindset, with a healthy dose of American strength, having been born and bred in Boston under the watchful eye of professor and historian Frank Randall." She is also "earthy and grounded and not girly" but "with the inexperience and vulnerability". The actress needs to be at least 5'8″, but red hair is not required. All this fits with what we know of Brianna, so no issues there. There is something interesting that is mentioned in the call, though.
It reads: "Brianna has secretly followed her mother back in time to find the father she never met and the family she never knew". The question is, does this point to a potential deviation from the books? According to TVLine, this event does not take place until the fourth novel, Drums of Autumn. So are they simply letting the actress know that she'll be expected to act in two different time eras, as well? Or is there another reason they may be bringing this up so soon (since we are currently only on the 2nd season's filming)?
Let us know your thoughts in the comments below!
Update (by Sarah): Sony Pictures Television has confirmed what TV Line reported earlier.
Sony Pictures Television, which produces Outlander, confirmed that the casting process is underway. "Fans of the books will know that [Brianna] first appears in the second book, Dragonfly in Amber, which corresponds to the season we are currently filming, but continues on to have several major storylines as noted in the casting search," Sony said in a statement.
Also, refer to our Cast This on Brianna to see who fans thought should play Brianna.