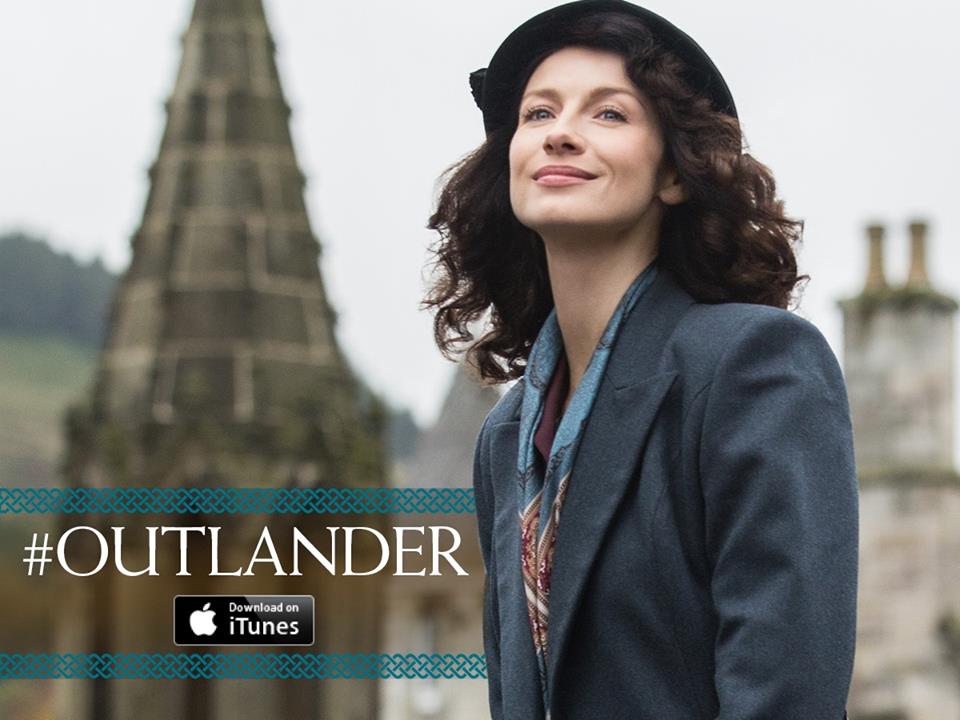 The DVD and Blu-Ray editions of Outlander Season One Volume One do not arrive in stores until March 3, 2015 in the U.S..  If you can't wait for those physical copies, all eight episodes of the first half of Outlander arrived online today in the U.S. for you to download and watch repeatedly.
Amazon currently offers the eight episodes in HD for $19.99 and in SD for $12.99.  Each episode is available individually for $2.99 in HD and $1.99 in SD.  Currently, those in the U.S. can watch the first episode for free with ads.  There are no special features included with the purchase.  Streaming Outlander for free with Amazon Prime Membership is not currently available.
iTunes has all eight episodes with special features available for $22.99 in HD and $14.99 in SD.  Individual episodes are available also.  The special features are only available if you order the season pass.  What are those special features?
Outlander: An Epic Adventure – featurette about Diana Gabaldon
Authentic in Design: The Dresses and Kilts of Outlander – featurette on the costumes and Terry Dresbach and her crew
Five Days – deleted/extended scene
Do You Know Her? – deleted/extended scene
An Affair of the Heart – deleted/extended scene
The Idea of Marriage – deleted/extended scene (previously released by Starz)
Tell Me About Your Family – deleted/extended scene
BONUS: Head to iTunes and you can watch 30 second clips of all the episodes and bonus features for free!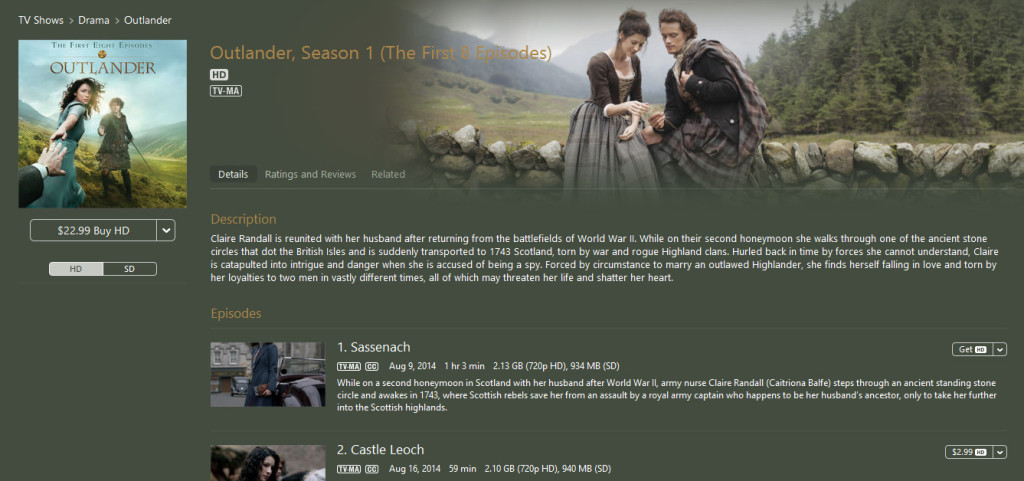 Source: iTunes, Amazon, Photo: Starz