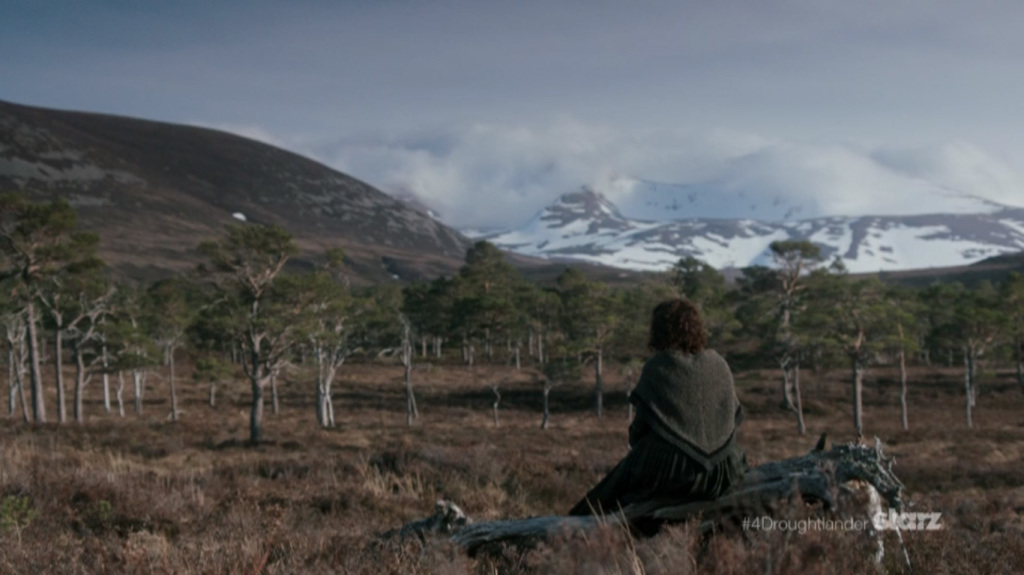 For the fourth of this month, Starz released a deleted scene from Episode 106, "The Garrison Commander."  As Ronald D. Moore explains in the introduction, this is the original ending to the episode.  The voice-over is not Caitriona Balfe. You can see there are some additions of Claire being mad and contemplating her fate before storming off to the boys and the cart.  There is more after she storms away, which is where the aired episode ends.  She continues to think about the marriage contract and has a flashback to her life with Frank.  There is a discussion that takes place on a dock on the water.
Caitriona Balfe, Sam Heughan, Graham McTavish, Finn den Hertog, Tobias Menzies, Grant O'Rourke, Stephen Walters, and Duncan LaCroix can all be seen in this deleted scene.
This is a nice long deleted scene that I think the fans will delight in seeing.
Source: Starz