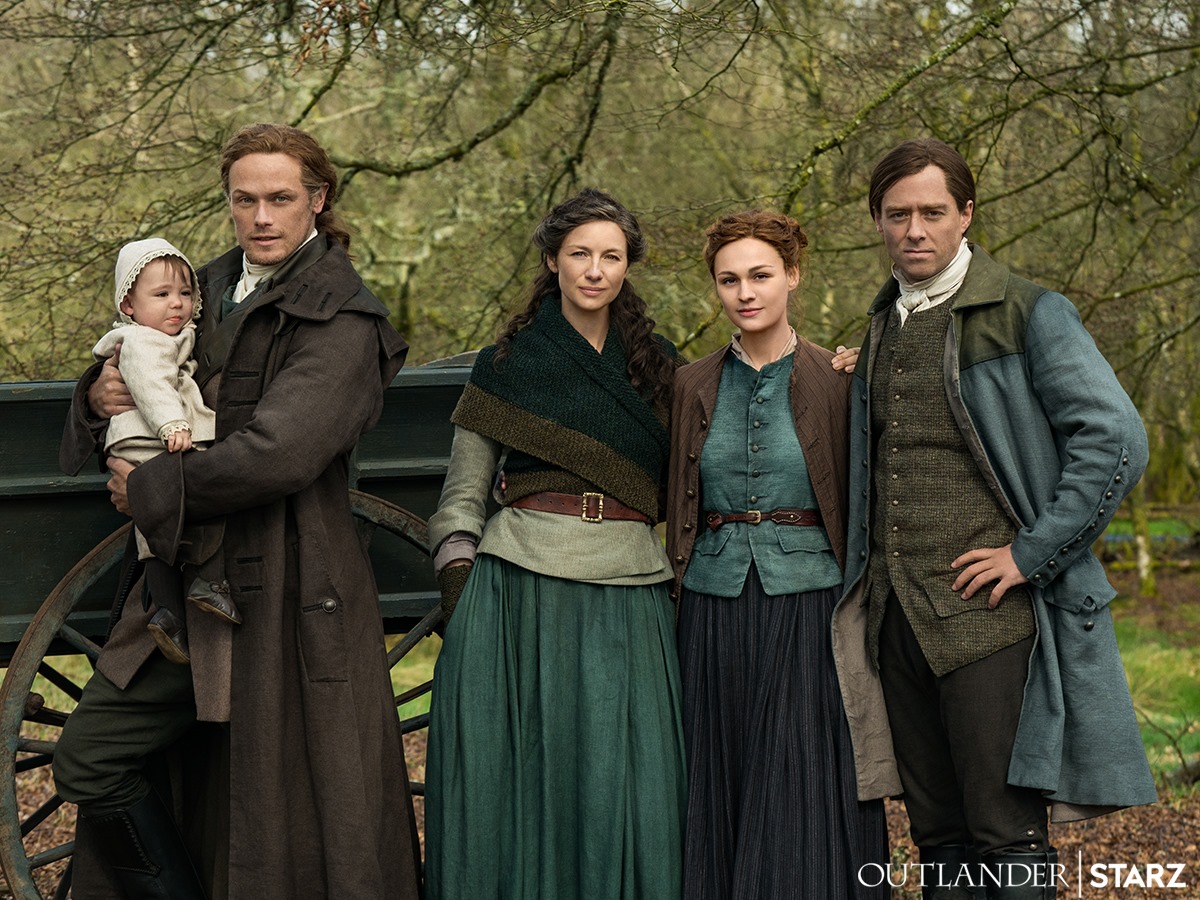 Starz announced yesterday that Outlander would return to New York Comic Con.  Ahead of the "early 2020" premiere of season five, the cast and crew will make an appearance at NYCC.  There is also a contest open to all fans in the United States to create and submit fan art using the hashtag #OutlanderContestNYCC by August 30, 2019.  You can win a trip to NYCC and have your art used at the cast signing.  Please see the below tweets for more details.
Sam Heughan tweeted "Can't wait to meet you," so it is safe to say he will be in attendance.  Caitriona Balfe tweeted "…meeting the chosen artist," so she will also be there.
NYCC takes place on October 3-9, 2019.  Please visit their official website for more information.
We're excited to announce that not only are we going to #NYCC this year, but that we're bringing one of you with us! Submit your original #Outlander art on Twitter using #OutlanderContestNYCC for the chance to have it featured at our talent signing where you will meet the cast. pic.twitter.com/7t5DAZfmeM

— Outlander (@Outlander_STARZ) August 7, 2019
Travel, hotel, convention passes, and a signed copy of your art included. Contest open until 8/30, at which time Twitter fans will vote on the top two eligible pieces. Be sure to review the official rules before submitting, and good luck! https://t.co/lxRDcDVyJ4

— Outlander (@Outlander_STARZ) August 7, 2019
Source: NYCC, Starz