**This is not a spoiler-free review of this episode. This review is also from a non-reader, and any comments revealing spoilers from the books will be deleted.**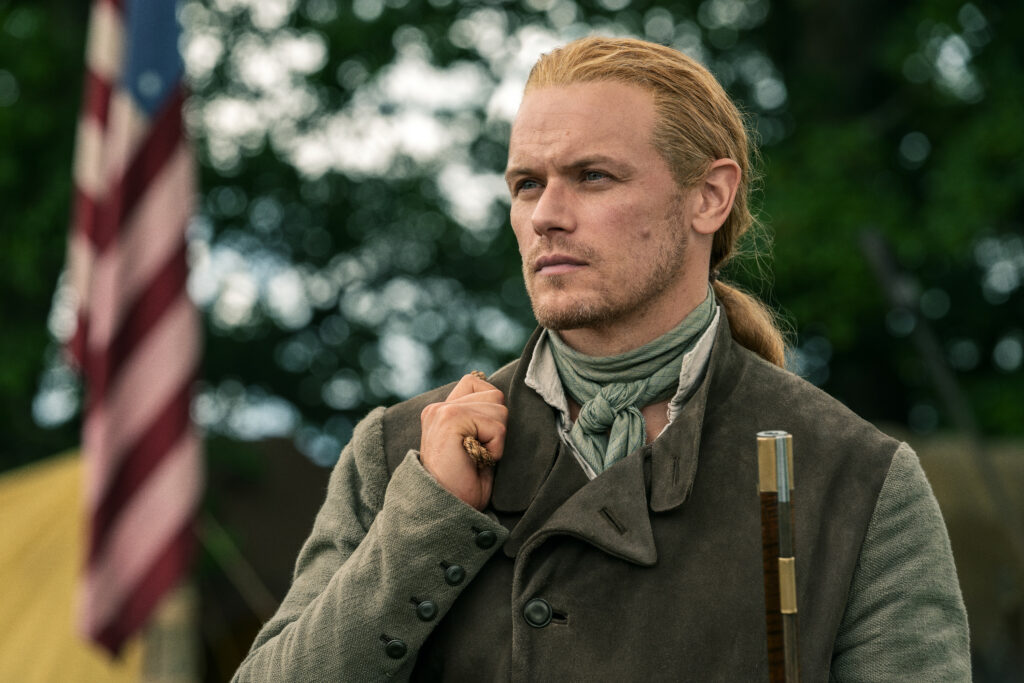 What is happening, though? 
Episode 706 and 707: "Where The Waters Meet" and "A Practical Guide For Time Travelers" 
I TAKE ONE WEEK OFF, AND ALL OF THIS HAPPENS?
Welcome back to Outlander y'all. I have returned from the land of San Diego Comic-Con and caught up on the last two episodes of OUTLANDER AND WHAT IS ACTUALLY HAPPENING THOUGH.
Okay, so basically Claire gets captured again, Jamie gets mad and goes on a "Where Is my wife" rampage, again, and Rollo, well, he's like, "Hello, I am a dog."
The American Revolution is in full swing, and Claire ironically finds herself in enemy territory amongst her fellow Brits.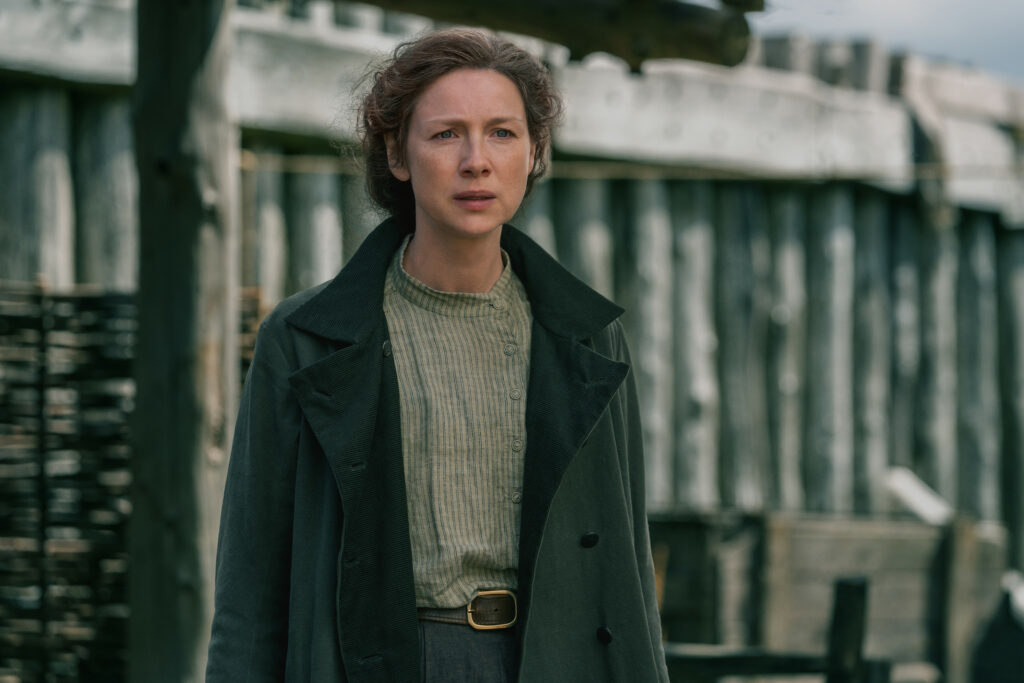 Claire's ready to spill the tea, literally. 
Seeing Claire in doctor mode is great, as dire as the situation is. What really broke my heart was poor Walter (I APOLOGIZE FOR FORGETTING YOUR NAME LAST EPISODE SIR) on death's door from a blood clot.
It must be so frustrating for Claire to be unable to save patients, knowing that they'd stand a chance if she had the aid of modern medicine.
RIP to Walter, one of my favorite side characters of this season. The actor, Tobi Bakare, did a fabulous job of COMPLETELY RIPPING MY HEART OUT with his limited screen time.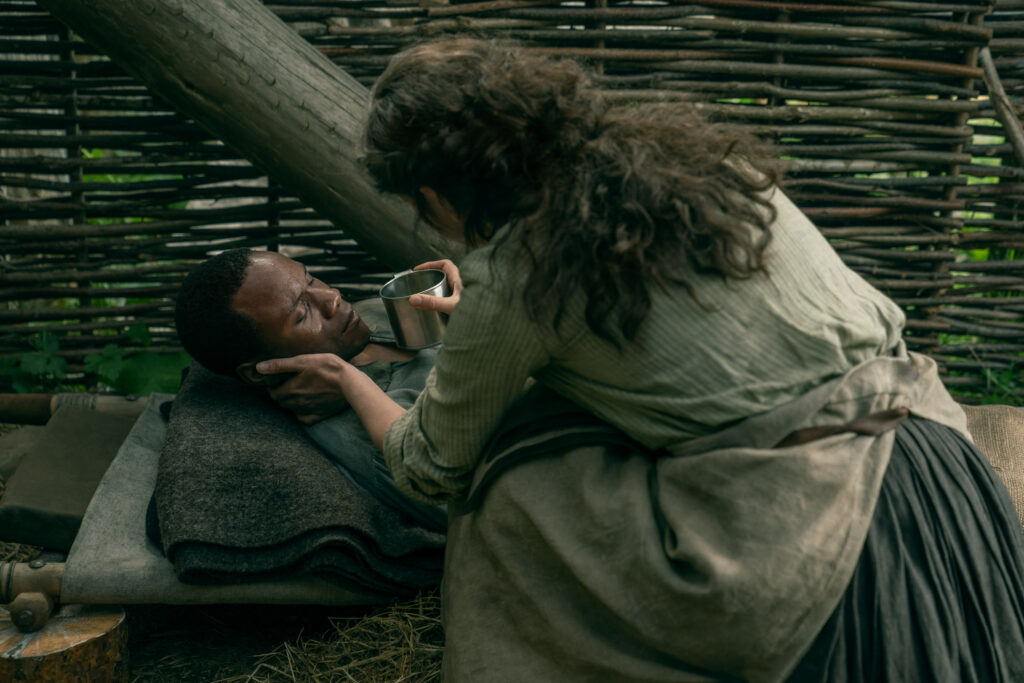 WHY CAN'T WE HAVE NICE THINGS (AND CHARACTERS) 
William (Charles Vandervaart) knows that Young Ian (John Bell) is up to no good when Young Ian arrives at the British camp to rescue Claire.
However, he is Jamie's son and recognizes the debt he owes to Young Ian AND Claire for saving his life and Lord John Grey's, respectively. As Jamie angrily flings fire arrows at the camp (I love how he was just like, 'BURN BABY BURN' during that scene), William turns his back, allowing Young Ian to flee with his Auntie Claire.
Instead of finally going to Scotland like they said they would like three episodes ago, Jamie's like, "NEW SIDE QUEST CLAIRE." He's going to fight in another regiment. At this point in his life, Jamie isn't afraid of death. What scares him the most is not fighting to protect the people he loves, and it's great to see him so at peace with himself.
MEANWHILE, ROGER PUNCHES A GUY IN THE FACE. WAIT, IS THAT GUY FROM THE PAST?
TO THE NEXT EPISODE, SHALL WE?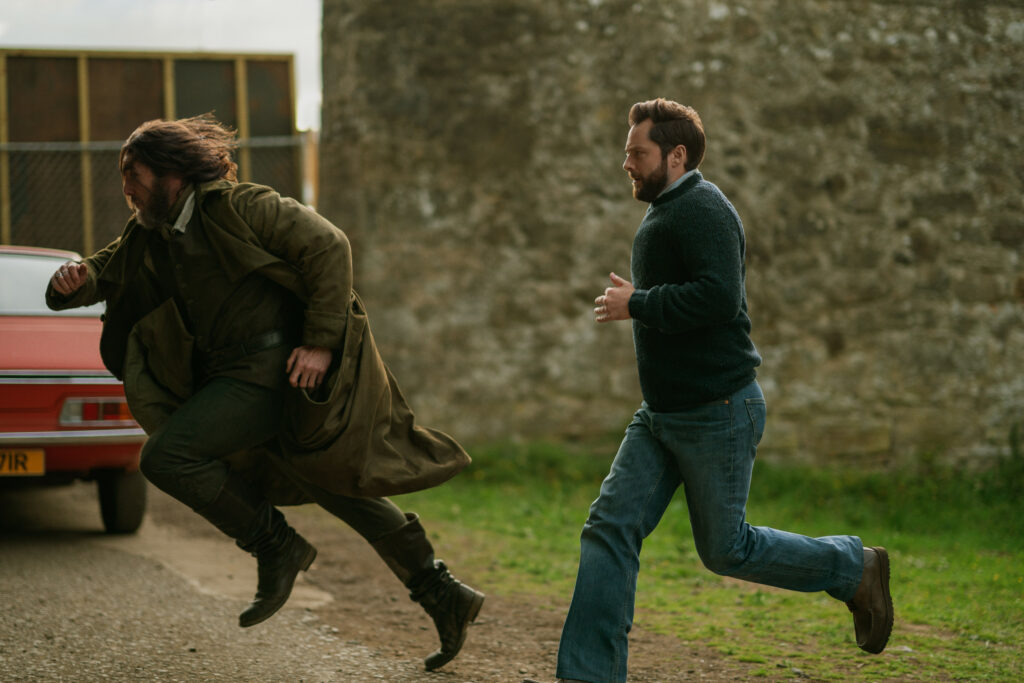 Roger Mac, first Avenger
So the Nucklavee was William Buccleigh McKenzie all along! He was the guy that tried to get Roger hanged many seasons ago (but good ol' Graham McTavish played him then, FYI). It's an interesting twist having a time traveler go forward into the future for once.
Basically, William accidentally sent himself forward in time after taking a break near Craigh na Dun with his wife Morag and their son Jeremiah. So the fairy that Mandy and Jem had been seeing had been William all along.
ALSO, HOW GREAT WAS IT TO SEE ROGER PUNCH SOMEONE?
However, Roger punched the wrong guy — he really should've been clocking Rob Cameron (Chris Fulton).
Rob is so conniving; I GENUINELY THOUGHT HE WAS NICE AT FIRST.
He tricks himself into being invited to Lallybroch with devious intentions.
MEANWHILE, SOLDIER!JAMIE has to face off against his son for the first time on the battlefield at Saratoga.
I do like that the show isn't portraying (most) of the British soldiers are devious, mustache-twirling villains (well, except the assholes who burned that one lady alive). However, most Brits are simply in the colonies to do a job.
It was sad to see William's friend get shot in the head while they were just having a conversation.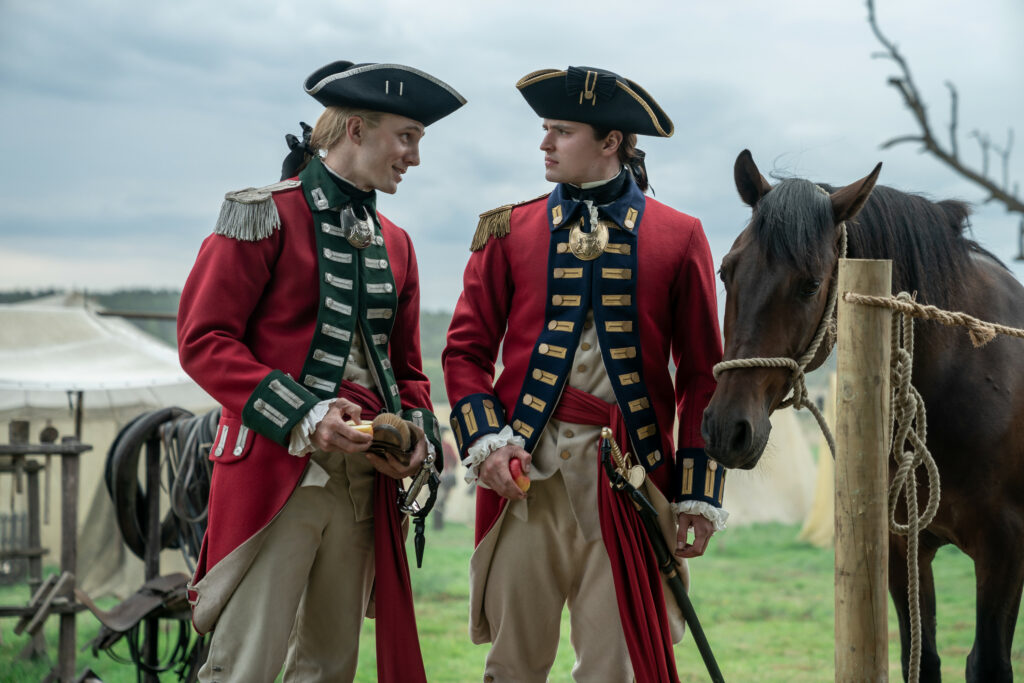 RIP Sandy, the best platinum-haired Brit since Draco Malfoy 
It just goes to show that there's no real winner in this war. The Brits think it's another silly rebellion that'll end soon while the colonists are fighting to form a new country. I think a lot of times, as Americans, we take for granted just what we have as a country, and this episode was a great reminder of the incredible sacrifice that was paid to make this country happen.
PATRIOTIC DIATRIBE ASIDE, WTF, ROB CAMERON??
WTAF??
Before we get to that, though, I must commend the BRIANNA AND ROGER SCENE!
Usually, I kind of cringe when Roger and Bri get in baby-making mode, but the scene in this episode had me hot under the collar. I think Roger hasn't had an opportunity to be, well, a man because it's hard when your hot Scot father-in-law constantly overshadows you.
Roger gave me Jamie vibes for THE FIRST TIME EVER at that moment when he acted possessive over Brianna. I liked that he wasn't mean to Brianna about Rob hitting on her, it was more like an "I know you're mine, but it's fun REMINDING you that you're mine in a sexy way" kind of vibe.
MORE OF THAT, ROGER, PLEASE.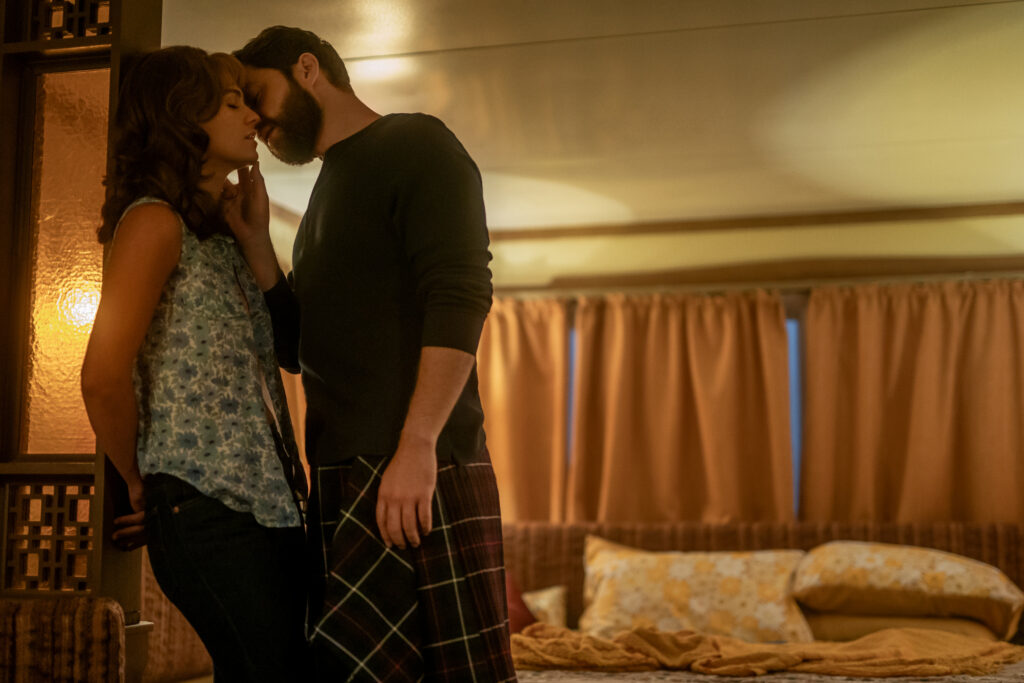 GET A ROOM 
However, the sexy moment is short-lived thanks to Rob the JERKFACE JERK A LOT.
It's downright horrifying that the man was willing to KIDNAP A CHILD to achieve his ends.
IMAGINE HOW ANGRY JAMIE WOULD GET IF HE FOUND OUT.
Speaking of Jamie, HE IS NOT DEAD; THAT ENDING SHOT WAS JUST A RED HERRING, AND YOU CAN'T CONVINCE ME OTHERWISE.
Honestly, y'all, I'm a bit lost as to where this season is headed. Is Jemmy okay? Will Bri and Roger ever return to the past, or are they in the 80s for good?
One thing's for sure — JAMIE ISN'T DEAD.
Until next time Outlander fans!
IN TWO WEEKS, FRIDAY, AUGUST 11, AT 8 PM ET: EPISODE 708: "TURNING POINTS"
Synopsis: "Jamie fights in the pivotal Second Battle of Saratoga. Roger and Brianna search for Jemmy."