This morning, the newest trailer for season seven of Outlander was released set to some moving and fantastic music (like Claire singing "Ave Maria").  The trailer gives the audience a pretty big idea of what is to come, and it's not all rainbows and sunshine.  The largest focus of this trailer is the coming war, the American Revolution, and we are seeing some battles leading up to it.
The end of season six ended with Claire (Caitriona Balfe) in jail and being threatened with being killed for the murder of Malva Christie (Jessica Reynolds).  There is a brief glimpse of what might happen in this trailer, but it is fairly obvious that she makes it out of it alive because if she didn't, the rest of the scenes wouldn't be able to occur.  That doesn't mean that the writers can't have some high-tension and cliffhanger moments, and there seems to be plenty happening in the life of Claire and Jamie (Sam Heughan) to make this season enthralling.
Big things that we see in this trailer:
The Big House might go up in flames.
Young Ian (John Bell) is very much still on the Ridge and might be pursuing a new relationship with Rachel Hunter (Izzy Meikle-Small).  He also gets to participate in at least one major battle with his Native war paint on display.
Brianna (Sophie Skelton) gives birth.
A large ship plays a part in the story.
Someone from Fraser's Ridge dies.  I don't think this is Malva,
Jamie is injured (or dies…yeah, right) on the battlefield.
Sex scene(s) between Jamie and Claire will not be excluded from the season.
The Father-daughter time between Jamie and Brianna.
The stones in Inverness are back in play.
Jamie has been hiding a jewel (looks like a medal of some sort) for Claire to use to go back to her time in case he dies.
Claire is in another predicament that results in her having to use a sword to defend herself on the battlefield.
Brianna meets her half-brother, William Ransom (Charles Vandervaart).
There will be a loyalty dilemma for William, Jamie, and Lord John Grey (David Berry).
Jamie meets with Thomas Christie (Mark Lewis Jones) again.
Probably the most curious inclusion in this trailer is the blink, and you'll miss it flash to the "future."  We see somebody in a hard hat running underground with the passage lit by light bulbs.  Hmmmm or uh-oh.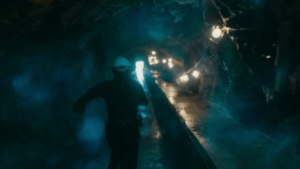 Other characters we see in this trailer that have not been mentioned yet are Lizzie Wemyss (Caitlin O'Ryan), Roger Wakefield MacKenzie (Richard Rankin), Ronnie Sinclair (Paul Donnelly), and more than likely, the character with the long grey hair is Arch Bug (Hugh Ross)….which leads me to believe the funeral is for Murdina Bug.
My only complaint about this trailer is that some scenes are dark, as in you can't really make out what you are seeing without increasing the brightness on your device.  I really hope this issue is fixed prior to the first episode premiering.
I asked on Twitter if this trailer was only for the first eight episodes of season seven or if there were scenes from the last eight episodes which we won't see until 2024.  No official answers yet from Starz, but the few people that have responded, including Ginger from the Outlander Podcast, believe that this trailer is just scenes from the first eight episodes.
Below are the trailers, and I am including a trailer that has Spanish subtitles also.  Screencaps from the trailer are below the videos for those of you who want to see everything!
https://twitter.com/MovistarSeries/status/1656719984406544384?s=20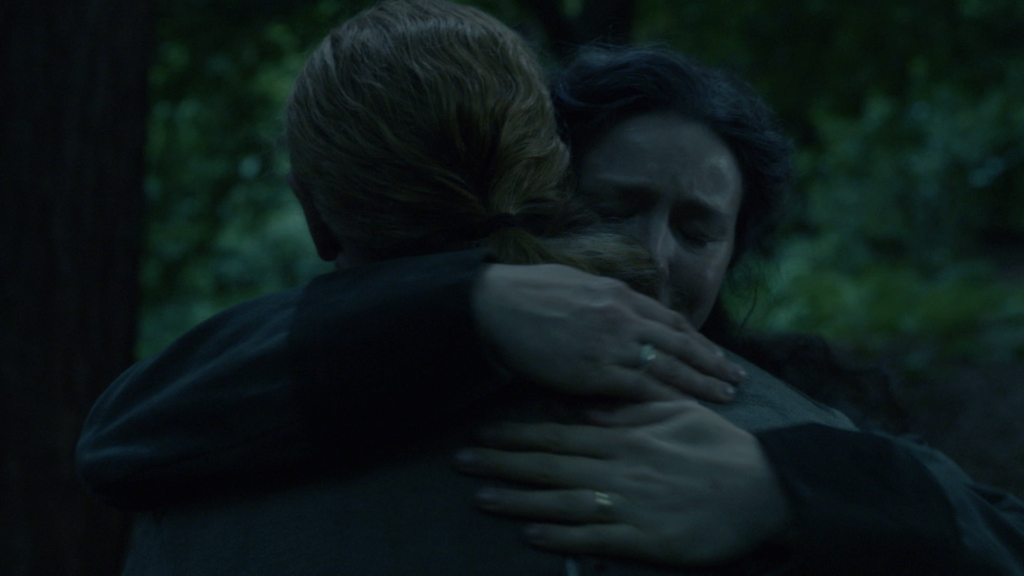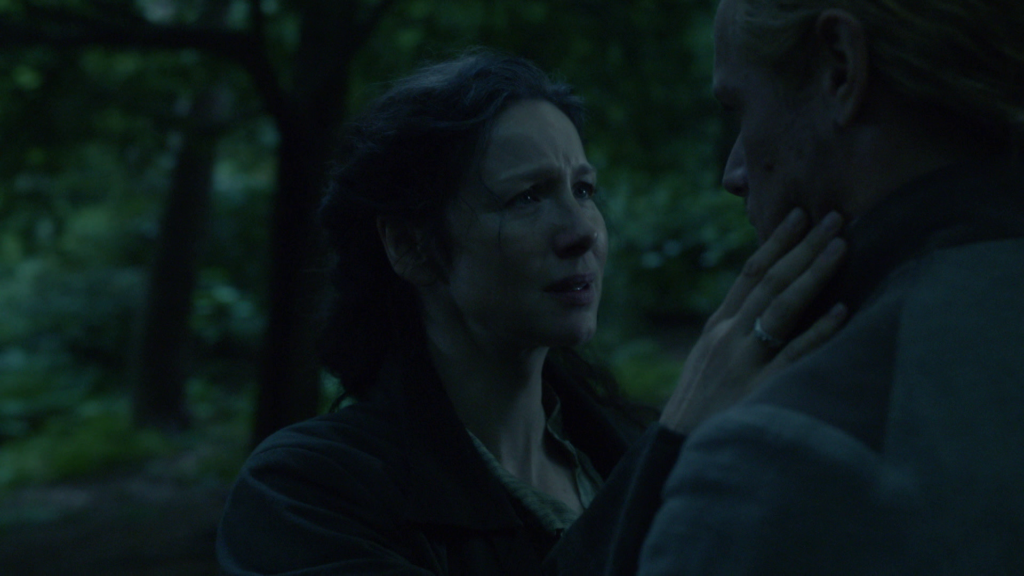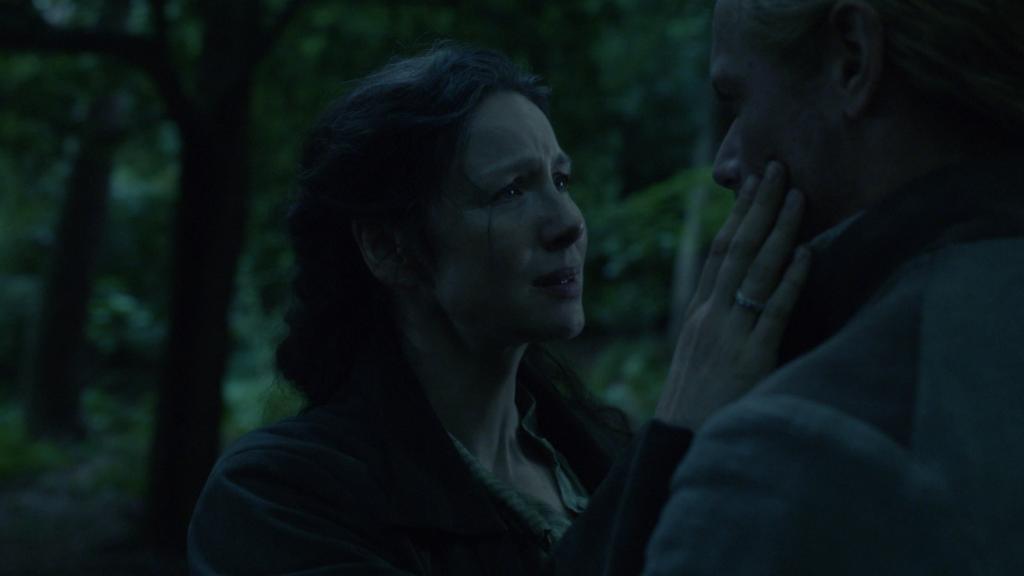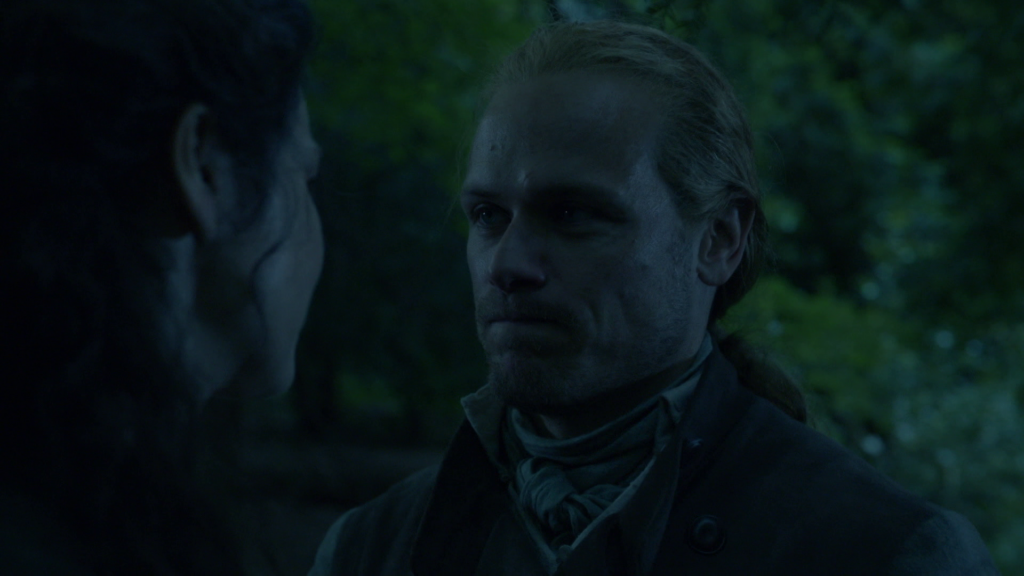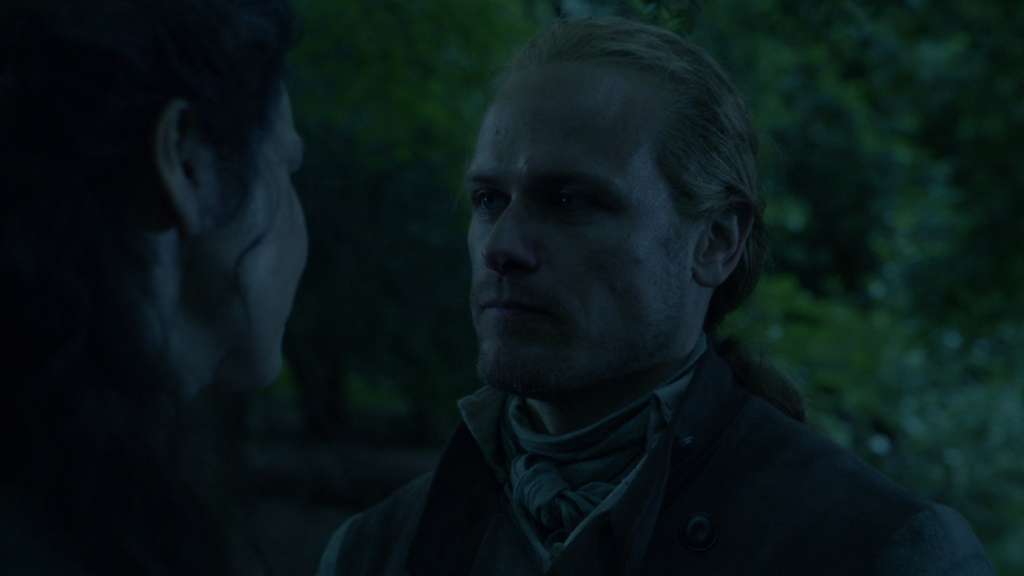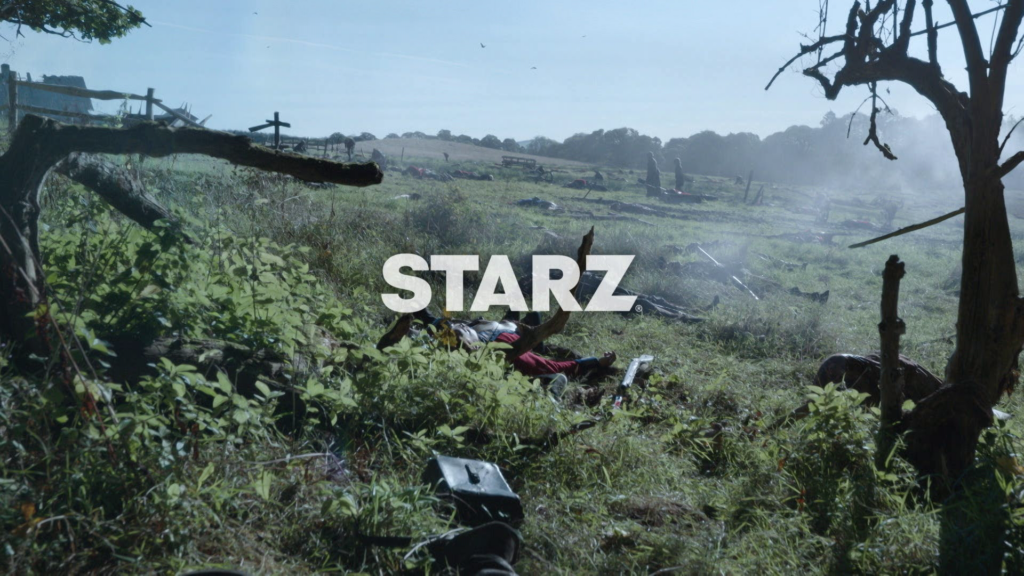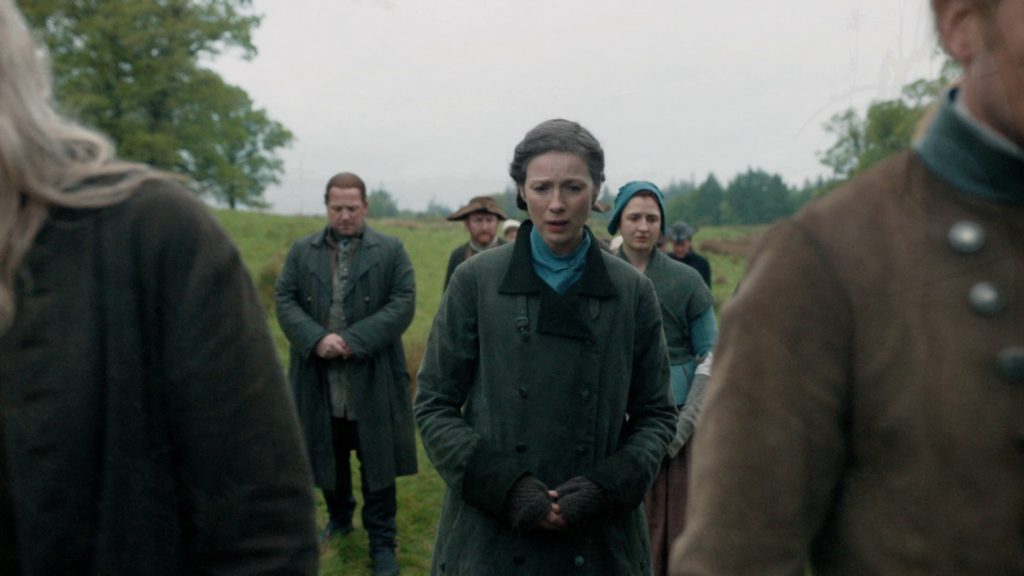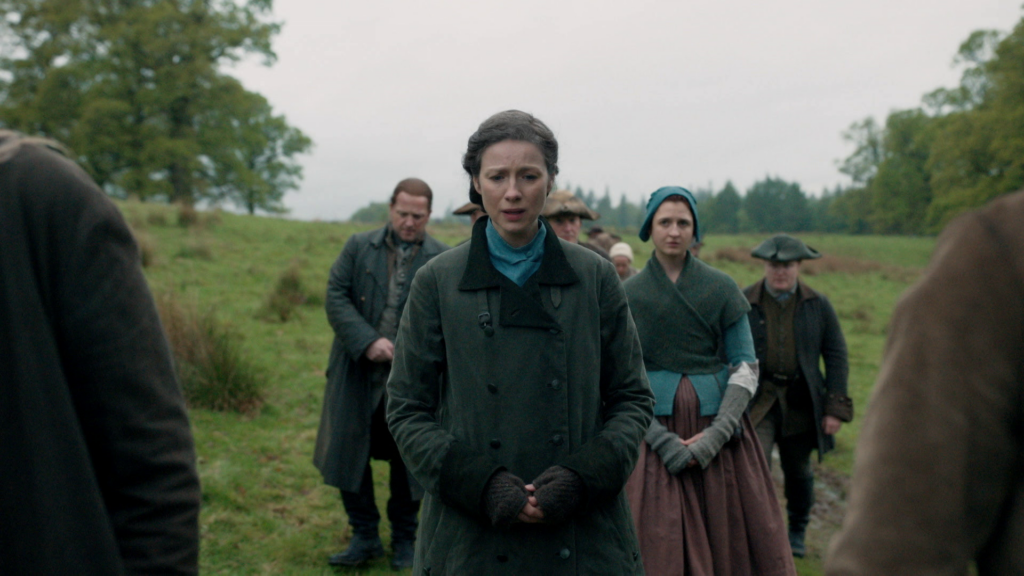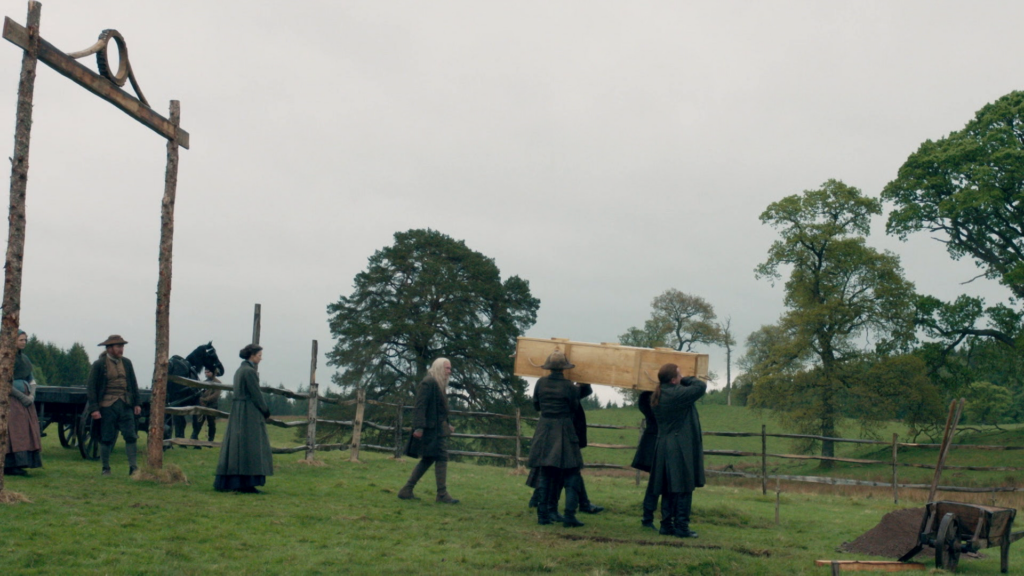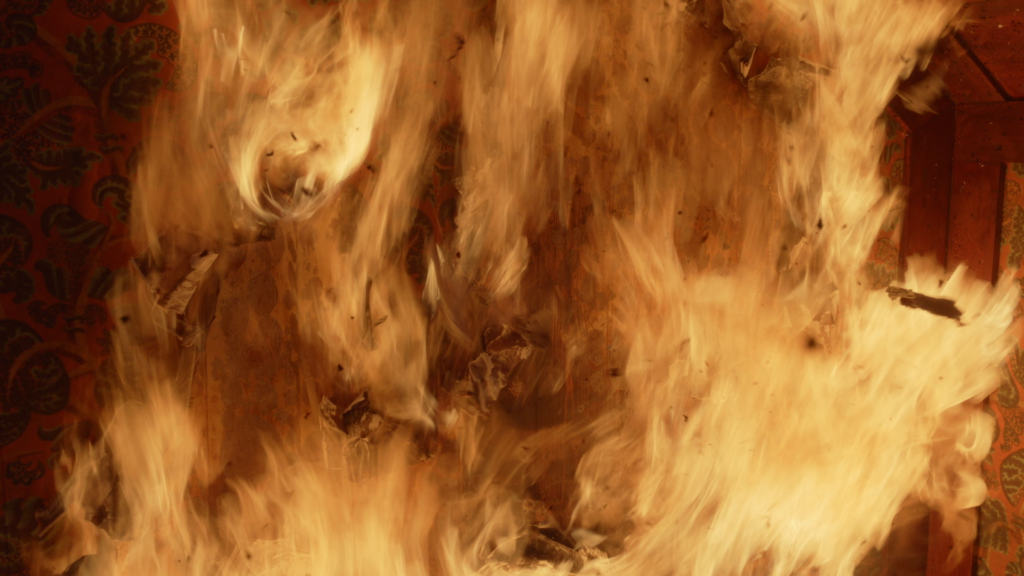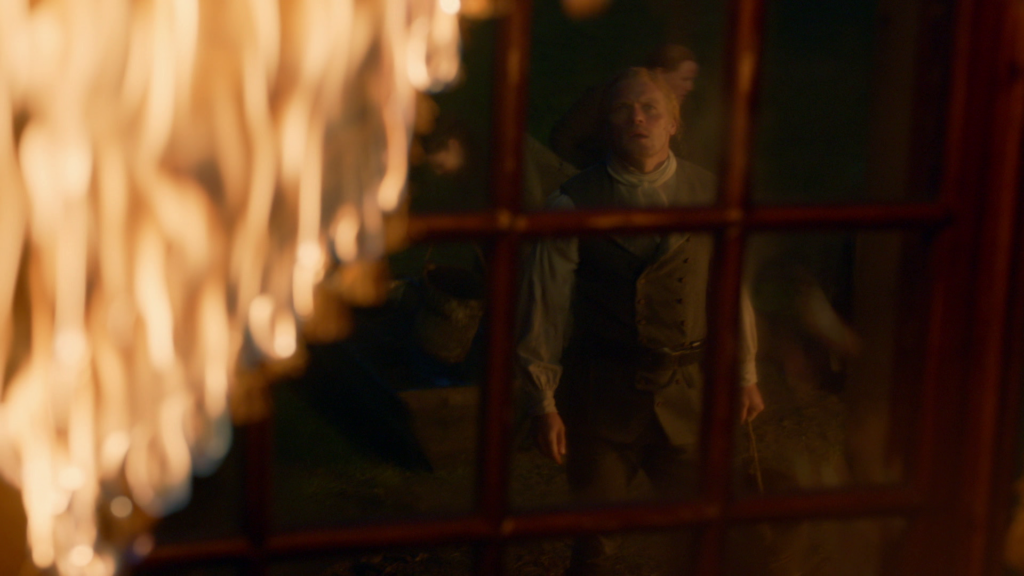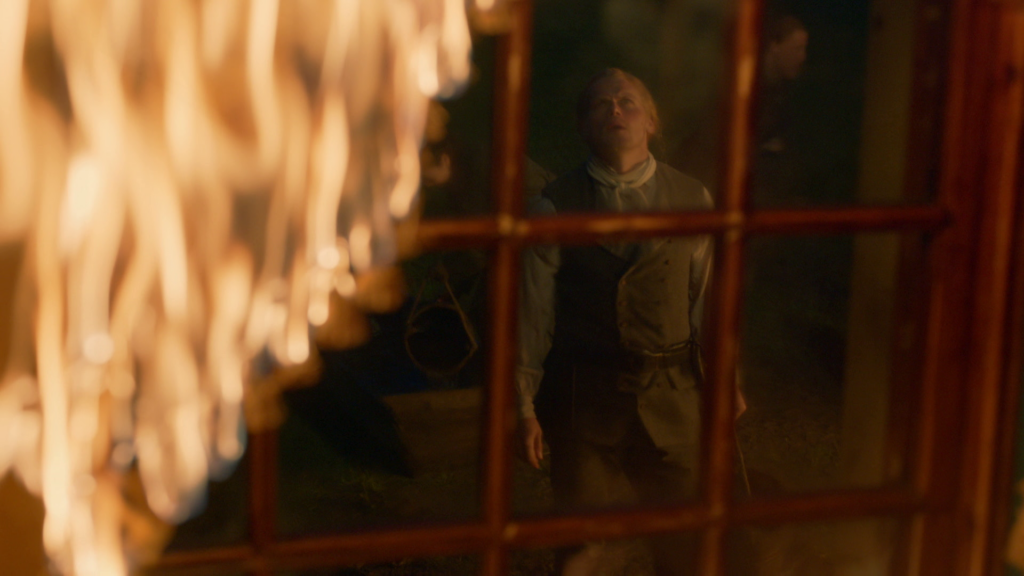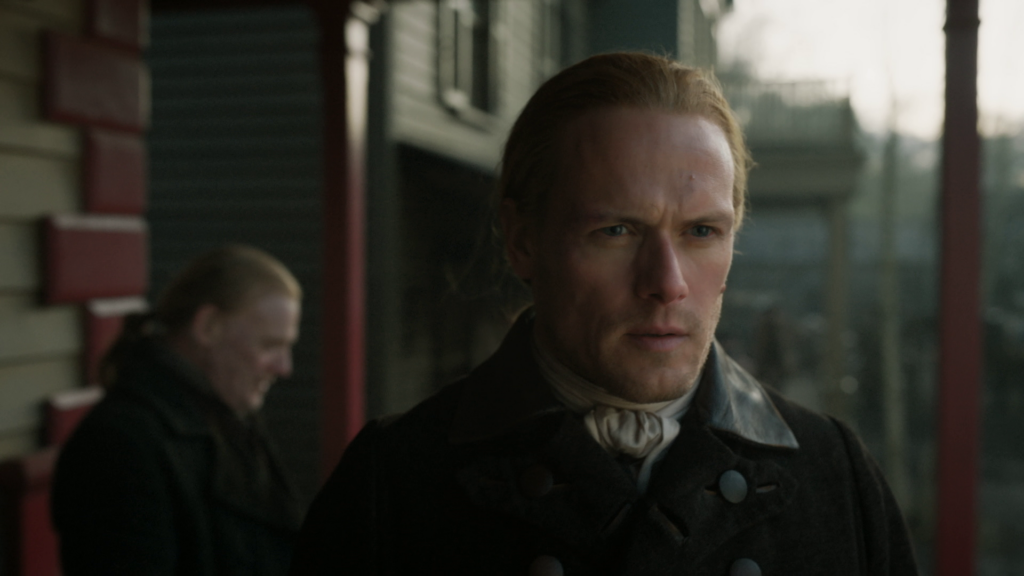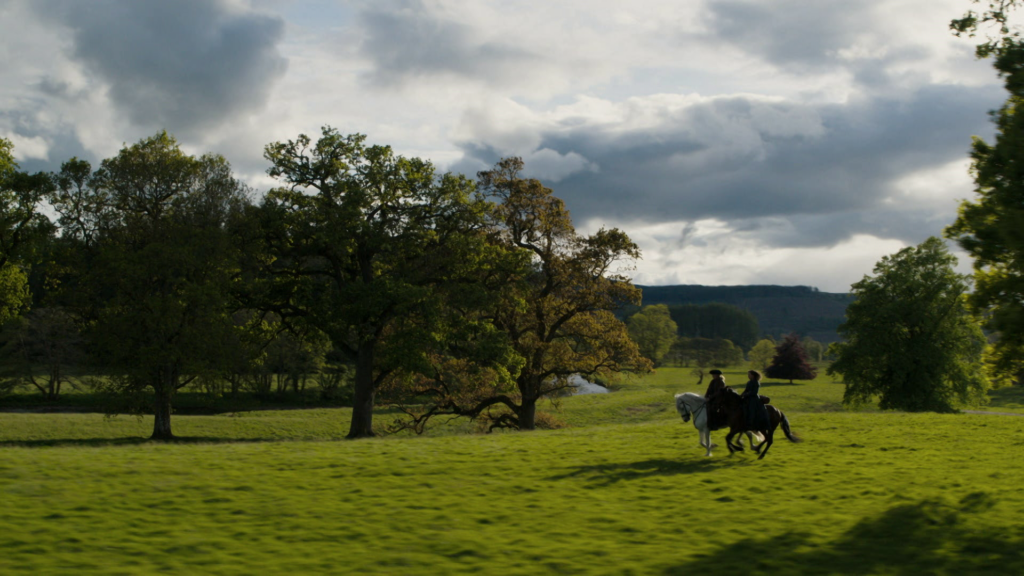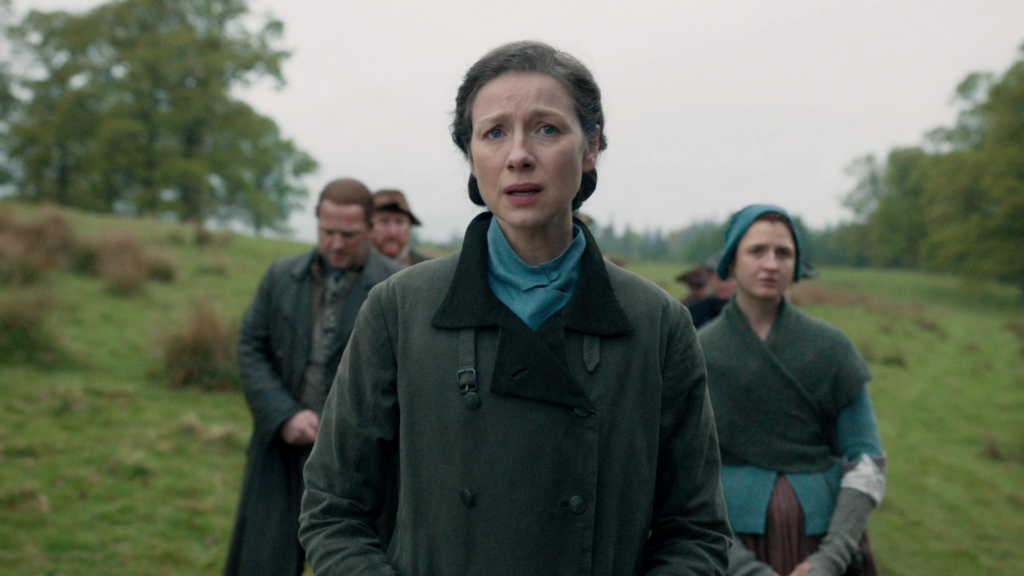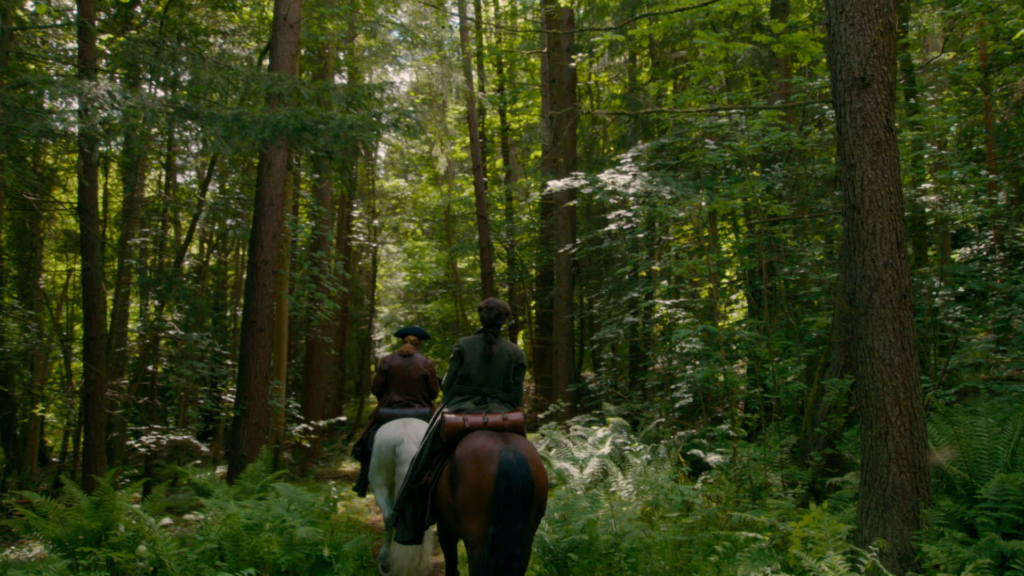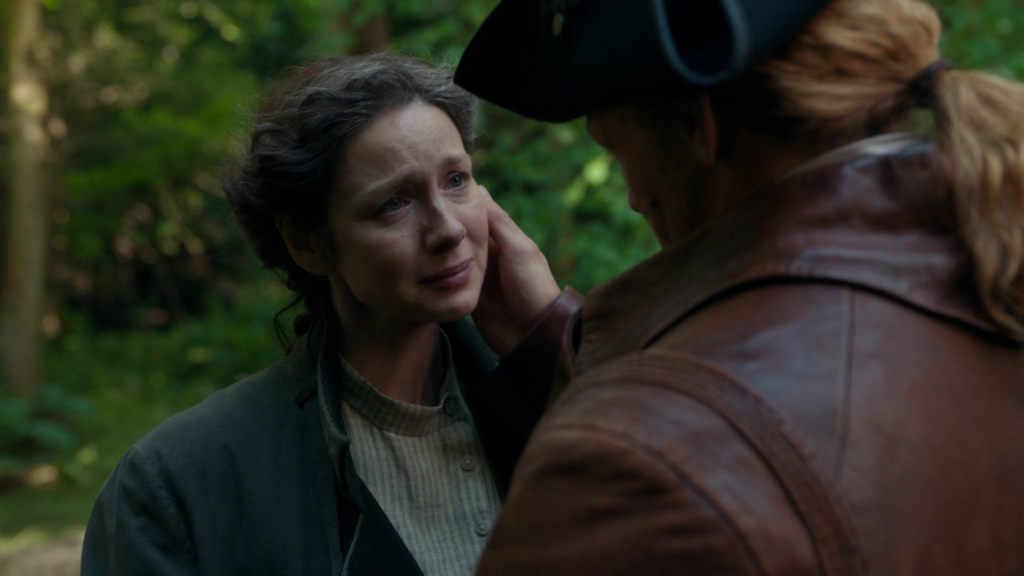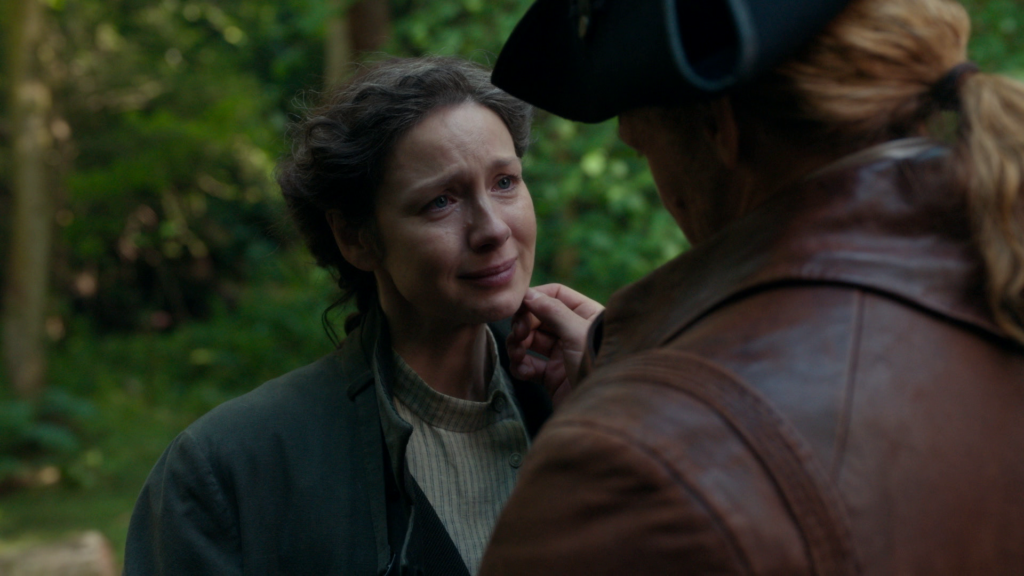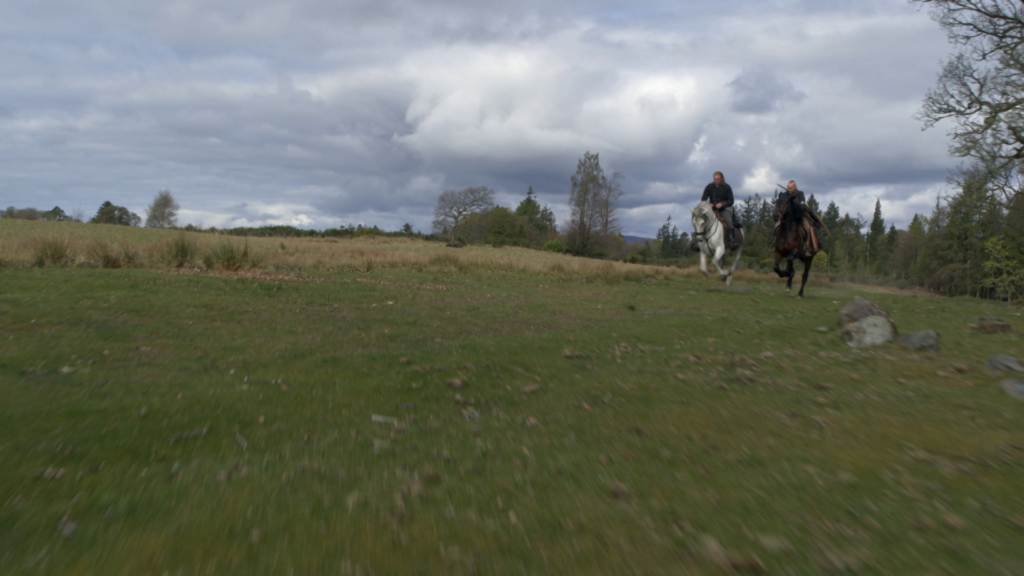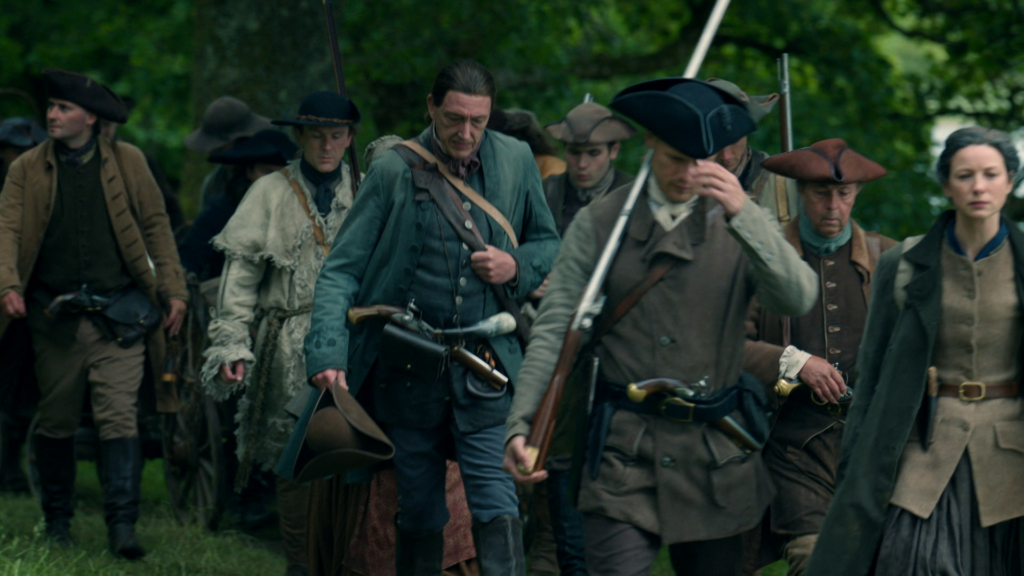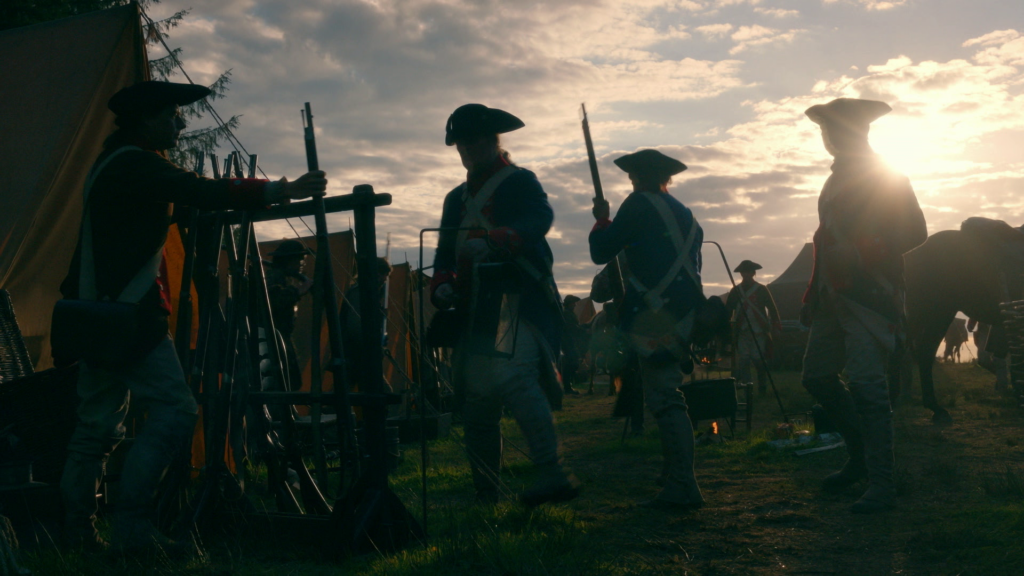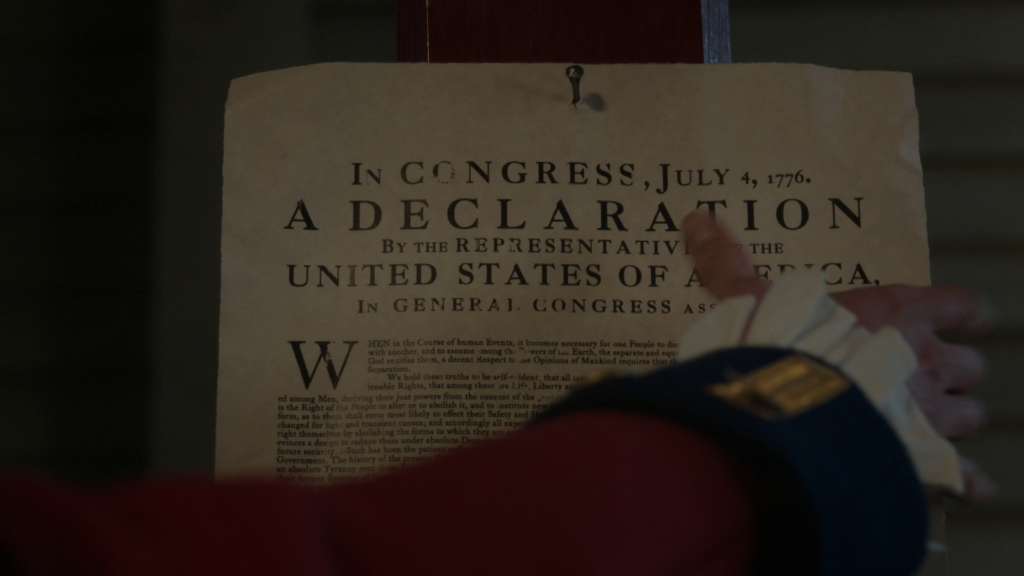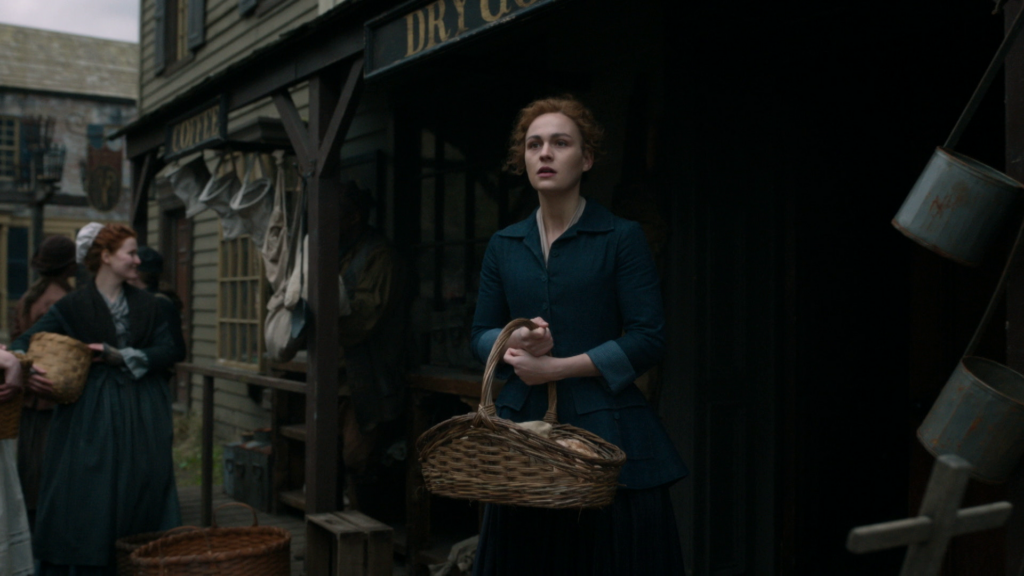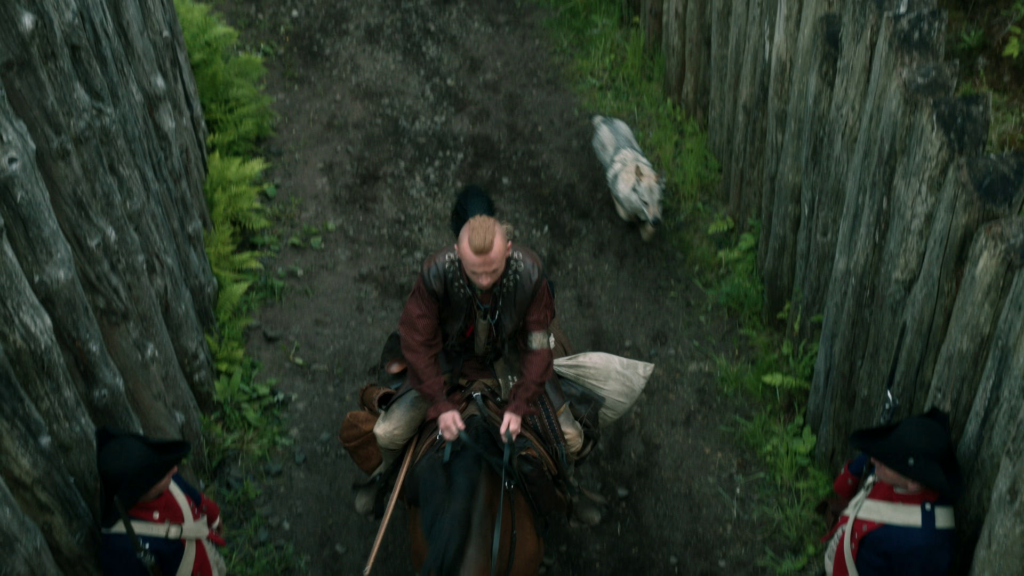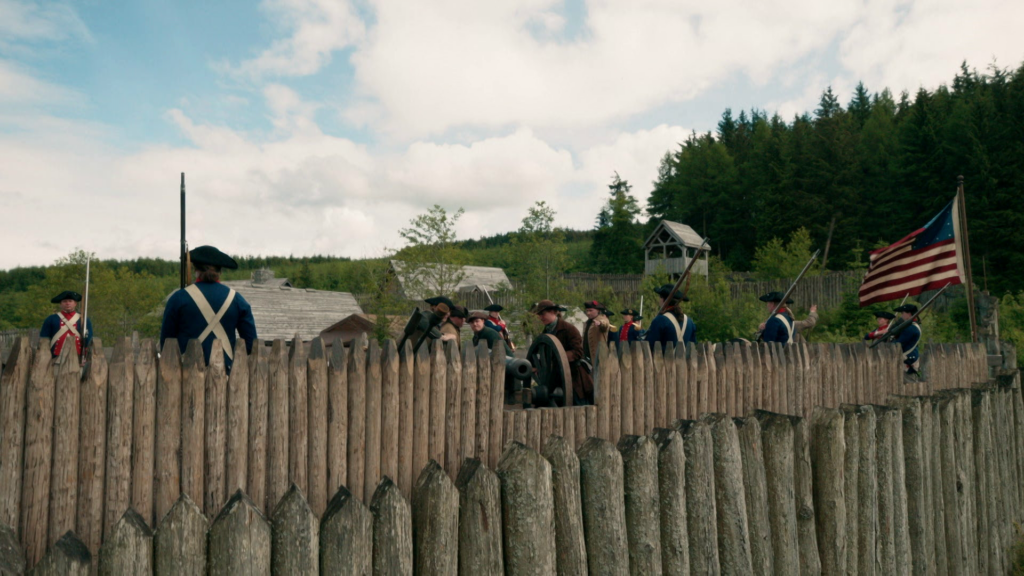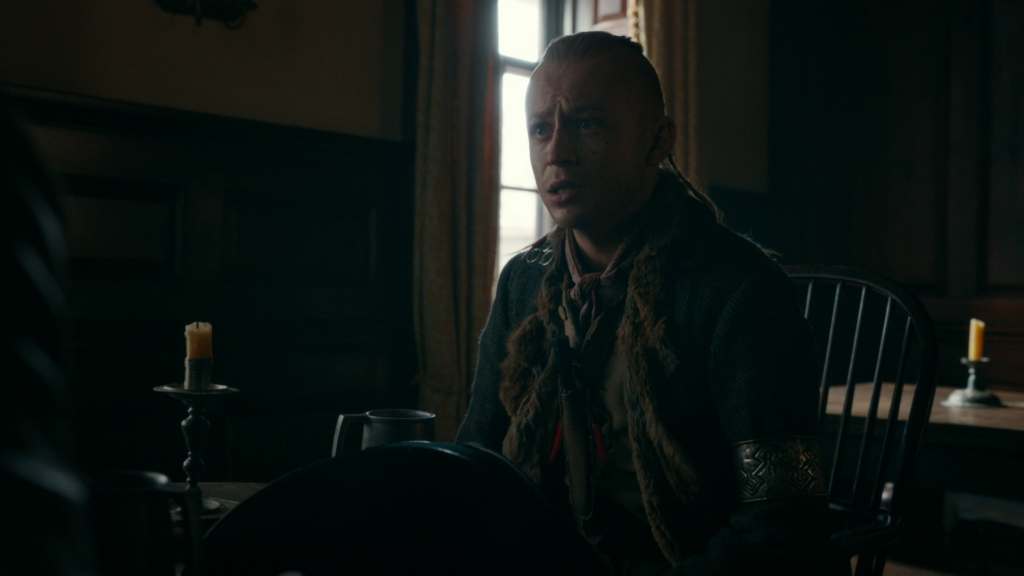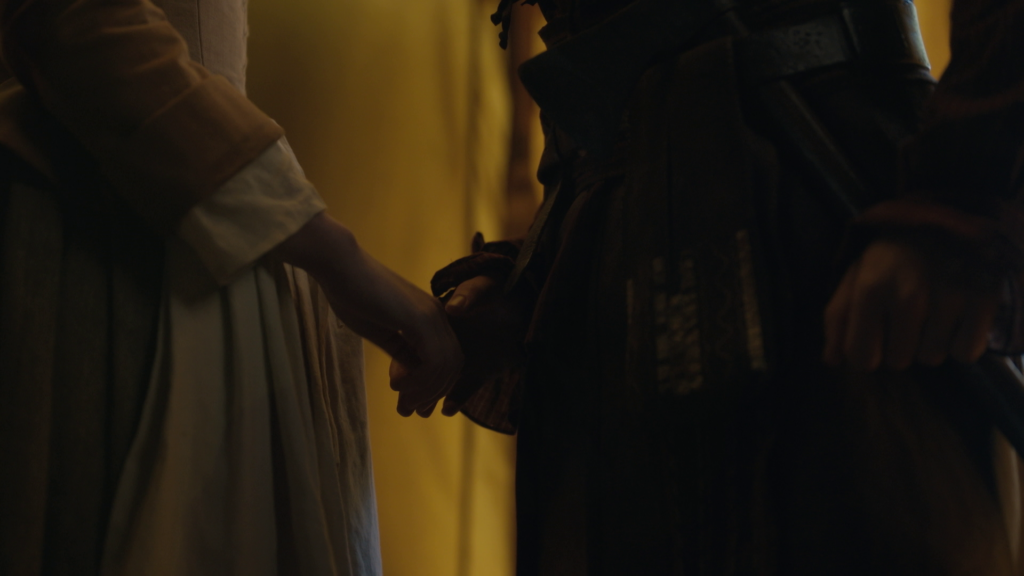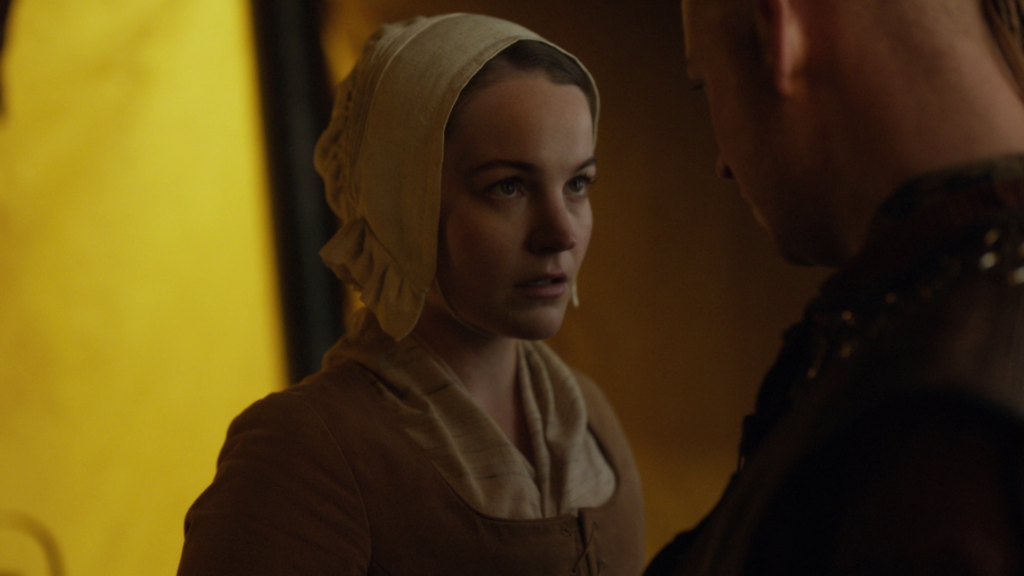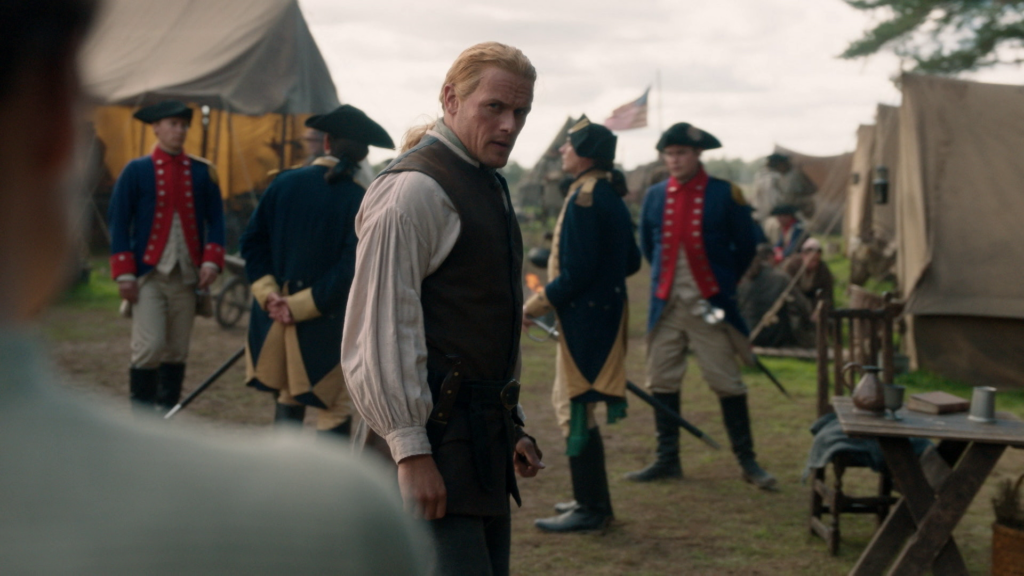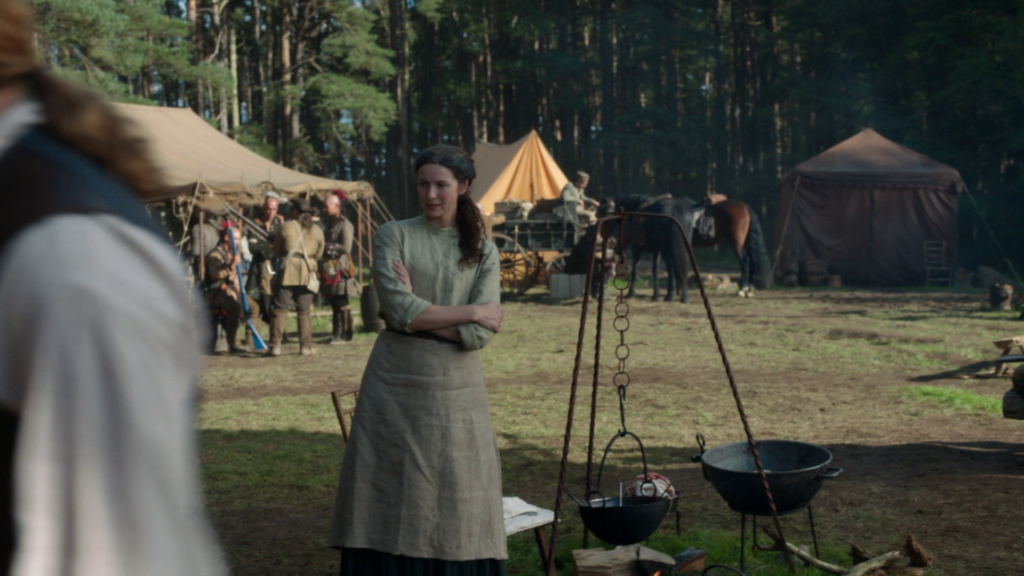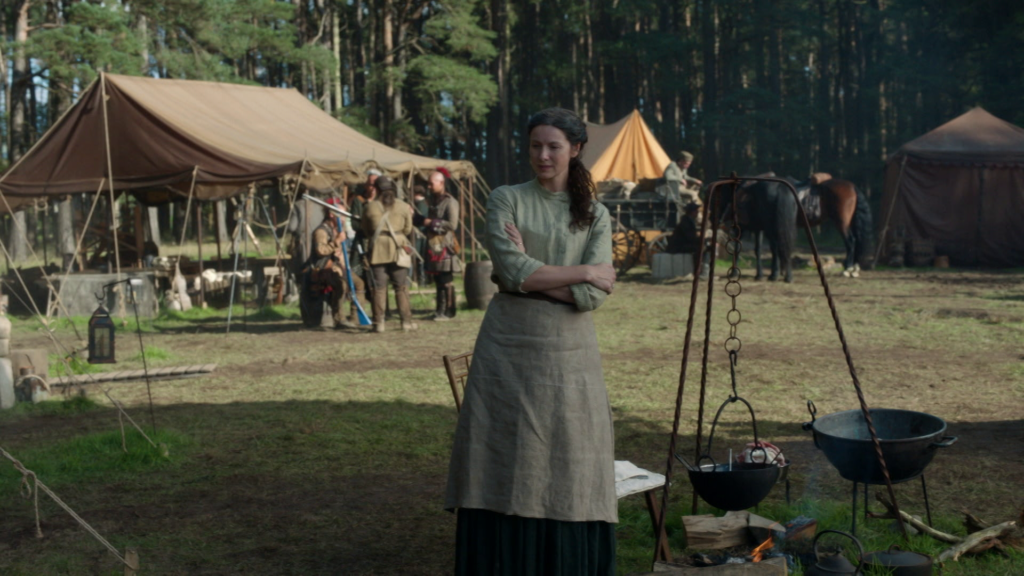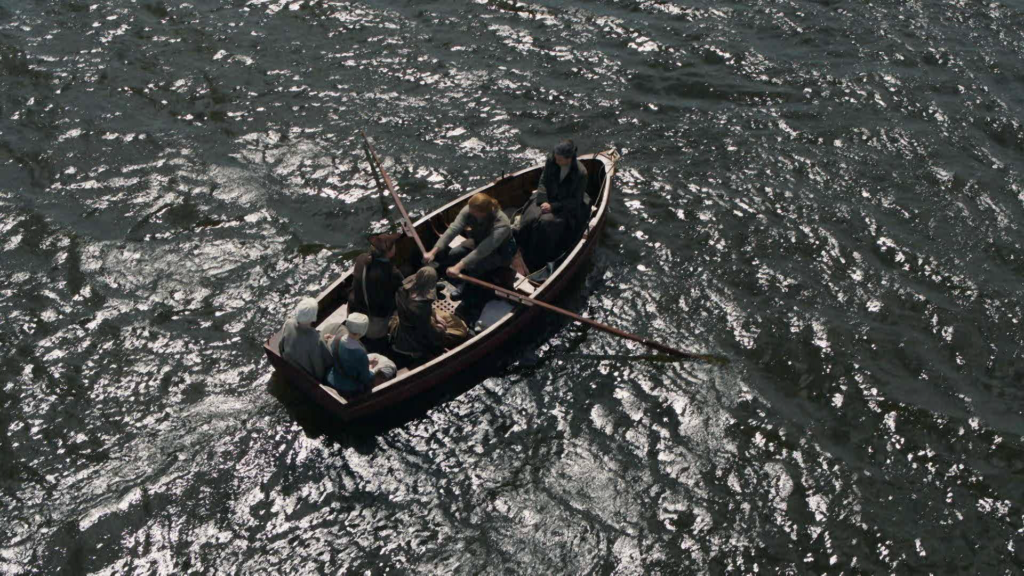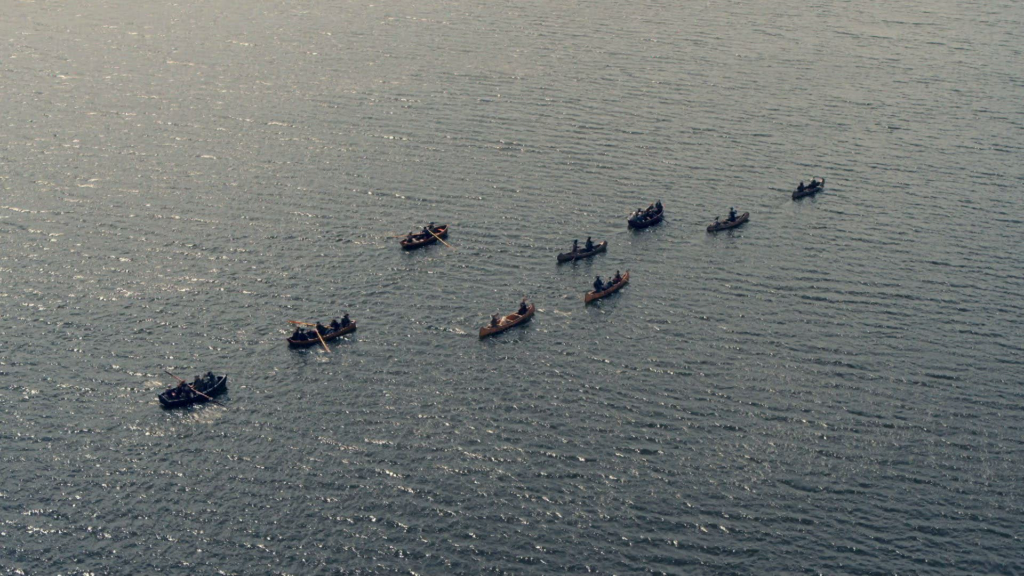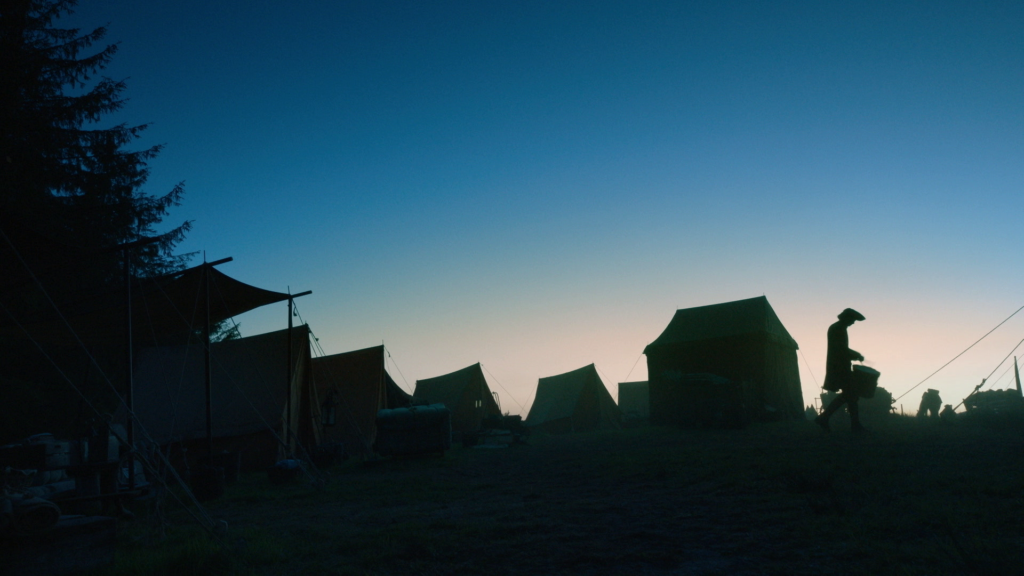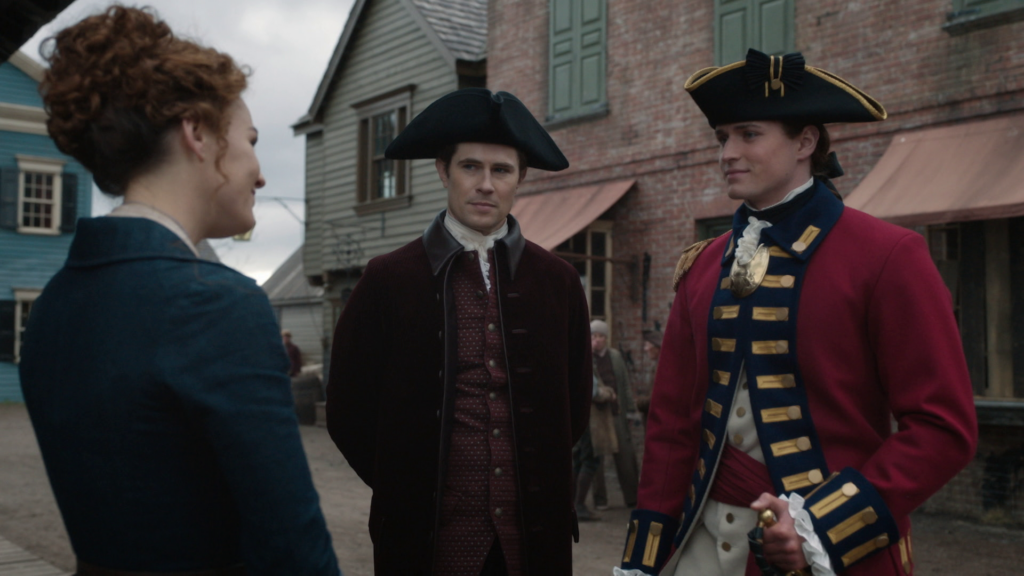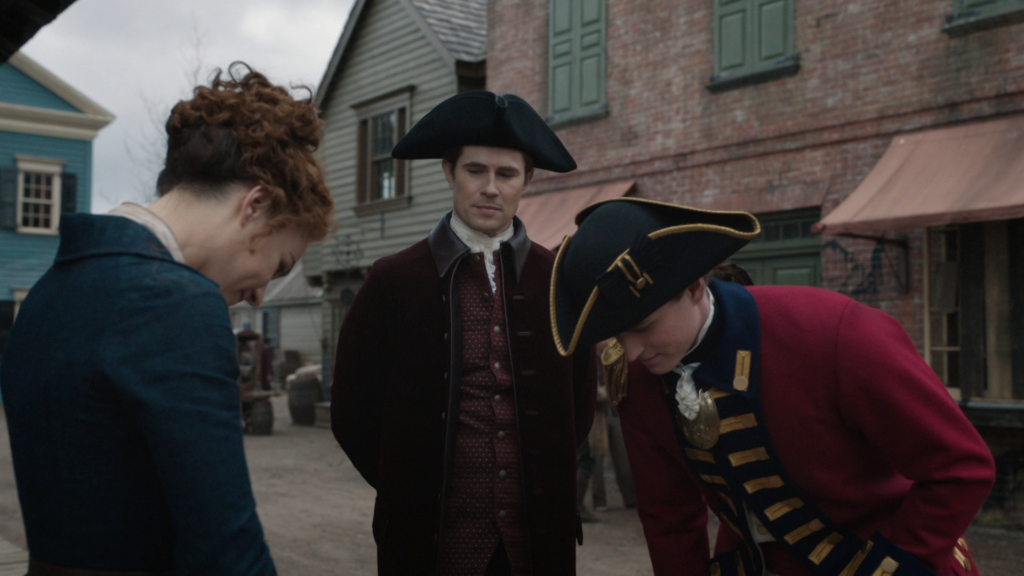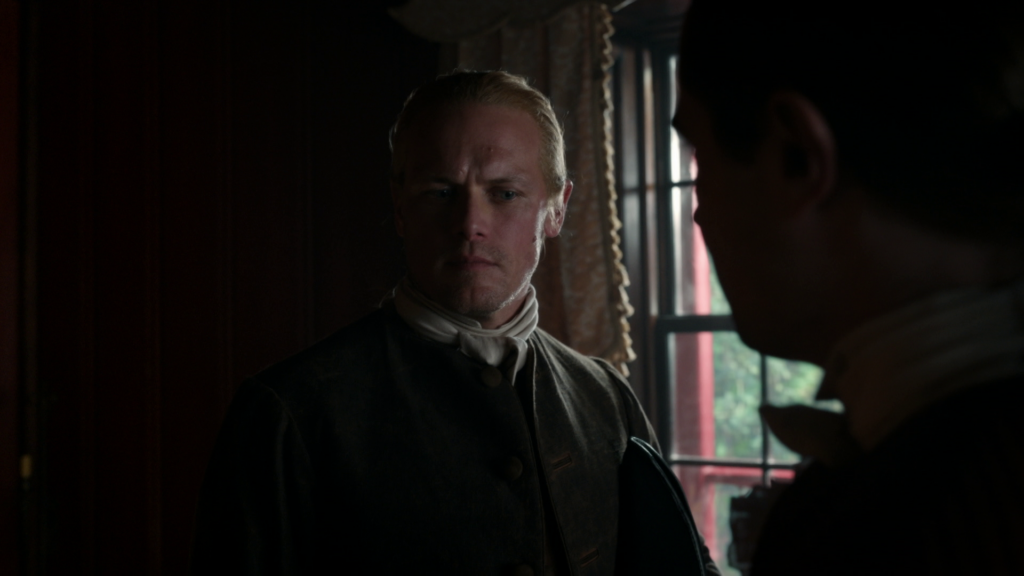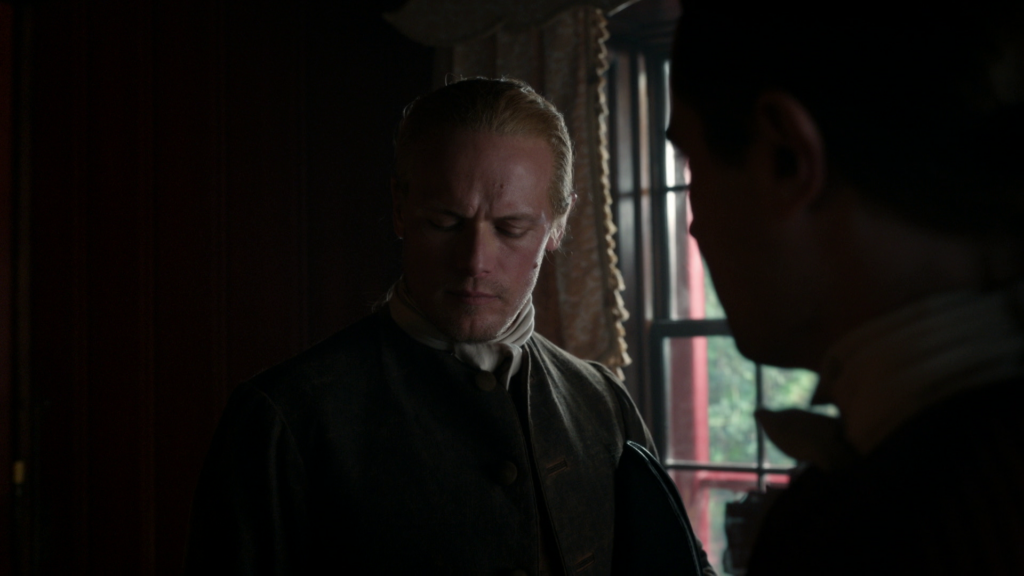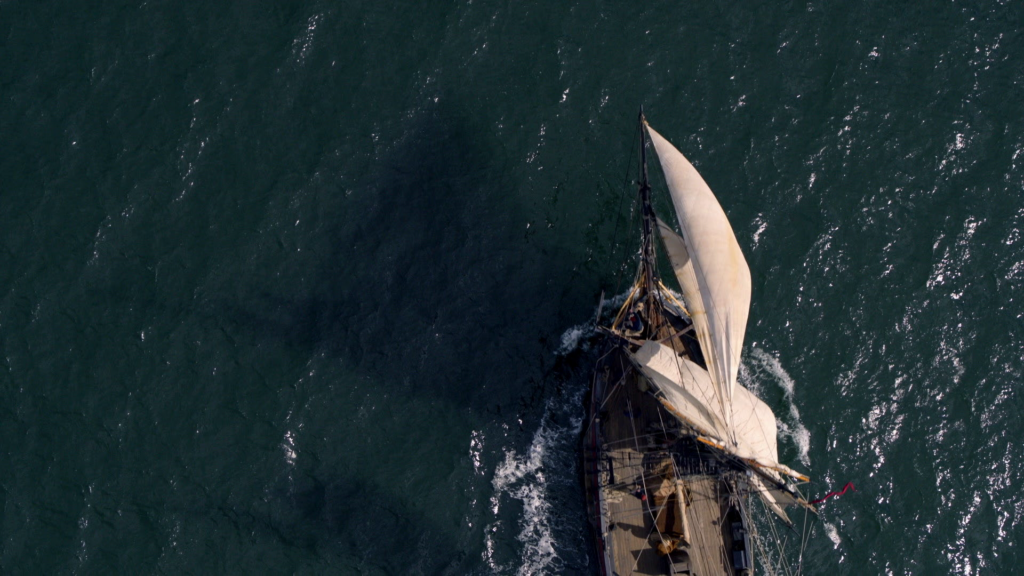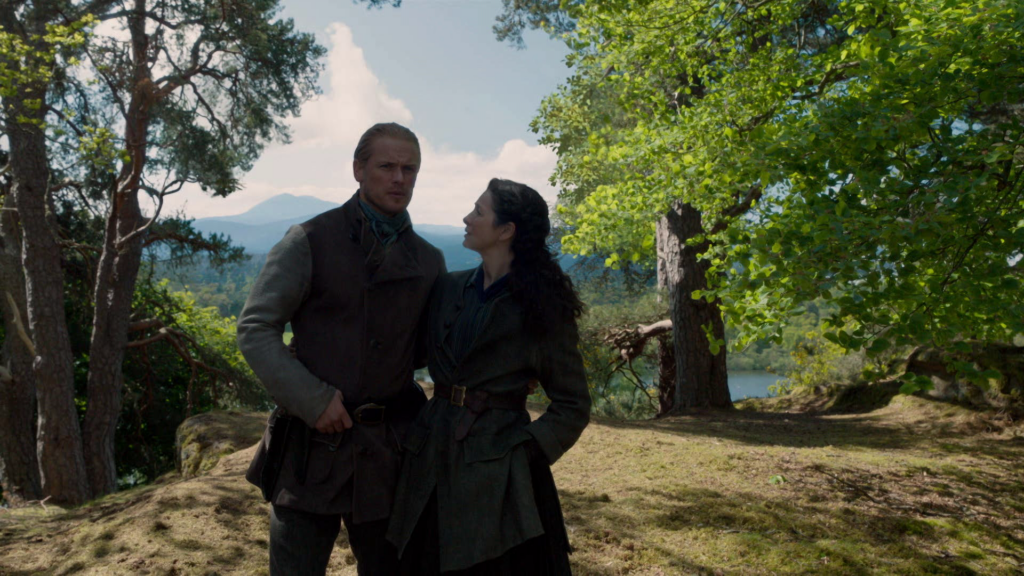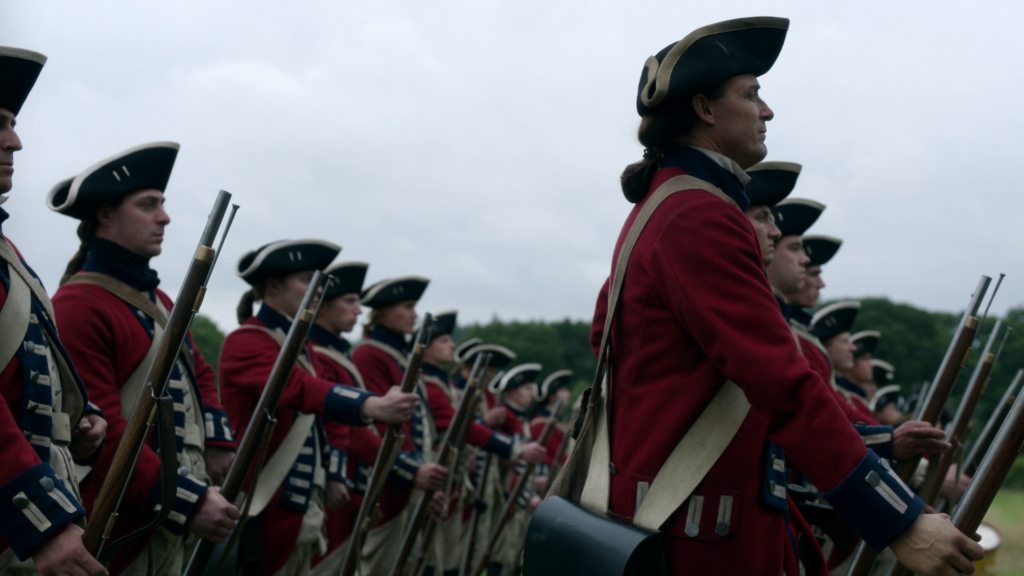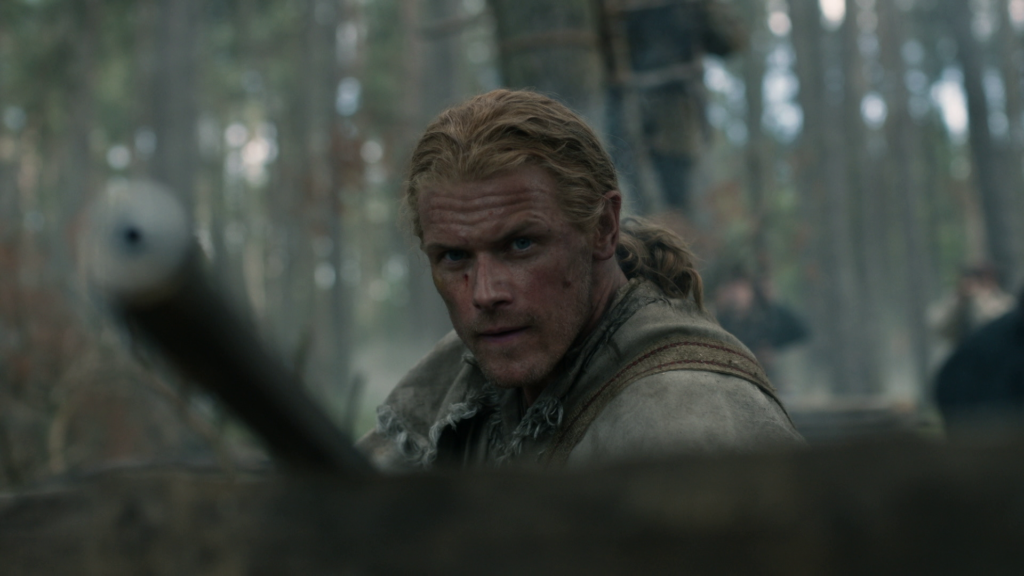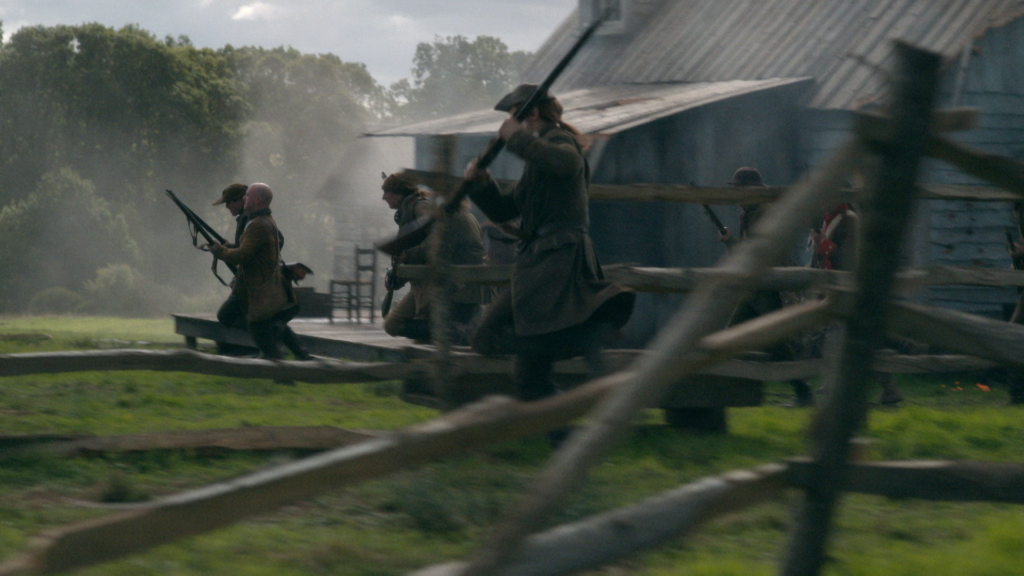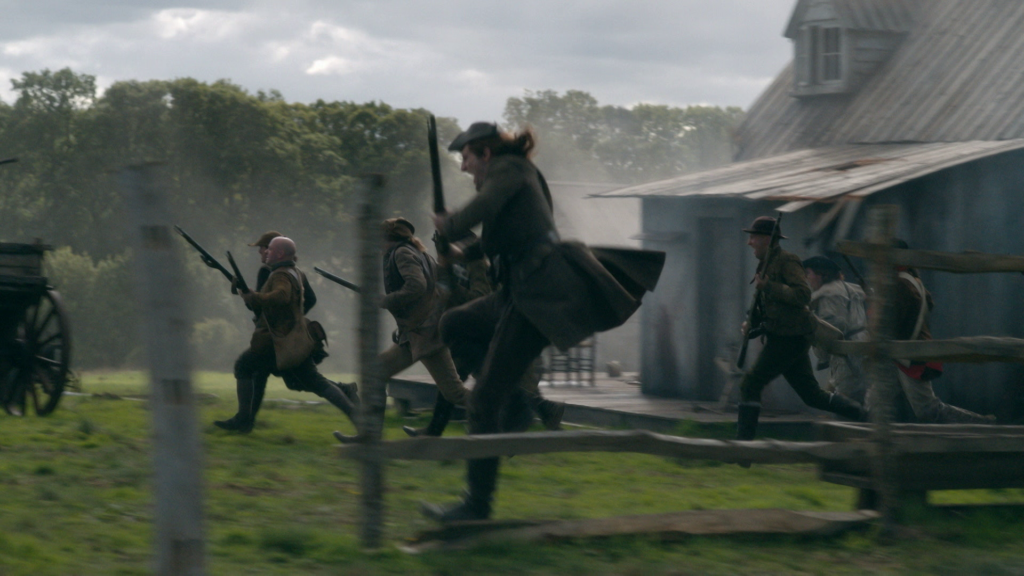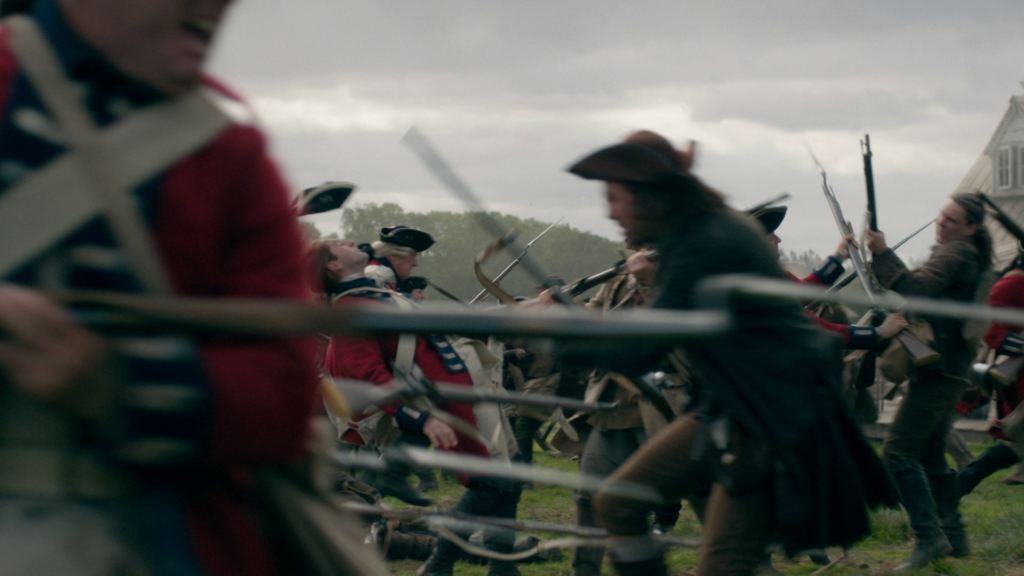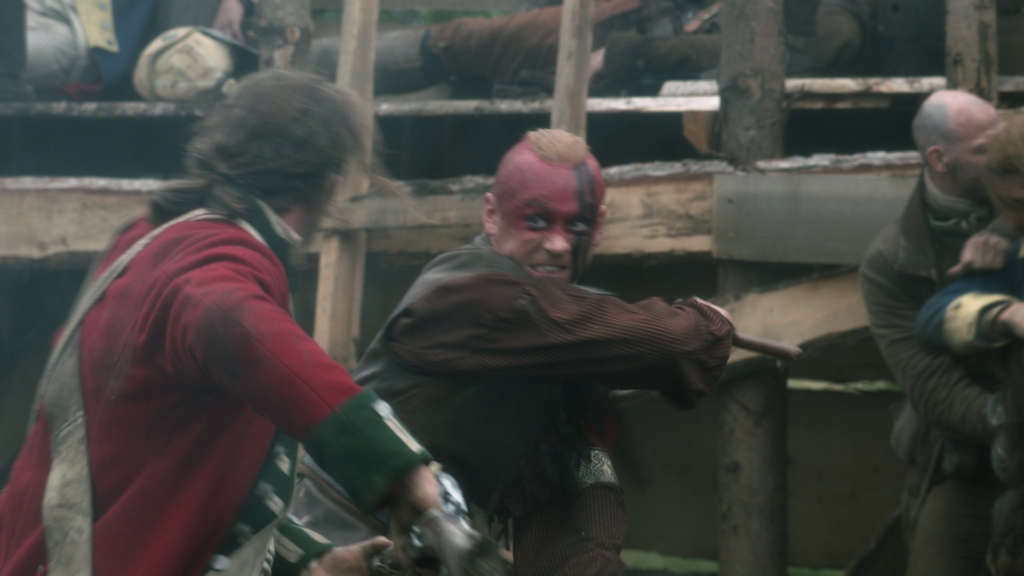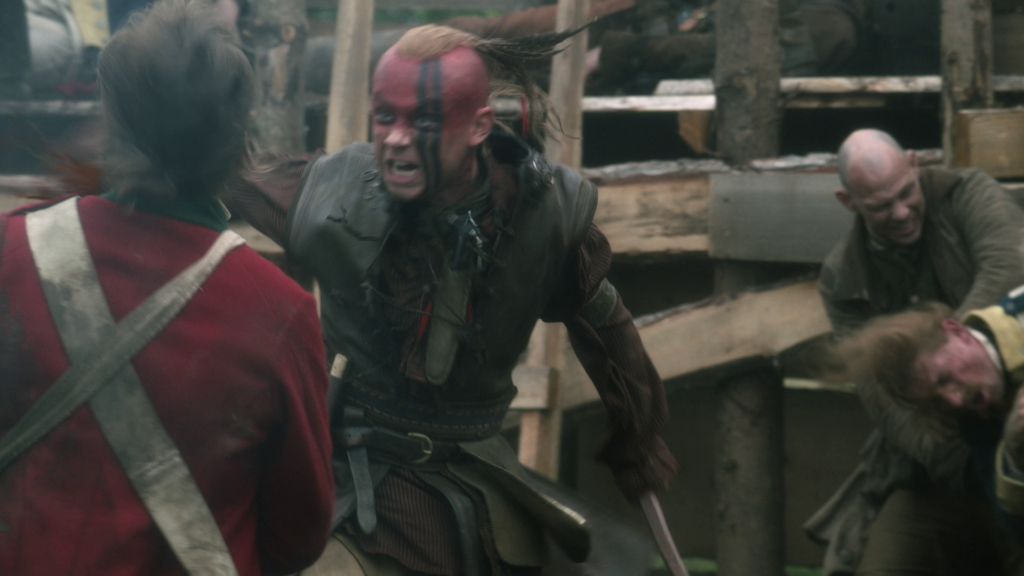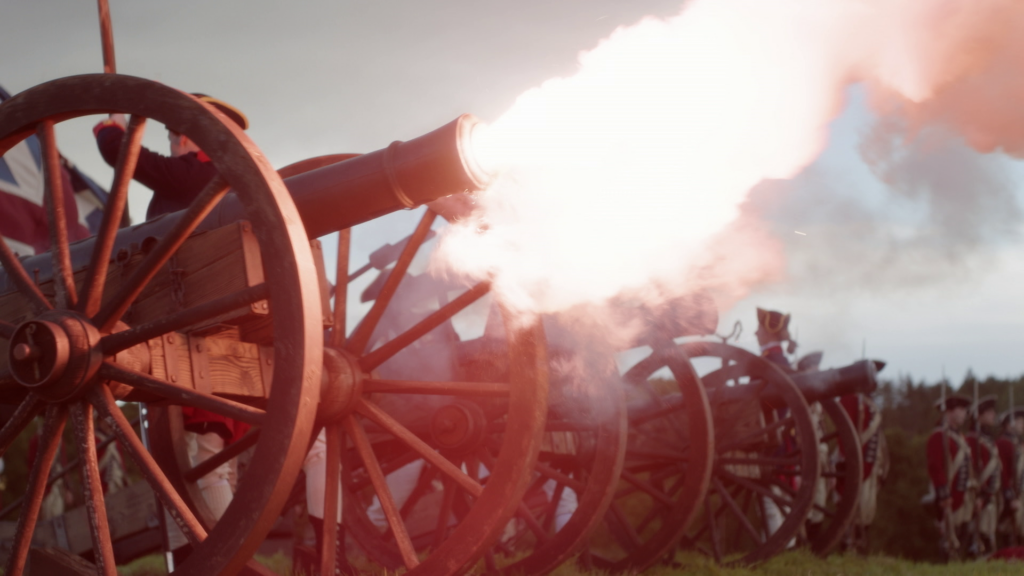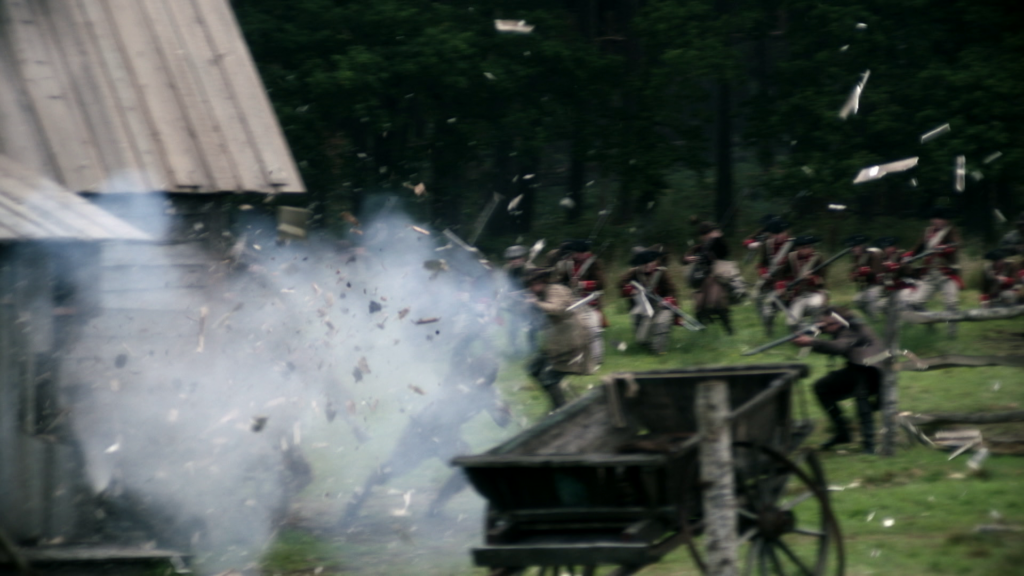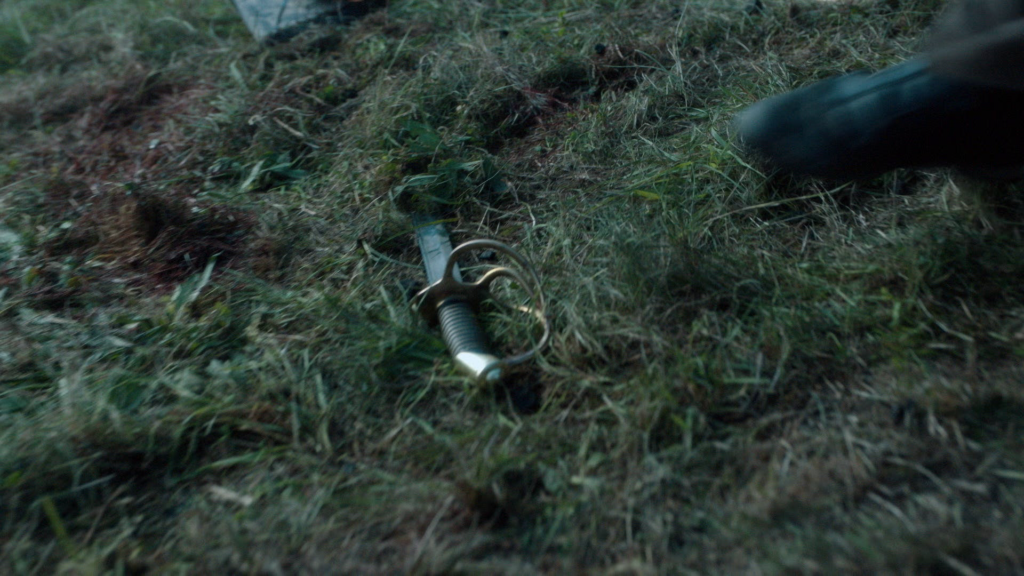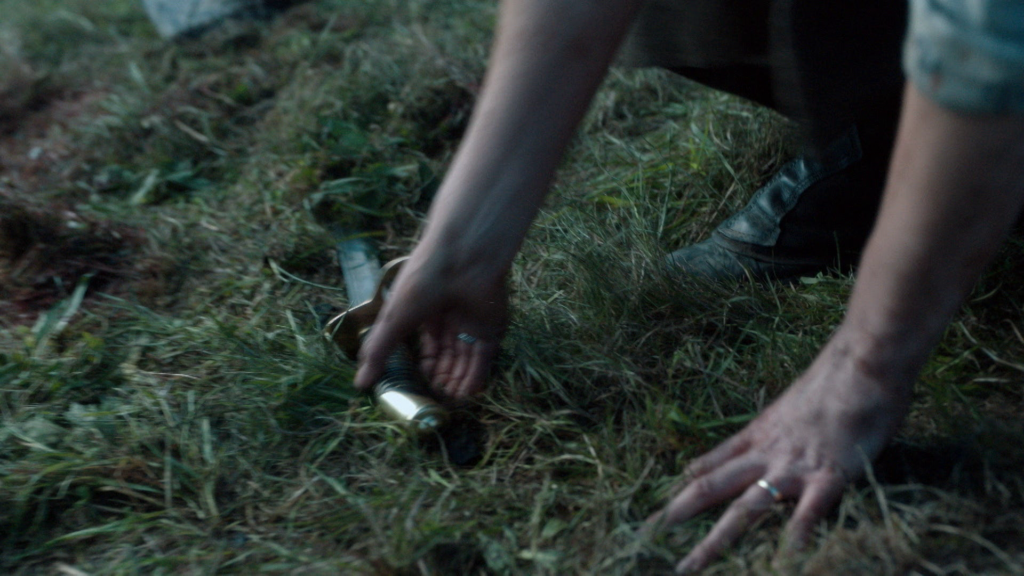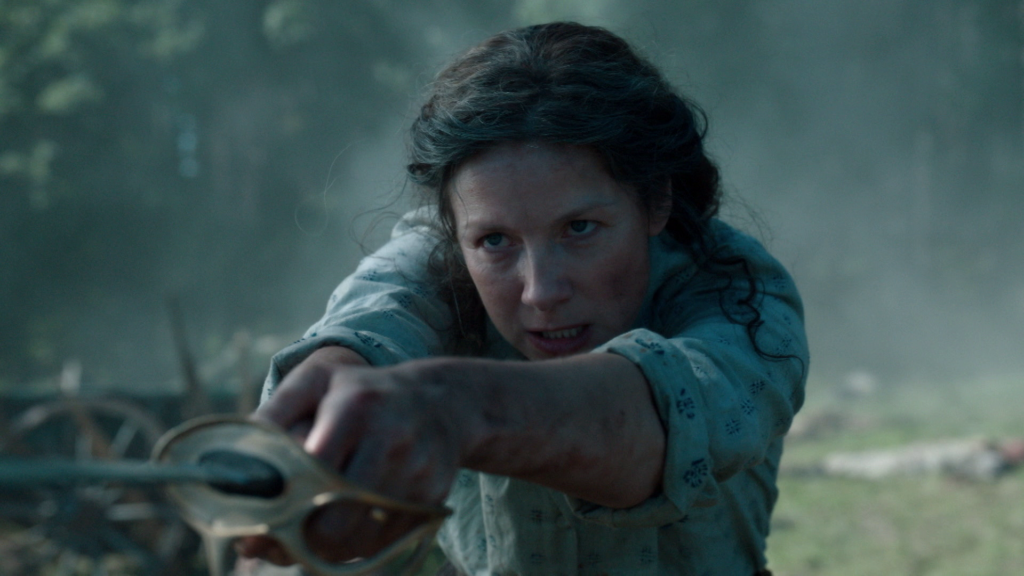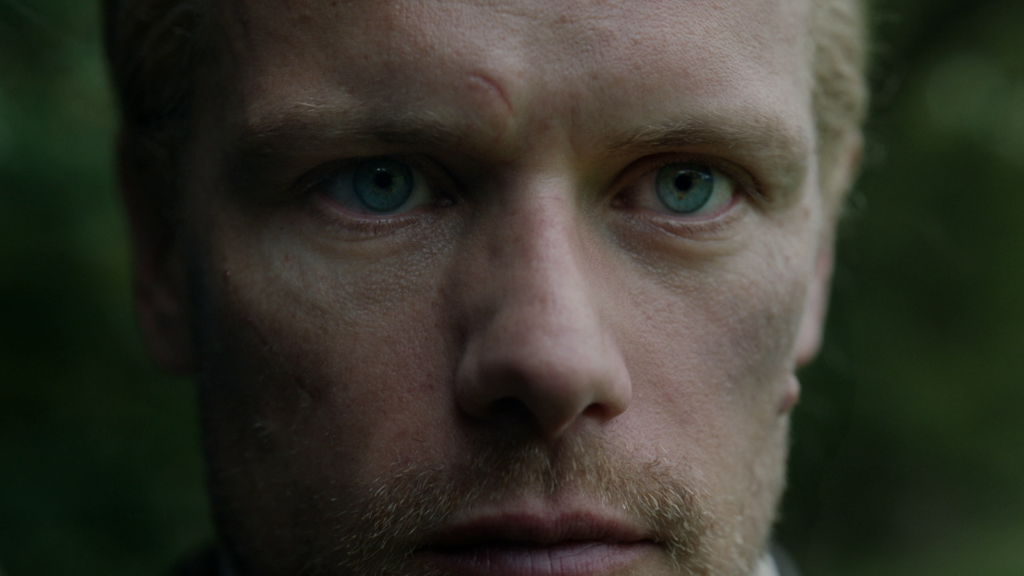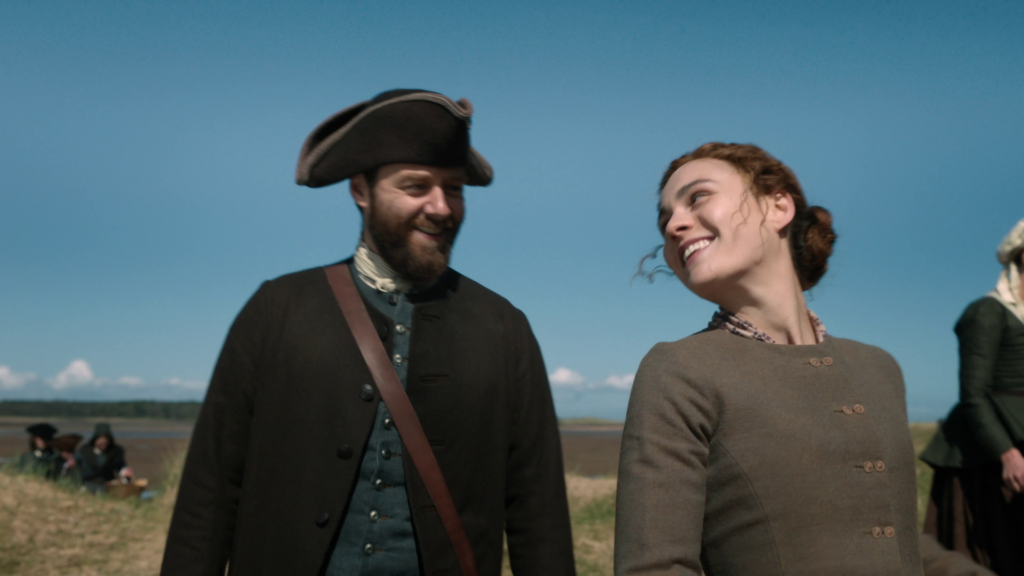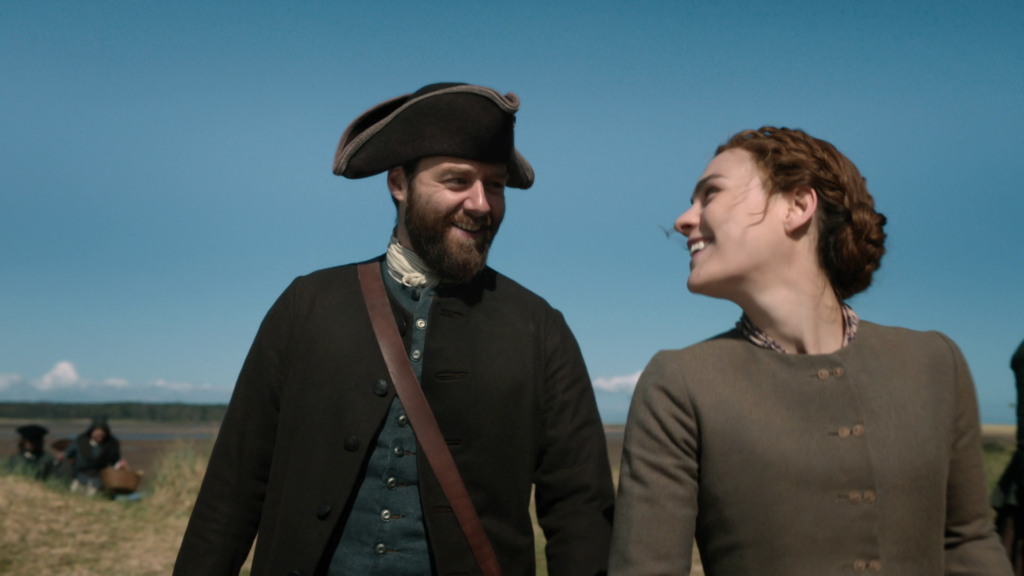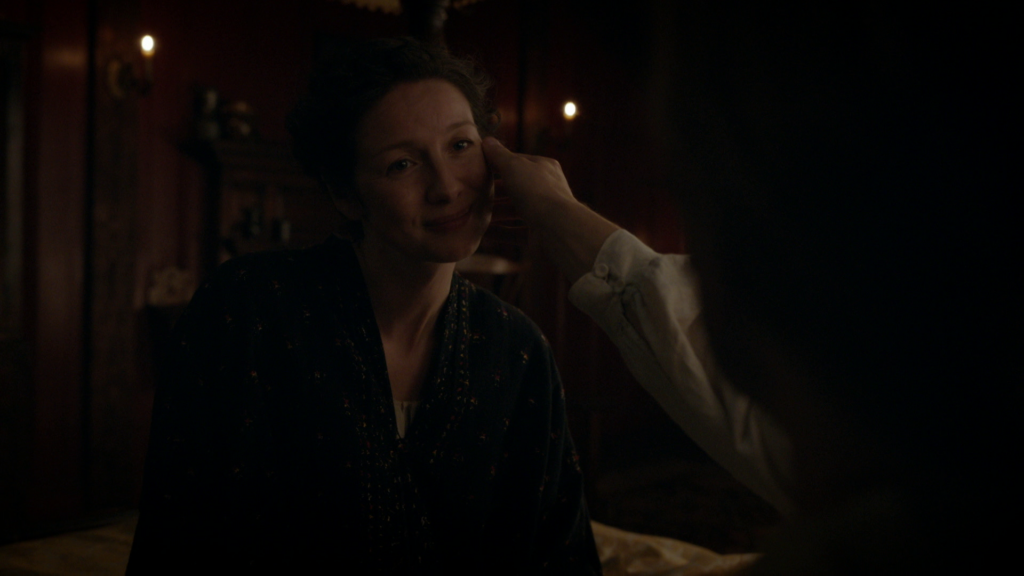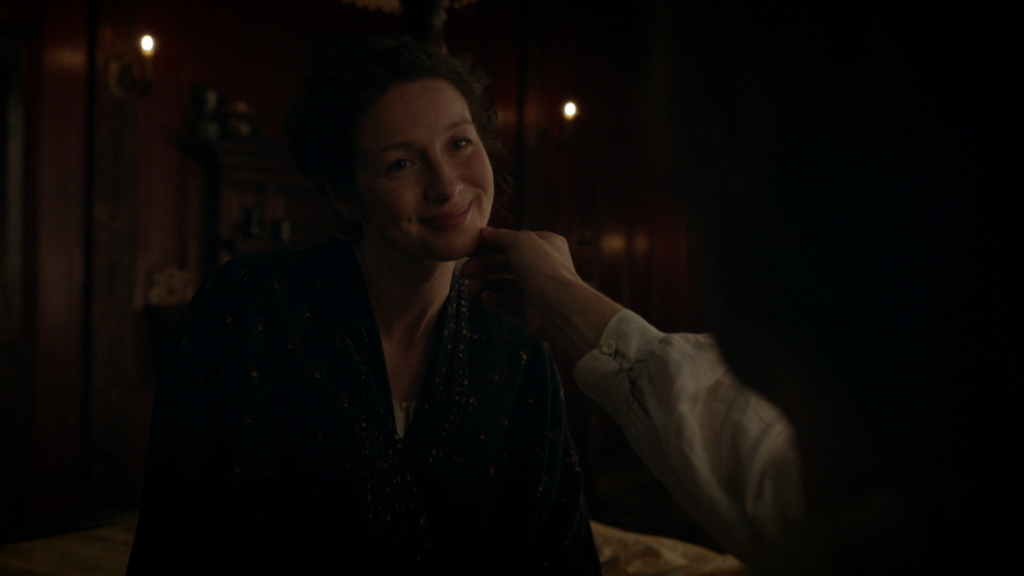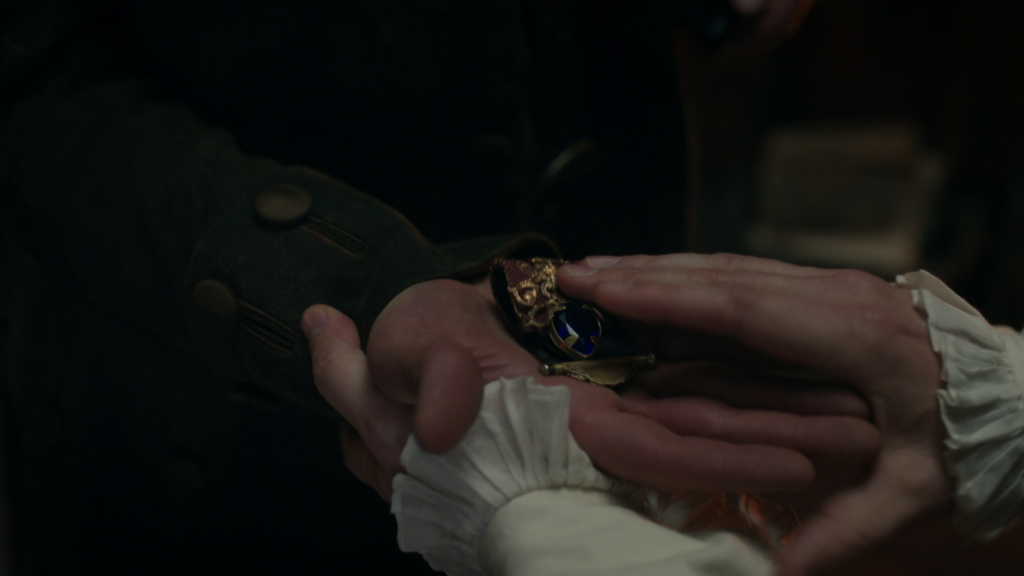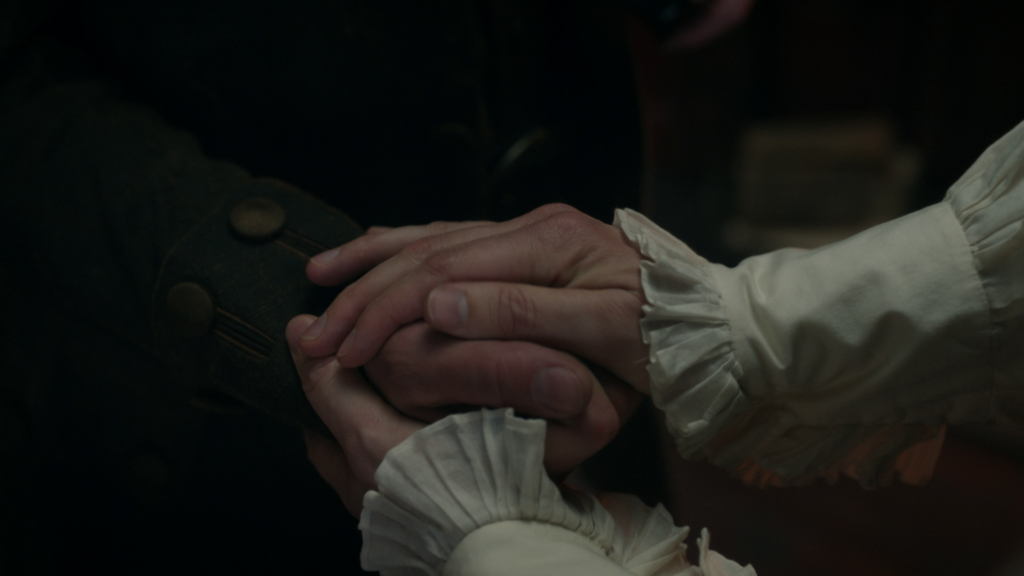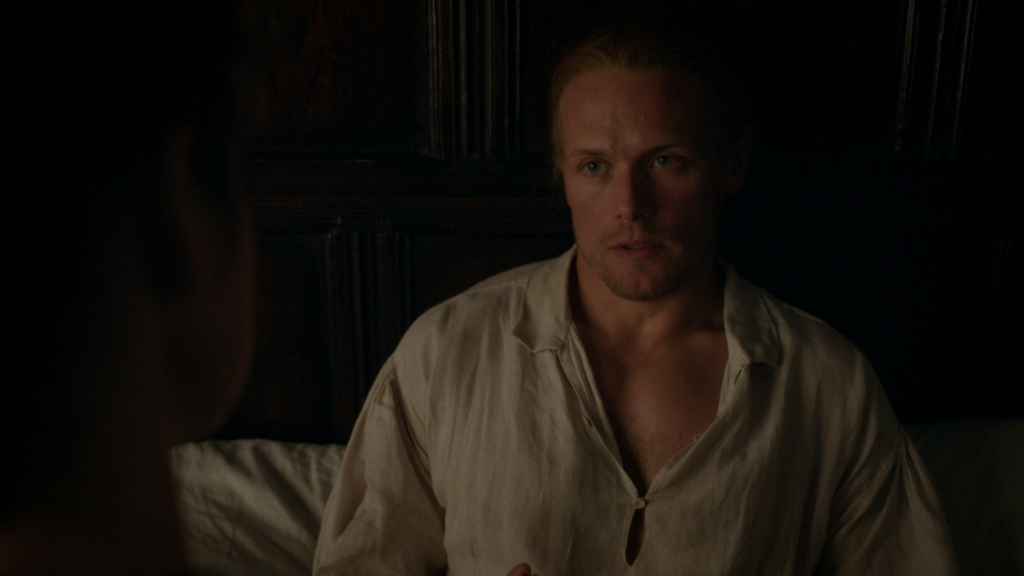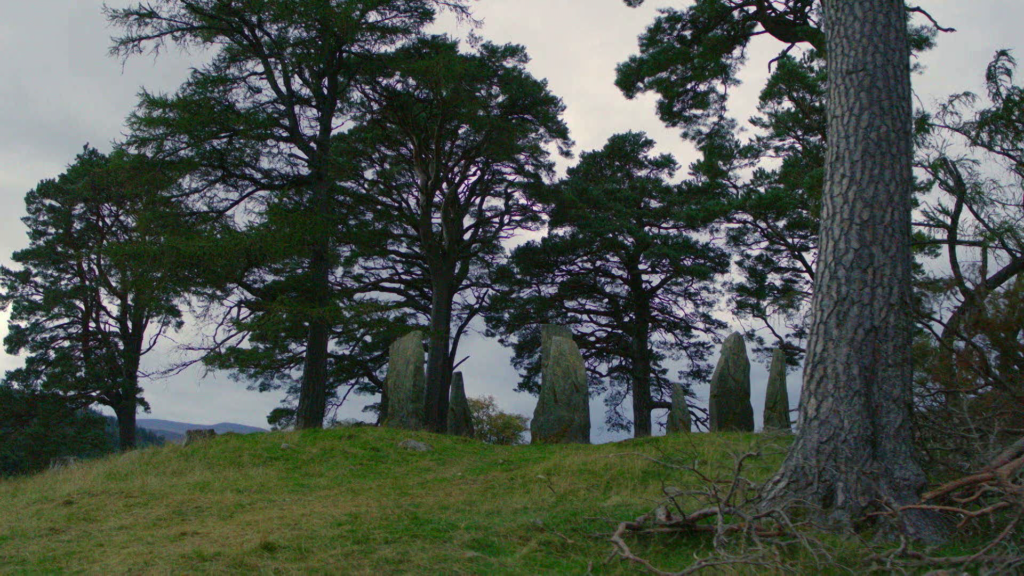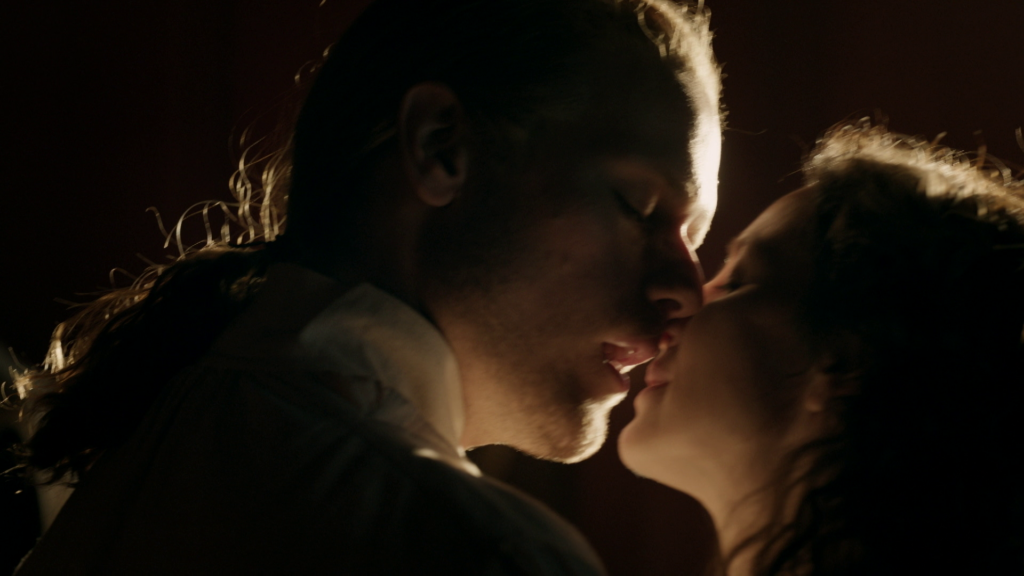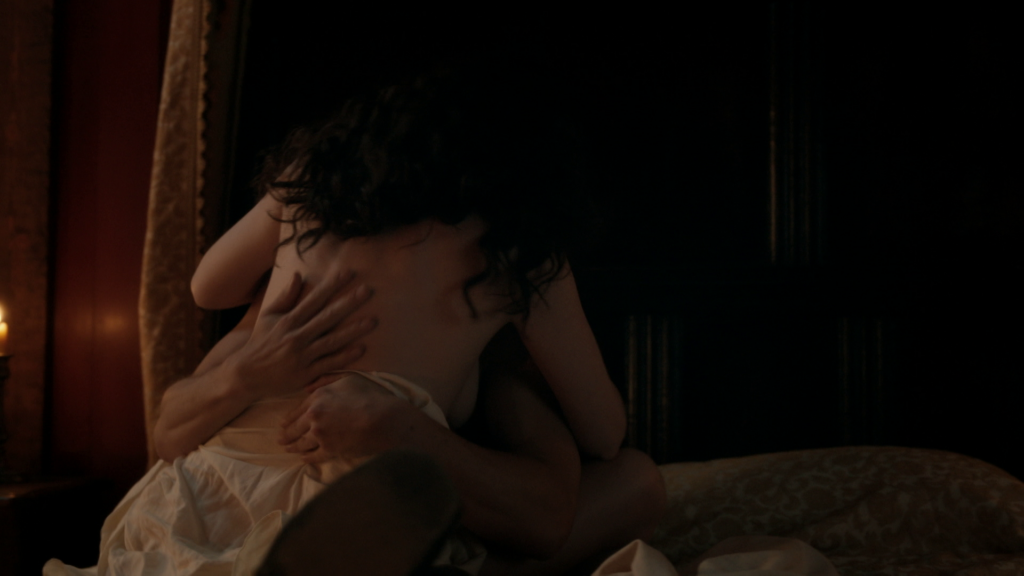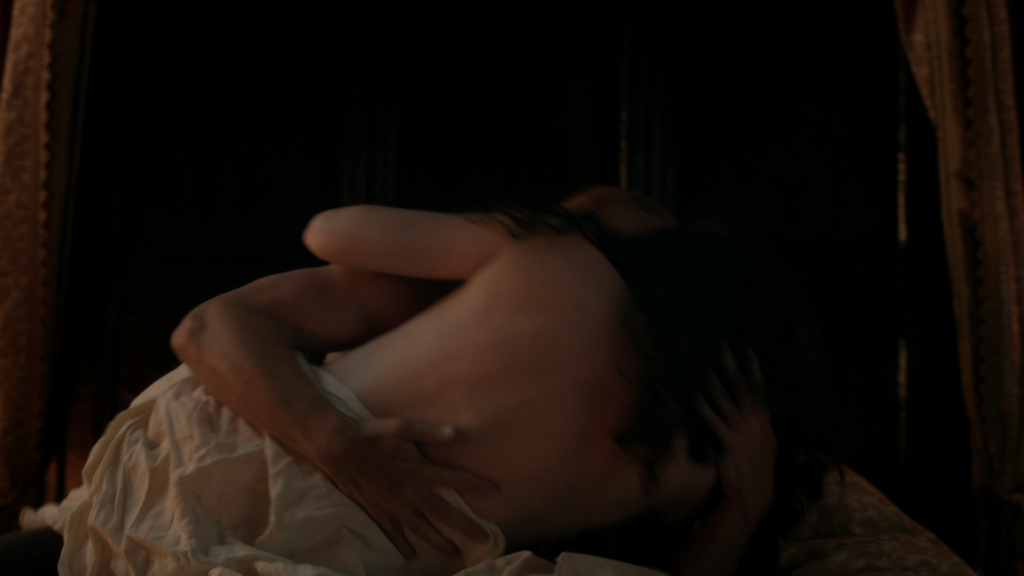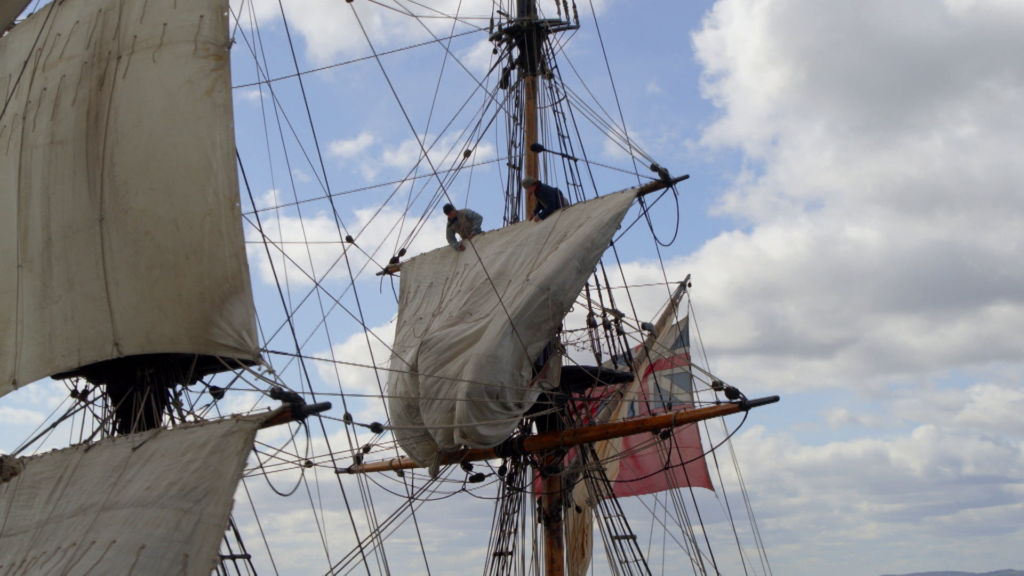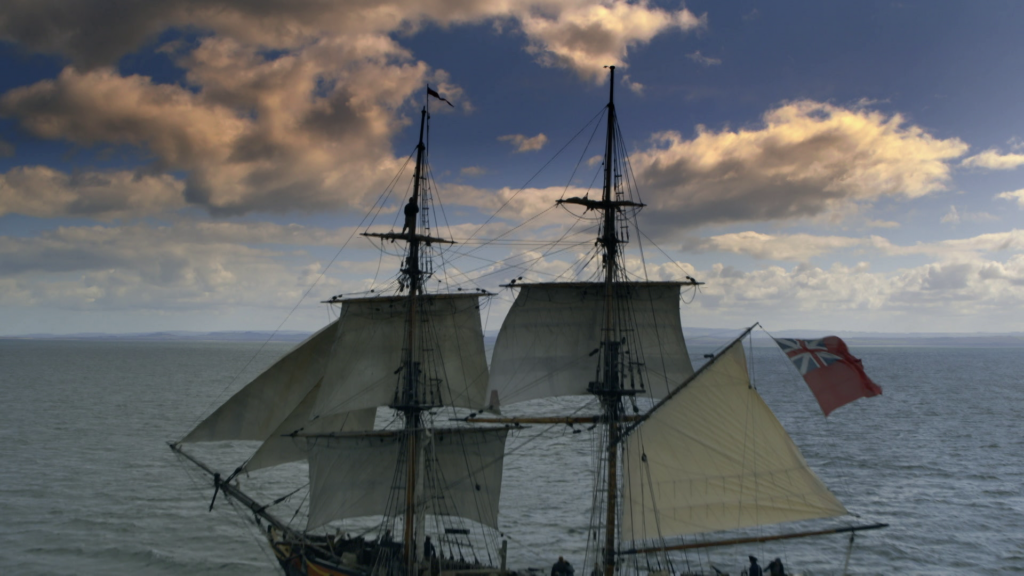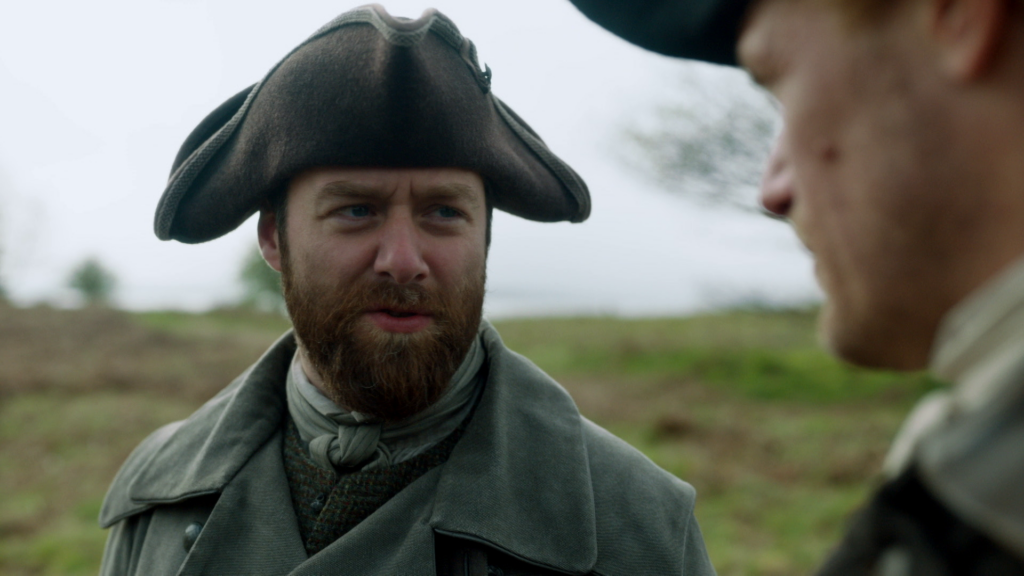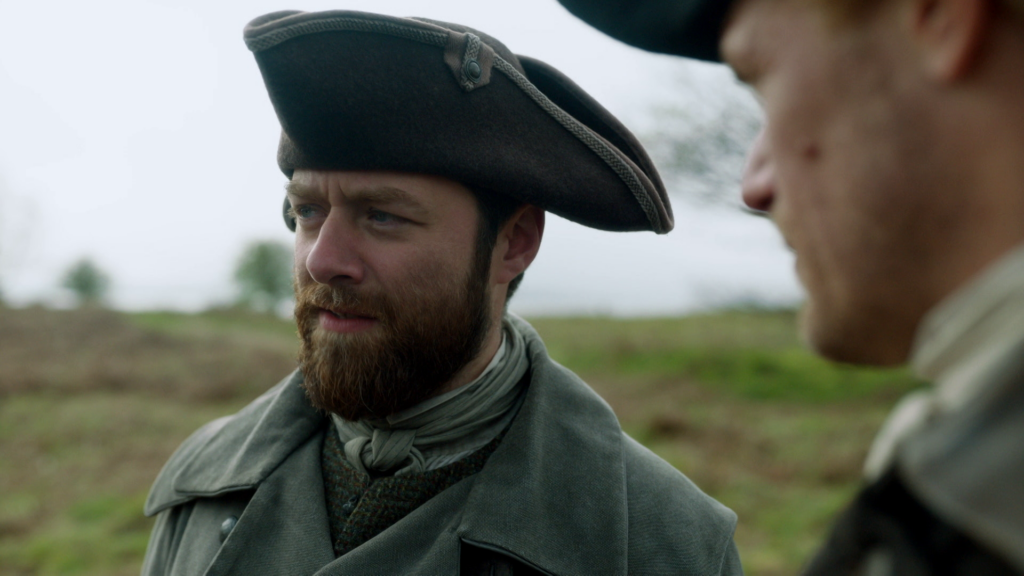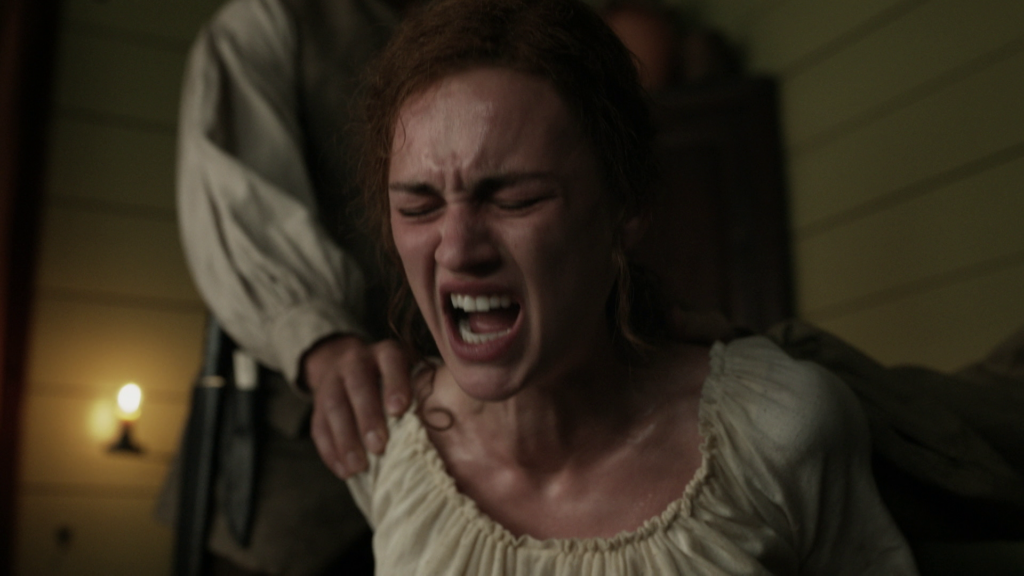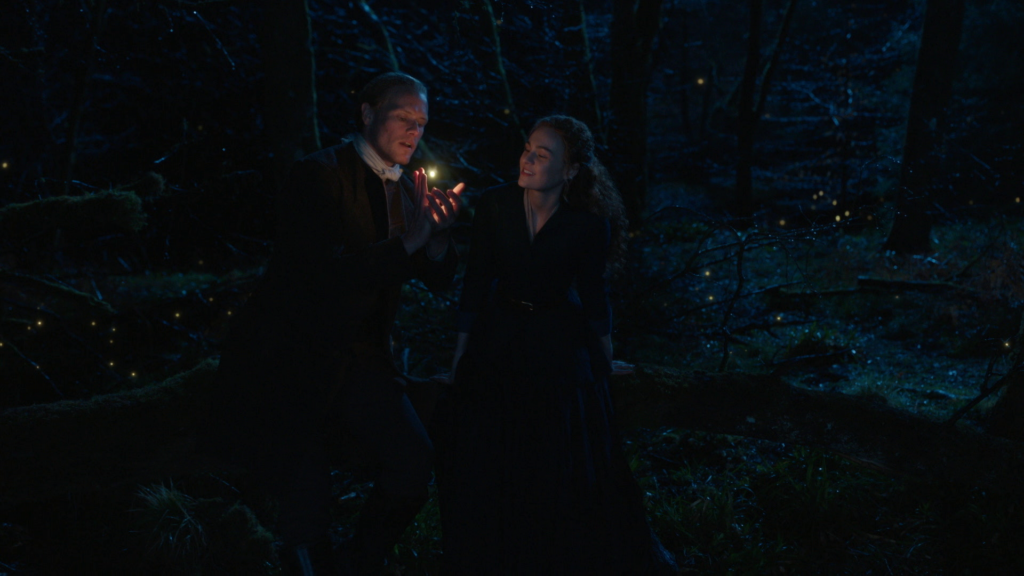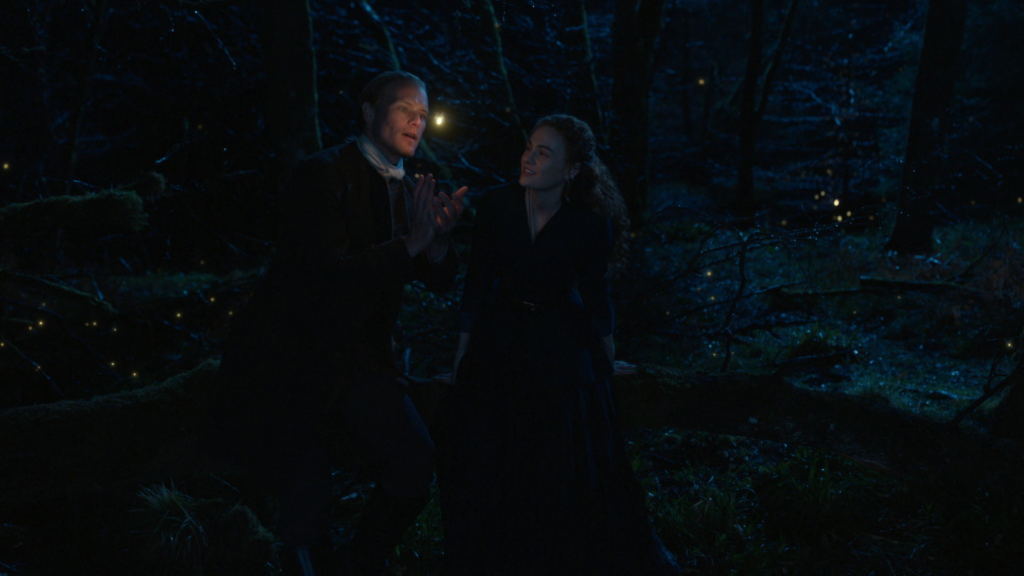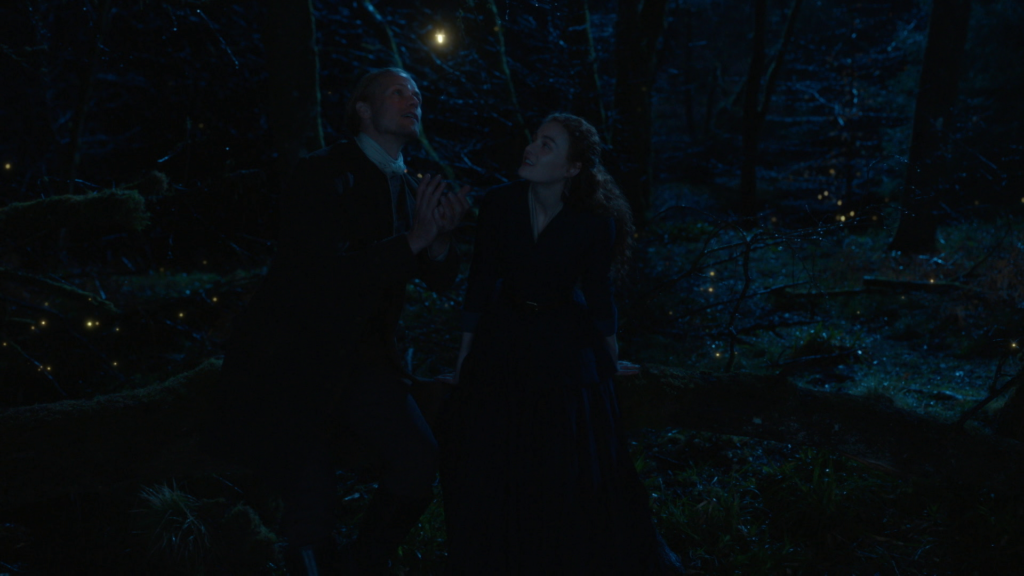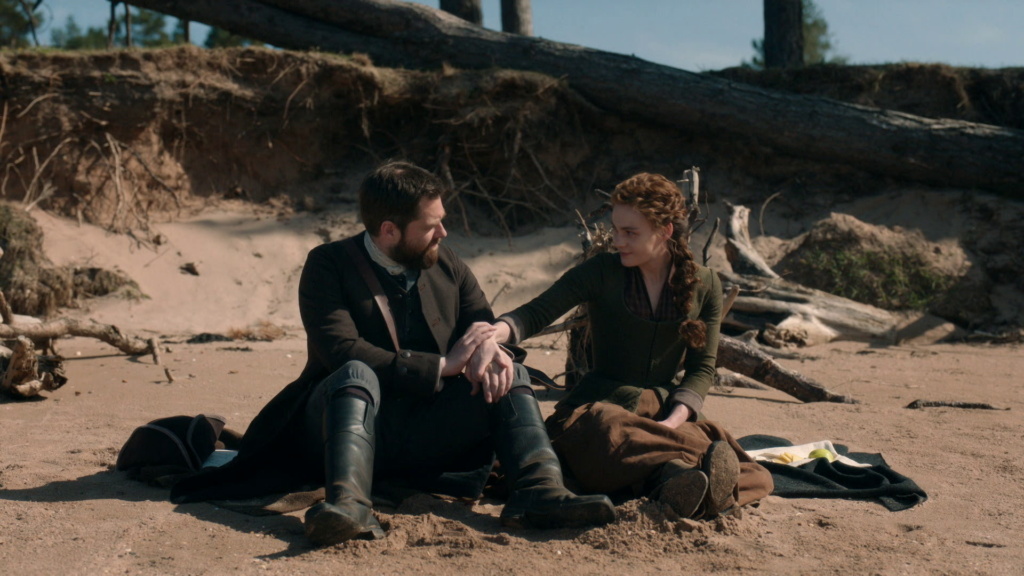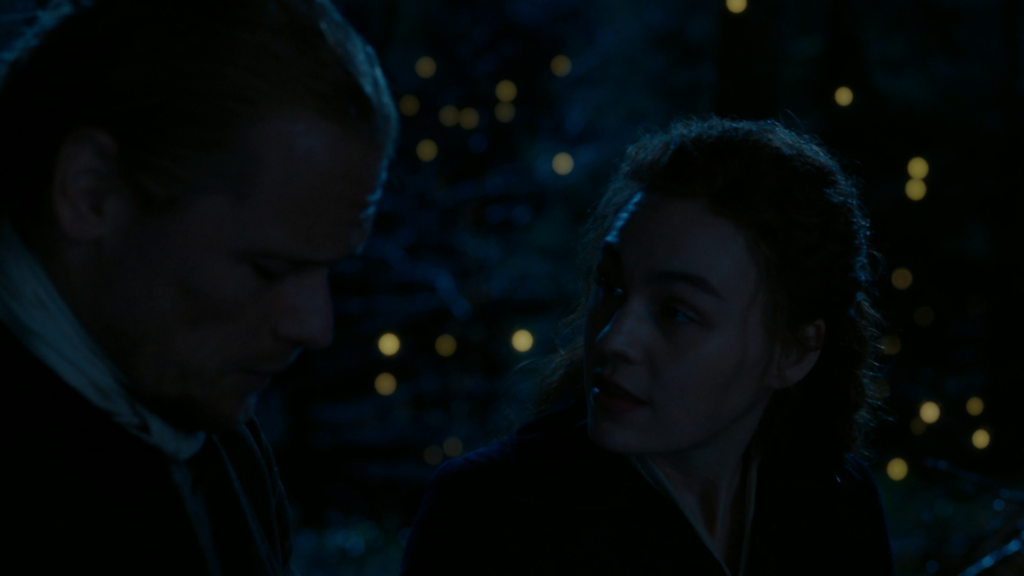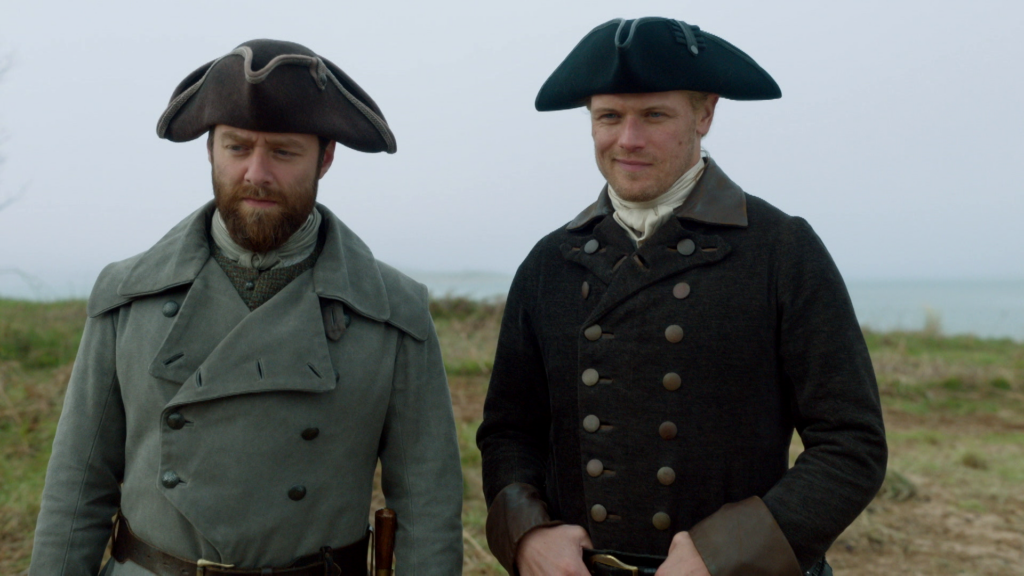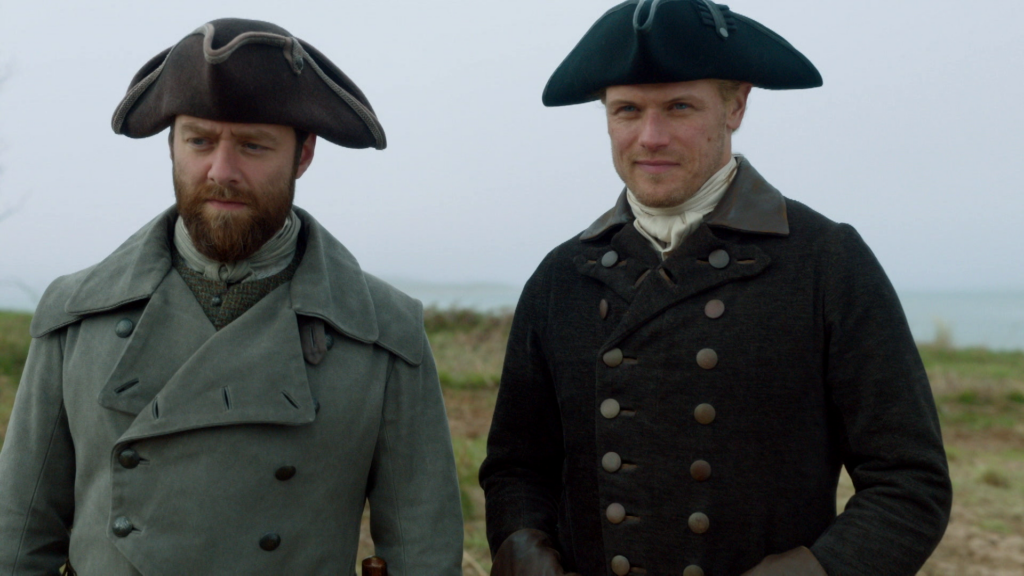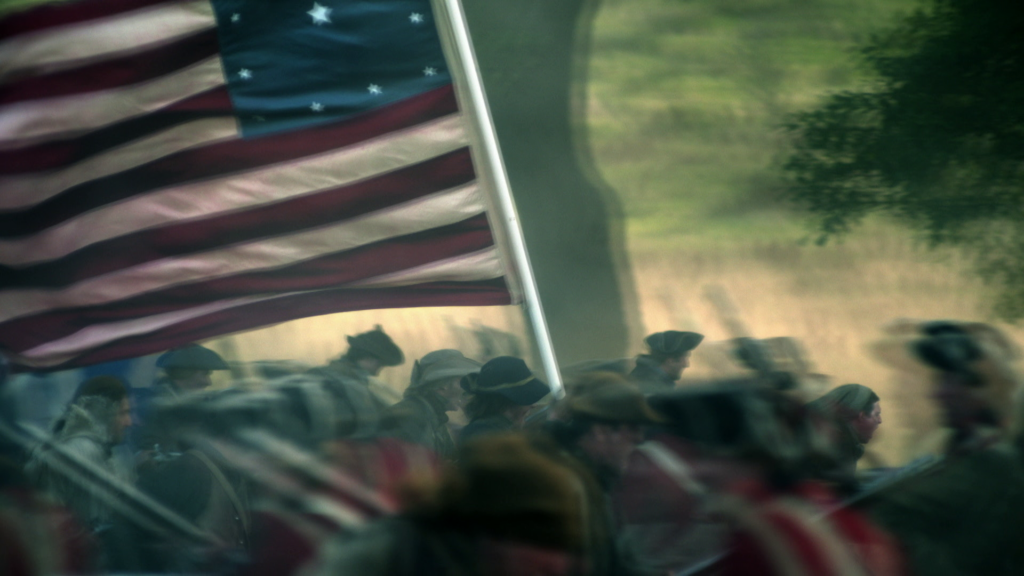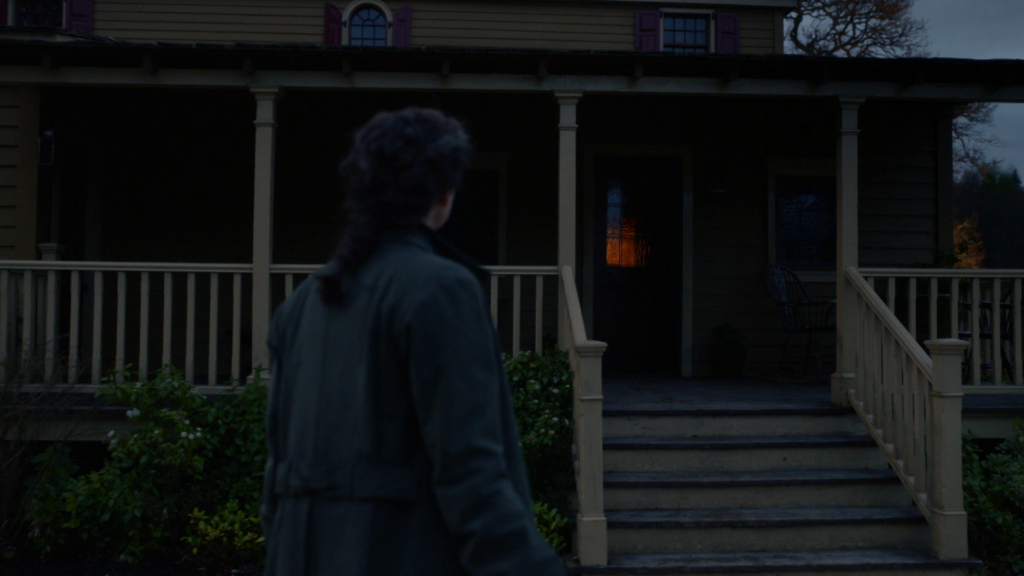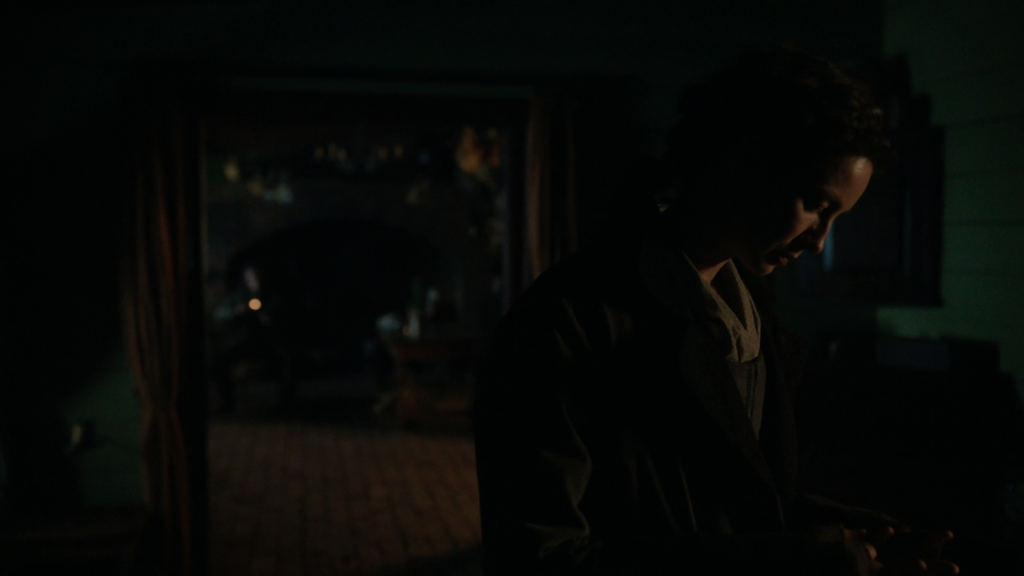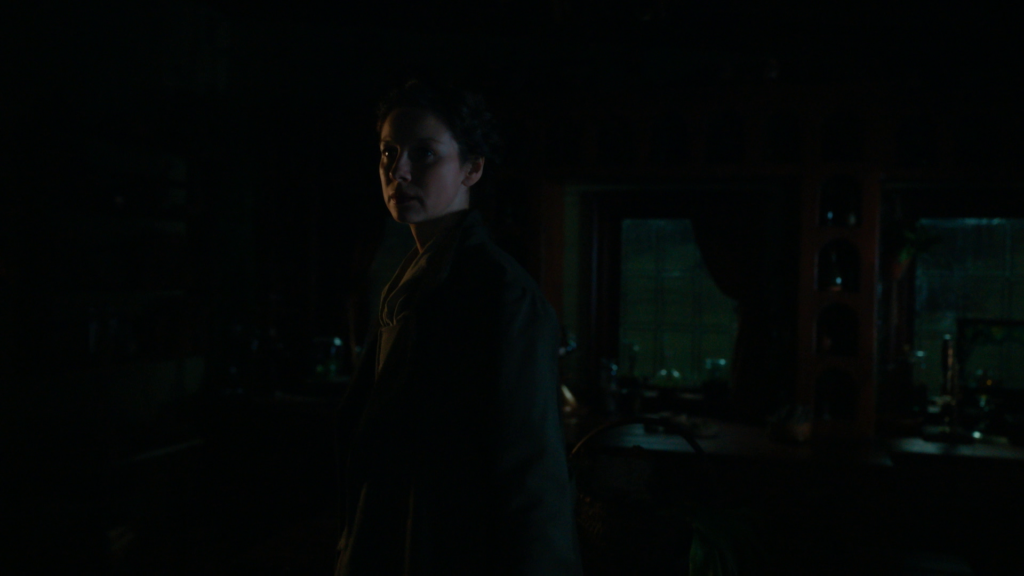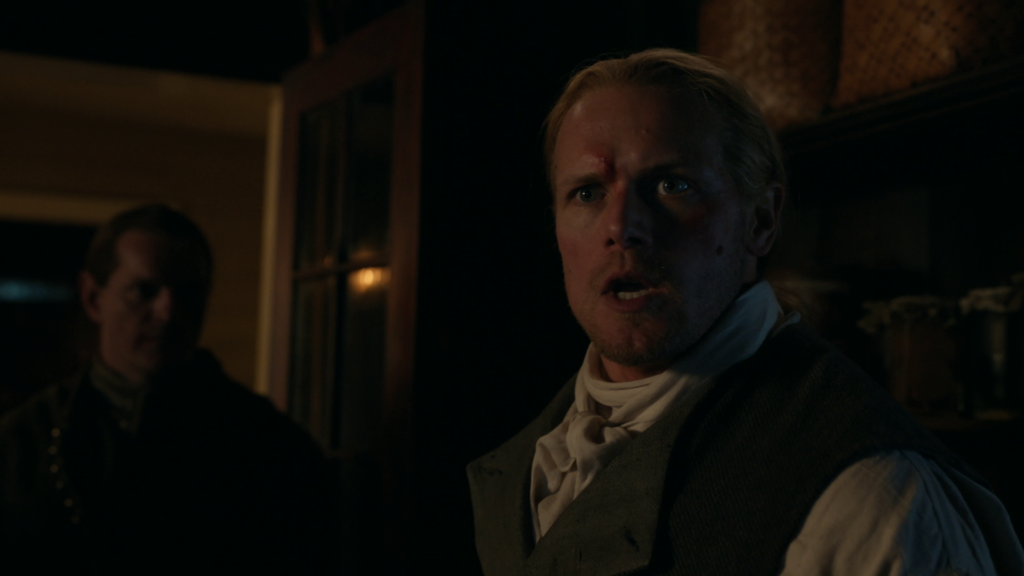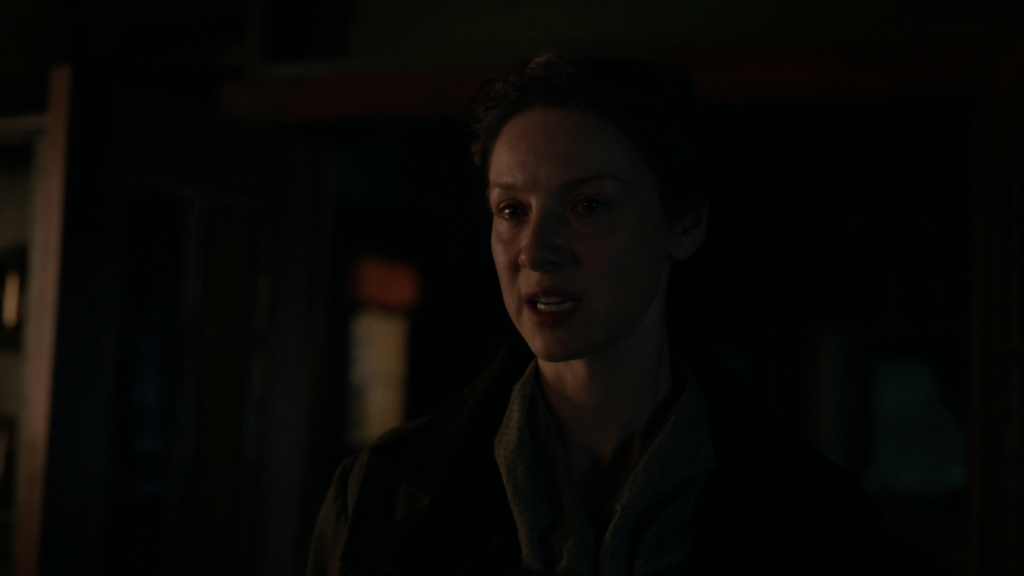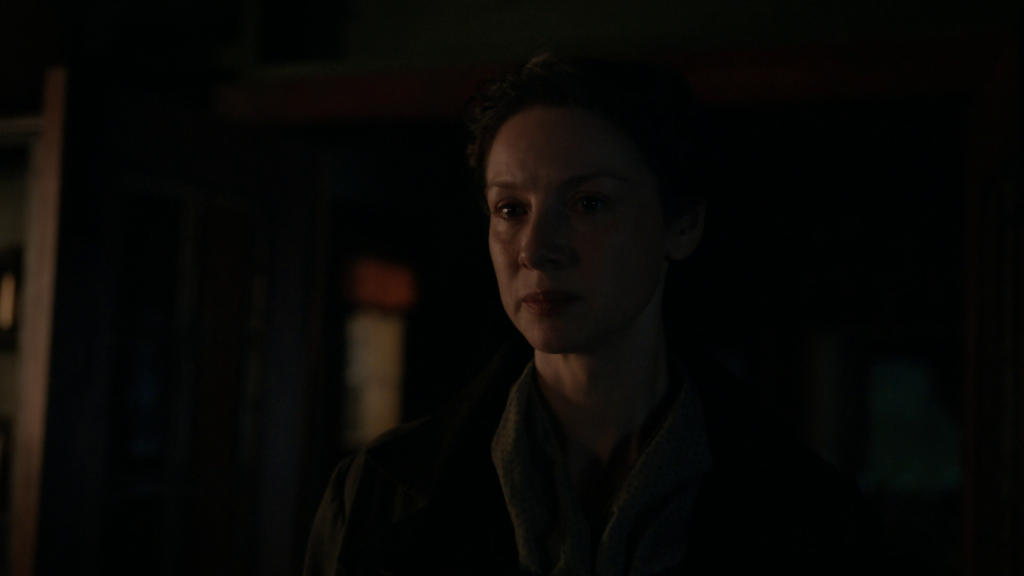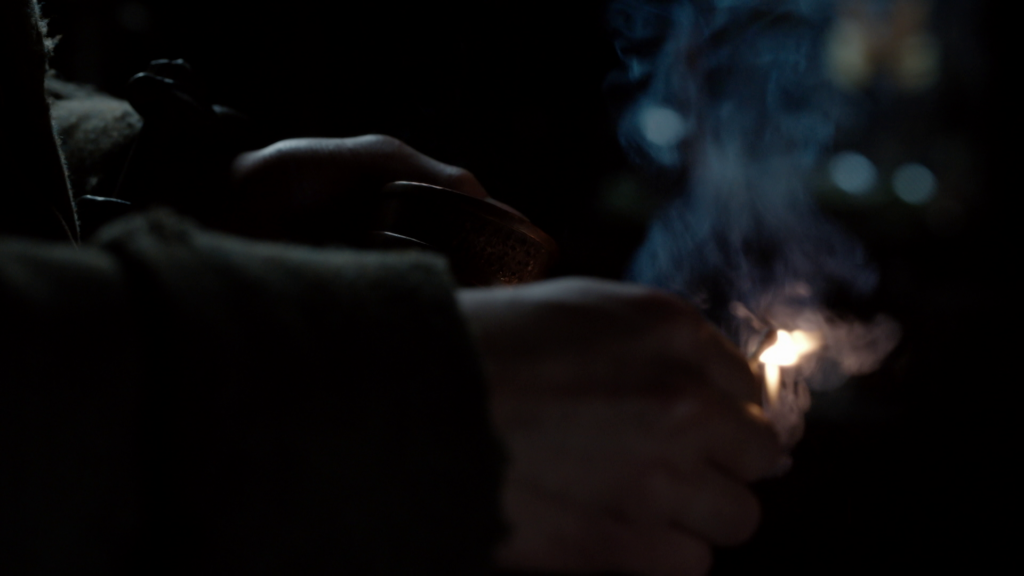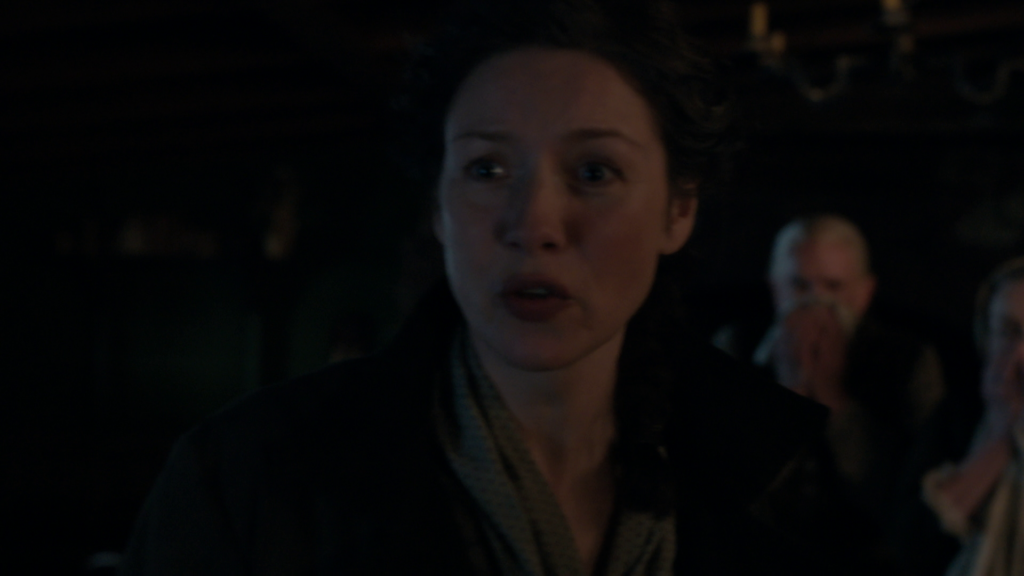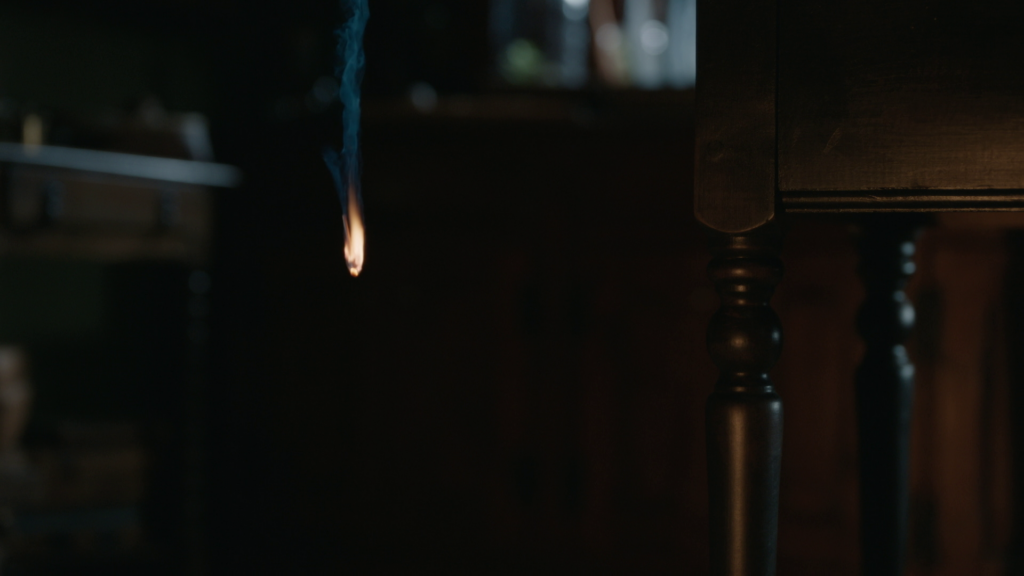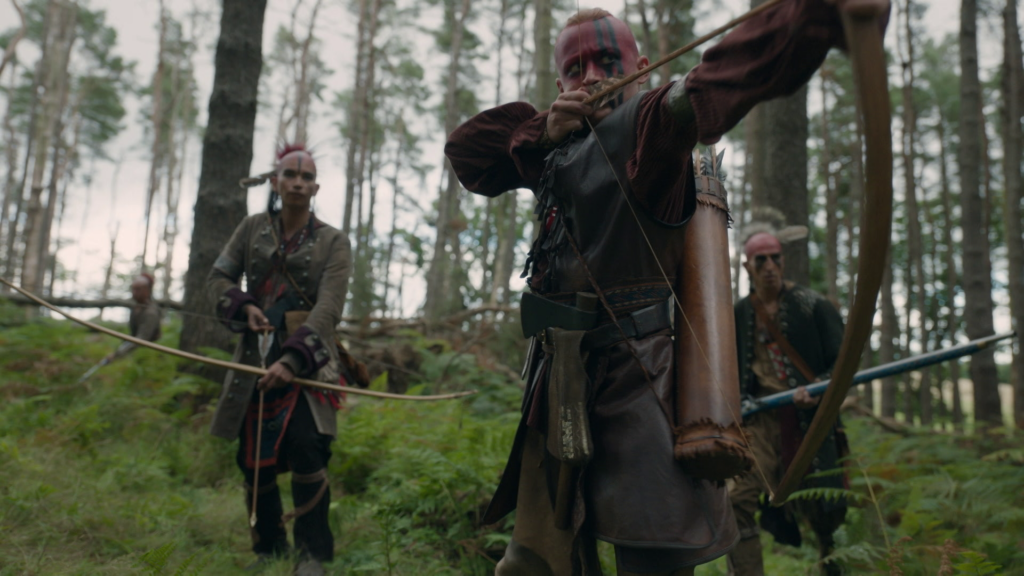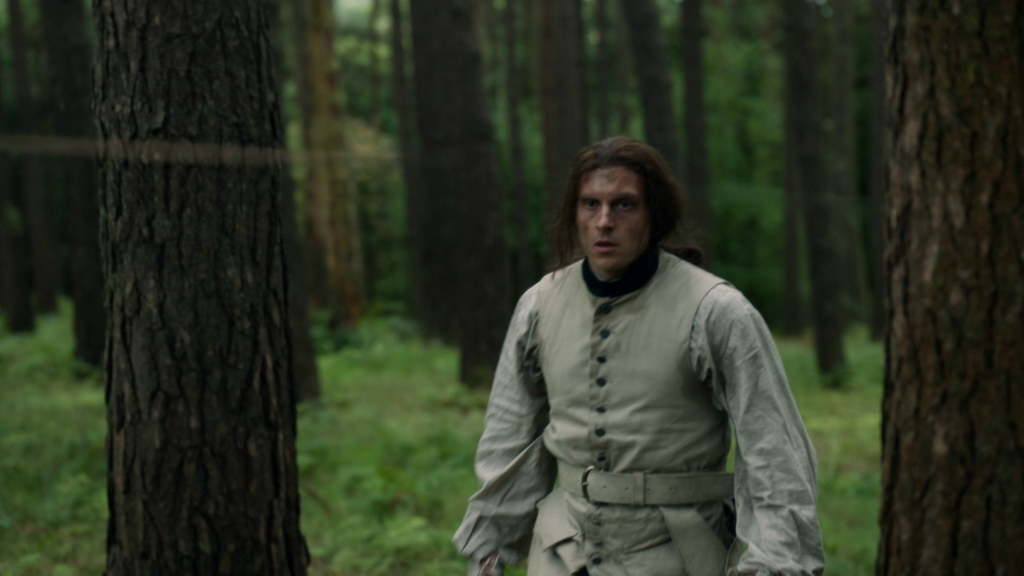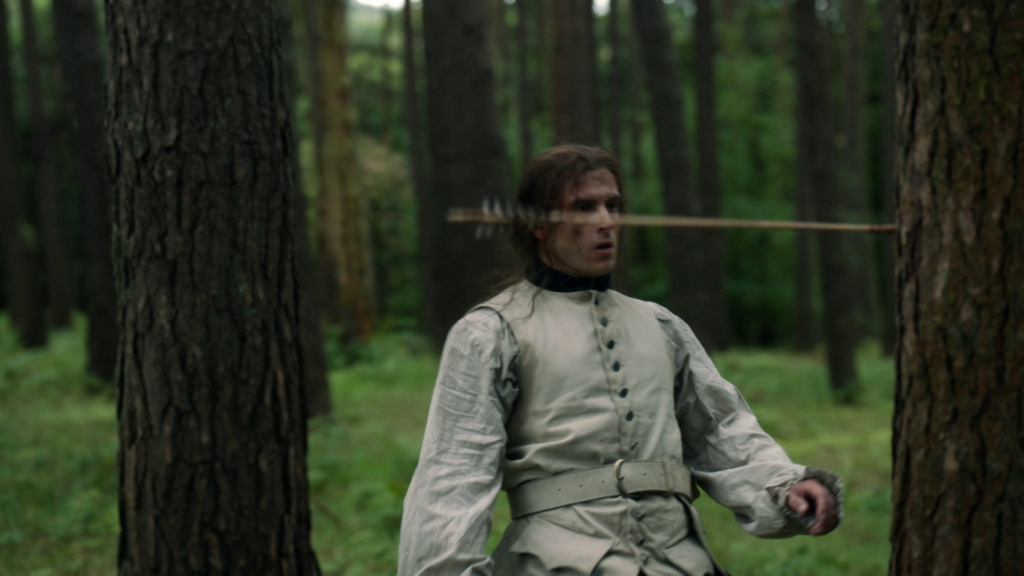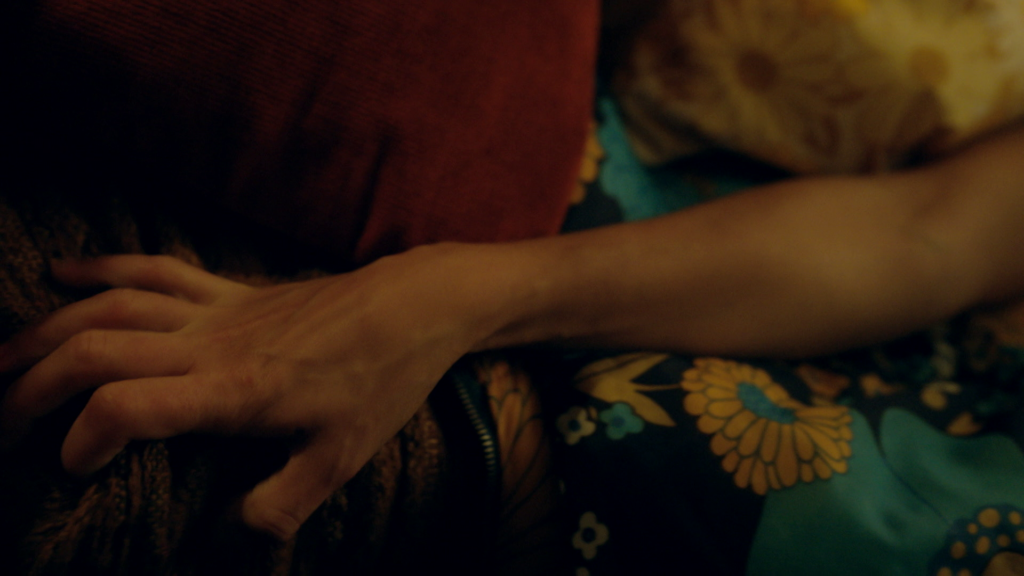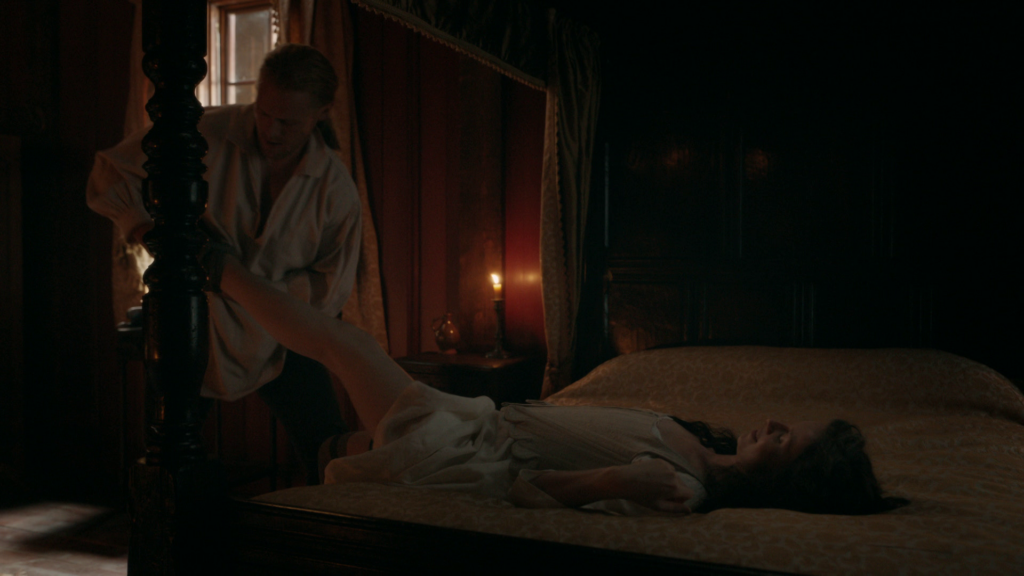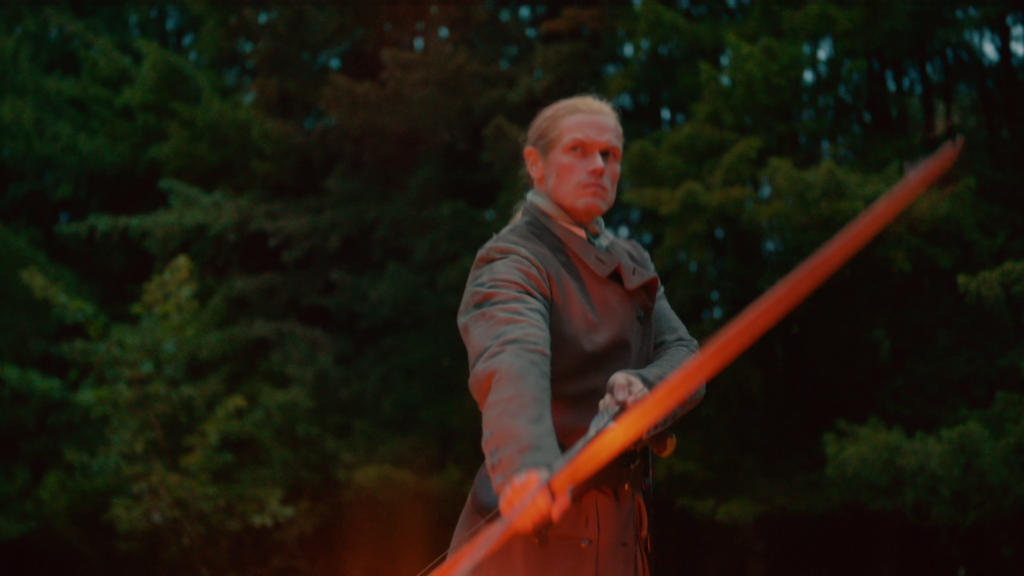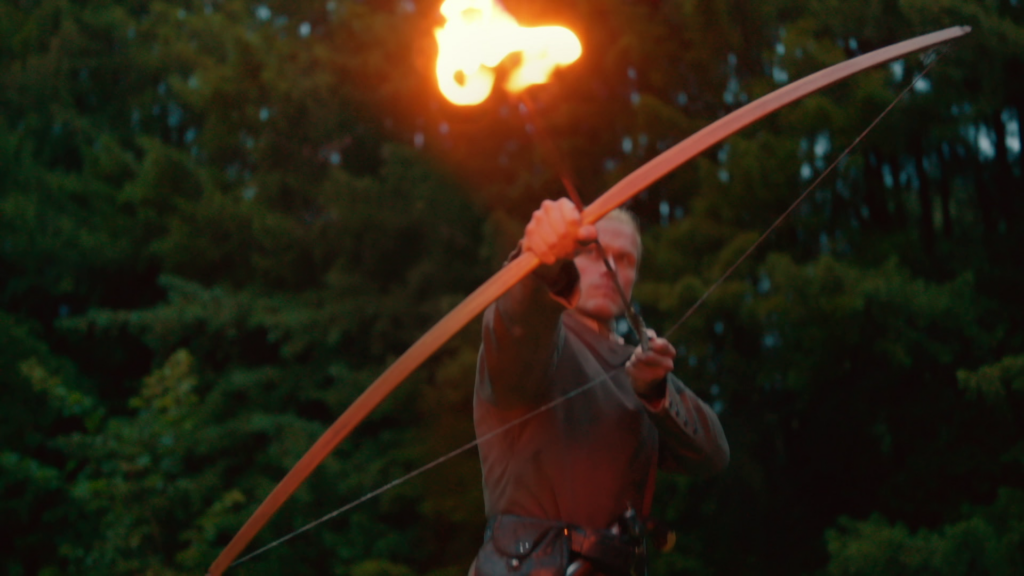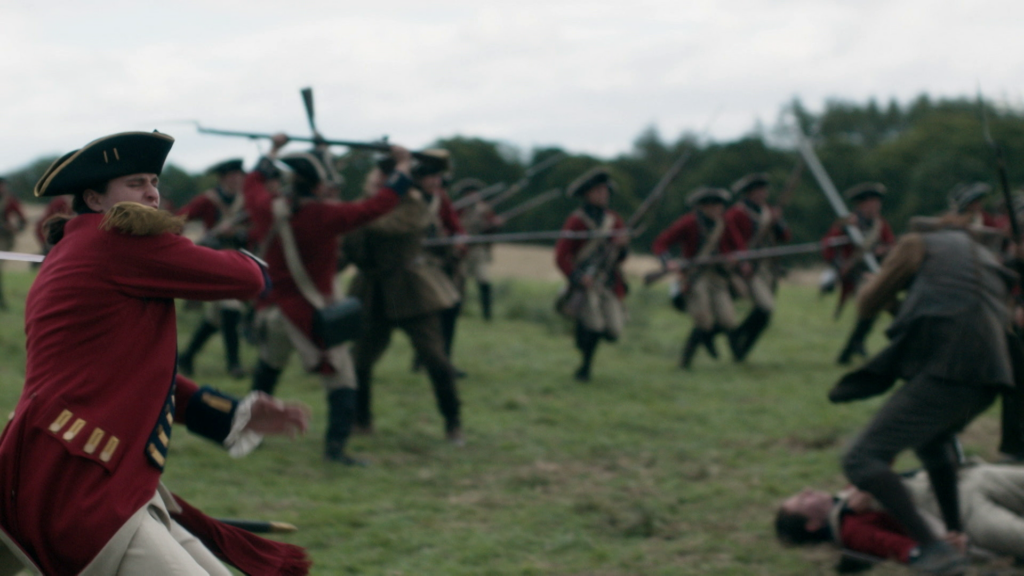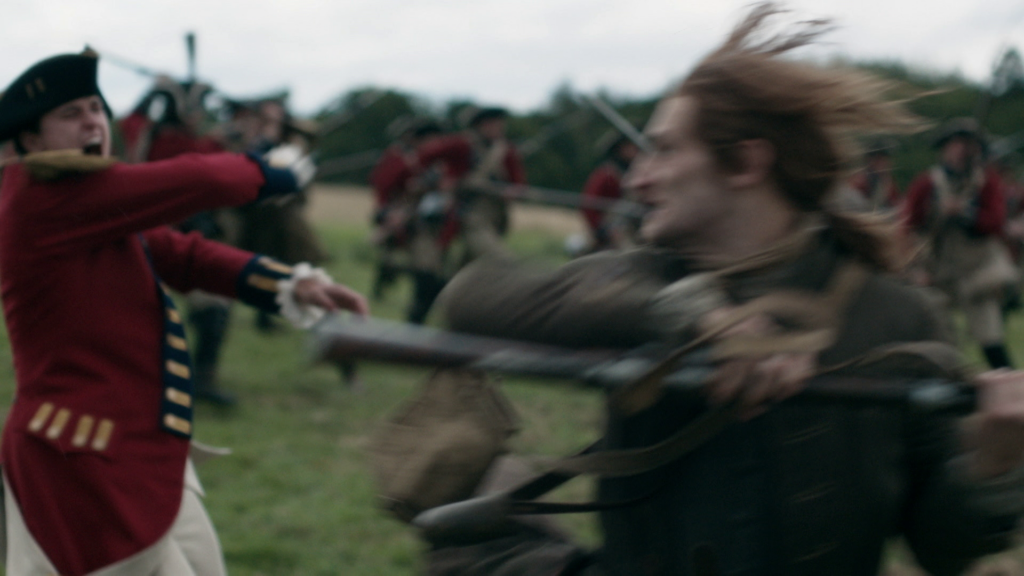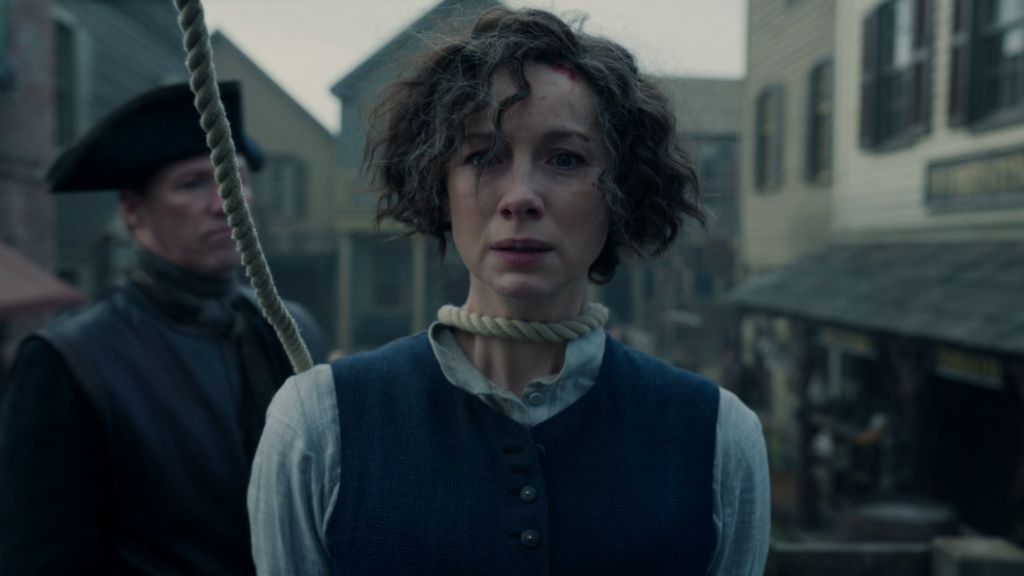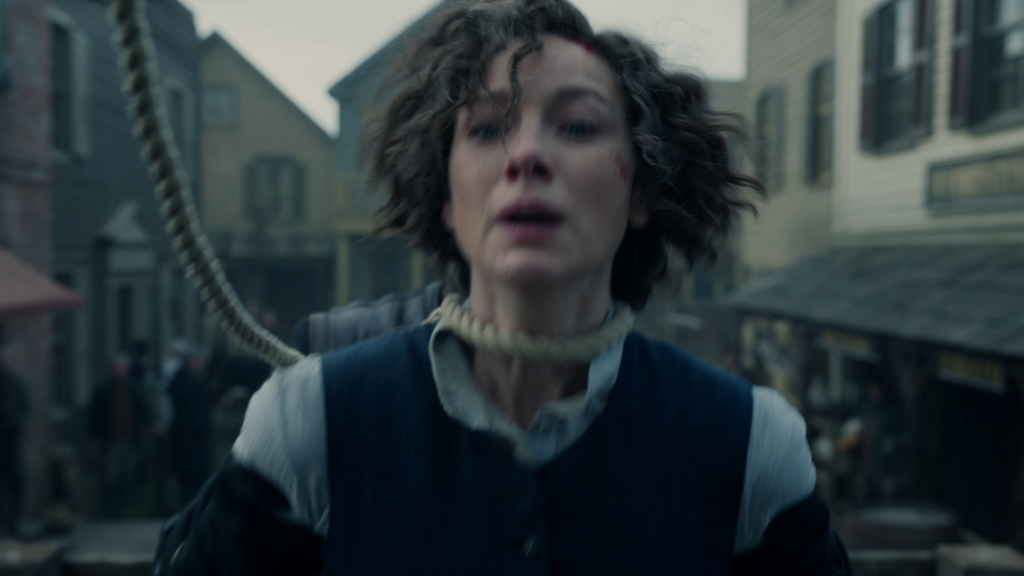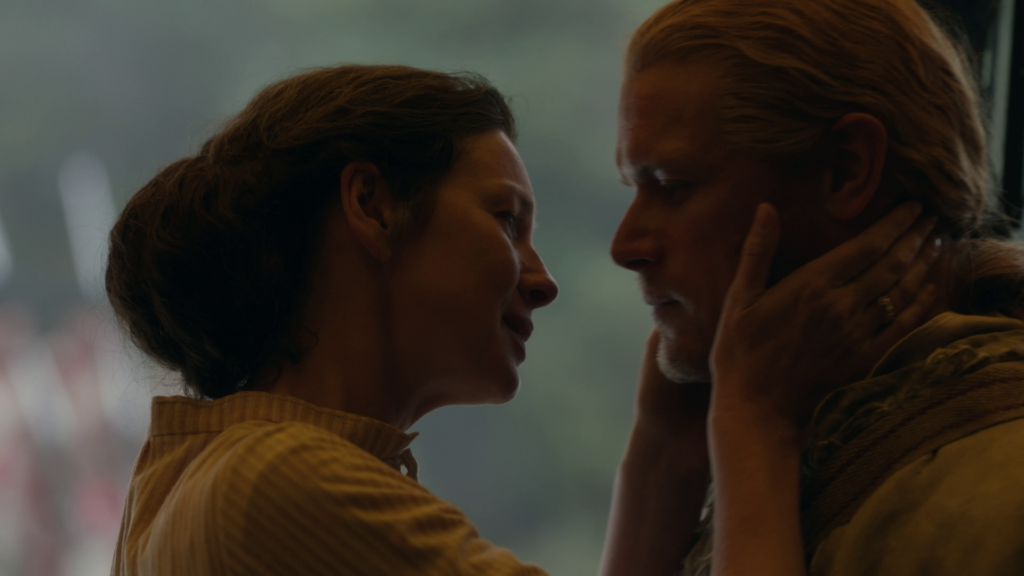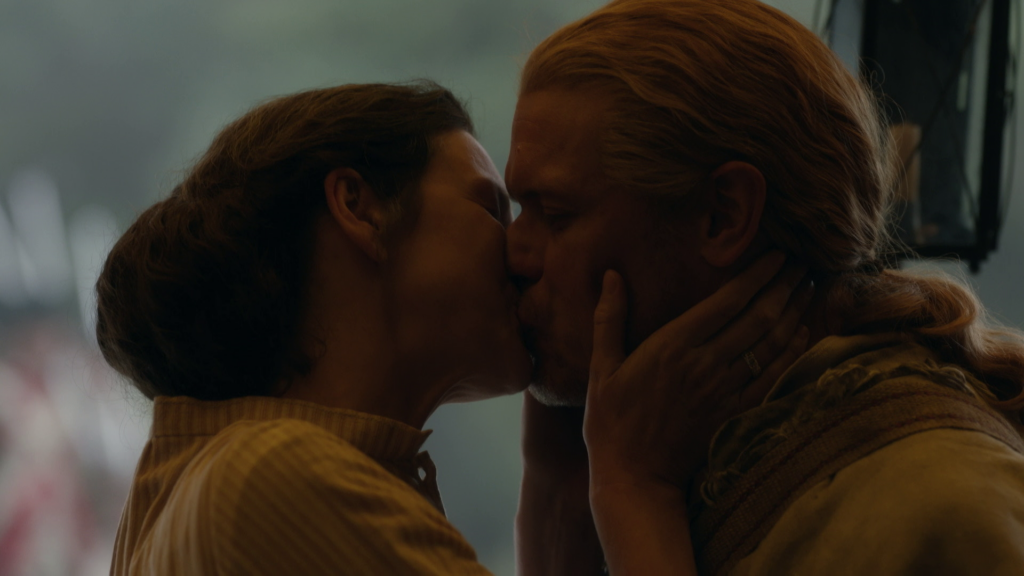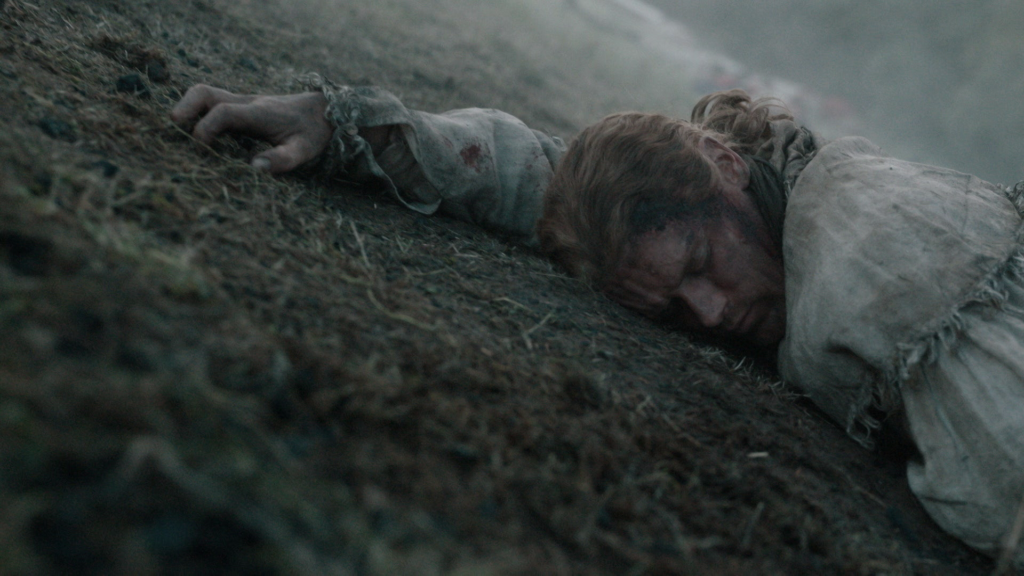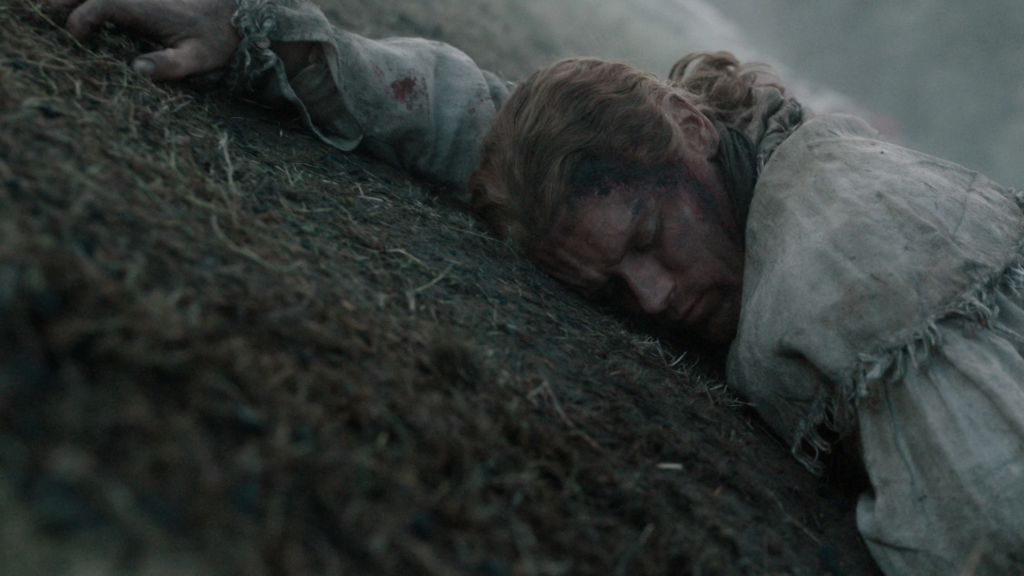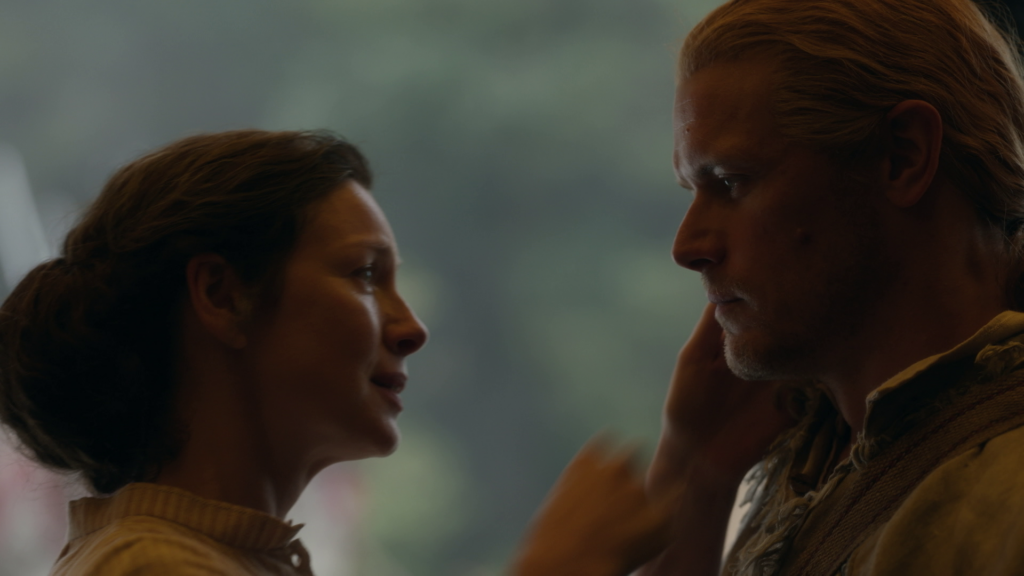 Source: Starz