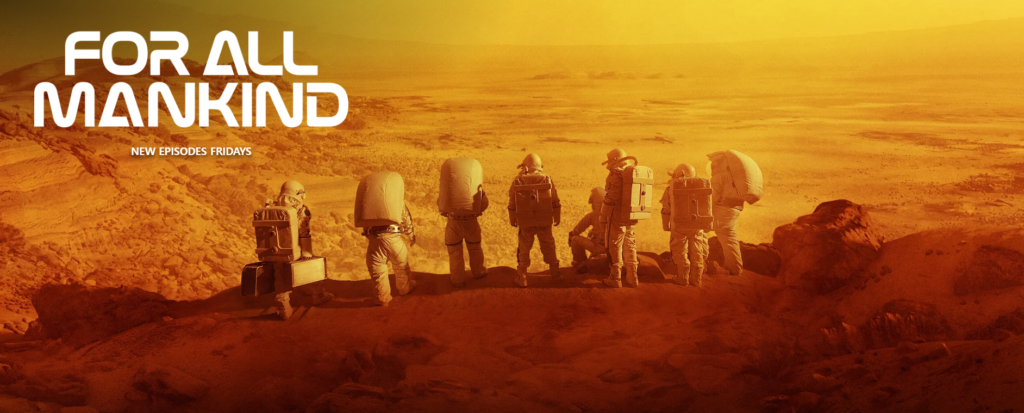 While there are no official Outlander panels at San Diego Comic-Con this year, save for the Outlandish Confabulation panel, Outlander executive producers Ronald D. Moore and Maril Davis will be in attendance for panels related to For All Mankind which streams on Apple TV+.
"The Alternate World of "For All Mankind" 
Creators and executive producers Ronald D. Moore, Matt Wolpert and Ben Nedivi are joined by executive producer Maril Davis and cast members Joel Kinnaman, Shantel VanSanten, Jodi Balfour, Sonya Walger, Krys Marshall, Cynthy Wu, Casey Johnson, Coral Peña and Wrenn Schmidt to discuss the propulsive third season of the critically acclaimed Apple TV+ alternate reality series."
This panel is on Friday, July 22, 2022 at 2:45 PM in Ballroom 20.
"Storytellers of Apple TV+ 
Creator and executive producer Ronald D. Moore of "For All Mankind," executive producer Simon Kinberg of "Invasion," "See" executive producer and showrunner Jonathan Tropper and creator and executive producer of "Mythic Quest," Megan Ganz will discuss creating the unique worlds of their series and share exclusive sneak peeks of upcoming episodes. David S. Goyer will also join from the set of "Foundation" with a special sneak peek at the upcoming second season."
This panel is on Saturday, July 23, 2022 at 12:30 PM in Room 6A (the room the first Outlander panel was held in).
Source: SDCC, Apple TV+