**This is not a spoiler-free review of this episode. This review is also from a non-reader, and any comments revealing spoilers from the books will be deleted.**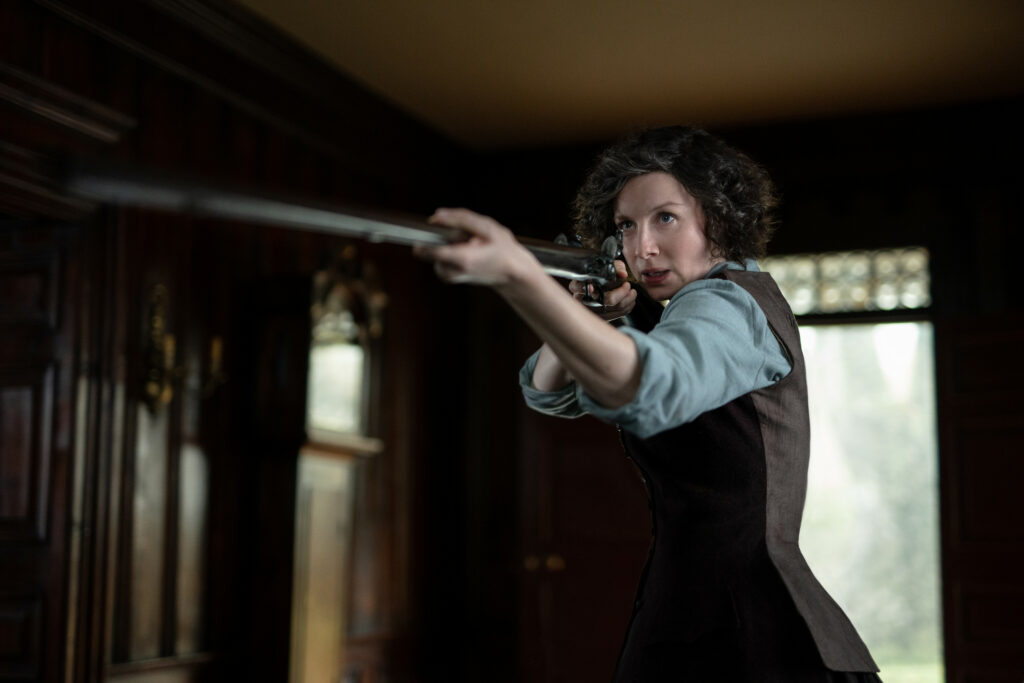 Everything is Pain, Part II
Episode 608: "I Am Not Alone"
Written by Luke Schelhaas, Directed by Jamie Payne
Claire (Caitriona Balfe) and Jamie (Sam Heughan) just can't have a peaceful day at the Ridge, can they? (That's what y'all get for being the MAIN CHARACTERS IN A COMPELLING STORY).
But I digress. Richard Brown and his stupid committee of safety have arrived at the Ridge to arrest Claire for the murder of one not-so-marshmallow-like Malva Christie (Jessica Reynolds). Naturally, Jamie is like: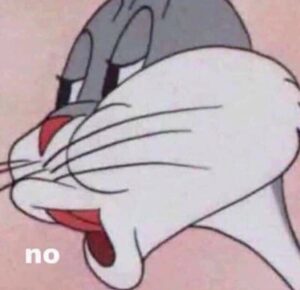 No means NO. 
Instead of surrendering, Claire chooses violence, and I LOVE IT. I love that she doesn't sit around waiting for Jamie to save her. She grabs a rifle and encounters one of Richard Brown's men, and he makes the terrible error of asking Claire to give up.
She shoots him instead.
The way Brown's lackey says, "You shot me!" is downright hilarious. Things escalate into an all-out shooting match after Claire doesn't throw away her shot. It is downright insulting that Brown and his men just thought they could take Claire away from her own home without any evidence of her committing the murder.
Dear Bill of Rights, I'm so sorry I've taken you for granted all of my life. 
Sadly, Claire doesn't have the gift of legal protection. Jamie realizes that the idiots outside will likely try to smoke them out of their home if they don't surrender.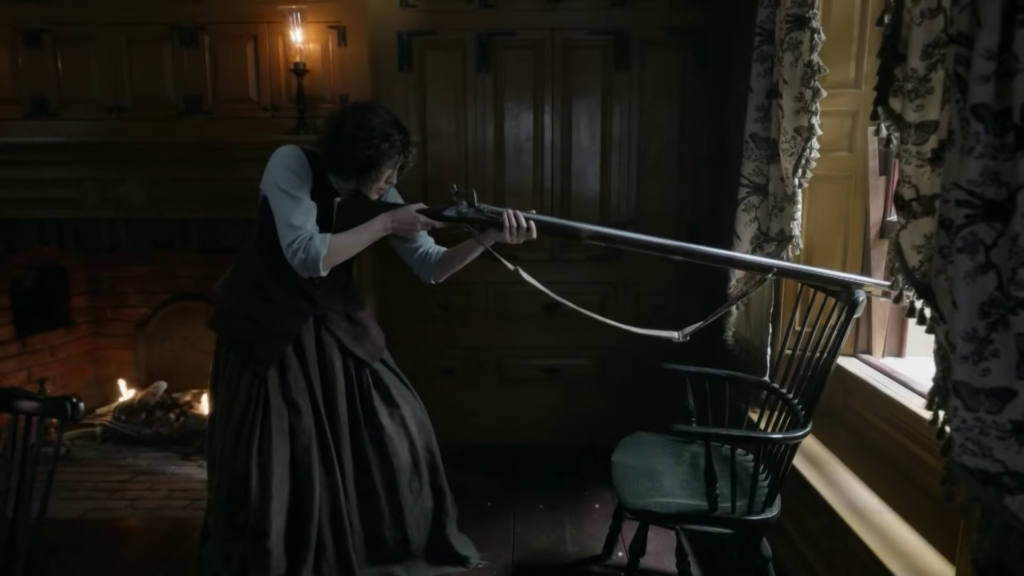 Bow down to the QUEEN OF THE RIDGE or be SHOT, ye morons. 
The most surprising part of this episode was Tom Christie (Mark Lewis Jones). I know I've been hard on him this whole season, so color me shocked when he stood up for Claire in this episode. I still don't think he killed Malva, but maybe he found out who did? Perhaps he feels guilty trying to protect the person in question and thus becomes determined to keep Claire out of danger?
Perhaps Tom's religious devotion will turn out to be Claire's salvation in all of this mess? Kudos to Mark Lewis Jones for playing Tom with the emotional complexity of an onion with many layers (seriously, did anyone else immediately think of Shrek when the title of Fergus's newspaper, The New Bern Onion, was revealed? Just me?)
Jamie's loyal men arrive during Jamie and Claire's standoff with the Committee of Safety. Although they're ready to aid their Mac Dubh any way they can, Jamie doesn't want any more bloodshed. Tom suggests that they all leave in the morning so Jamie and Claire can rest at least one more night in their home.
And boy, do they have one good romp. The intimacy of that scene between Jamie and Claire once again made me feel like I was intruding on something entirely private, so I turned my thoughts to the other question at hand….
WHY IS TOM CHRISTIE BEING KIND?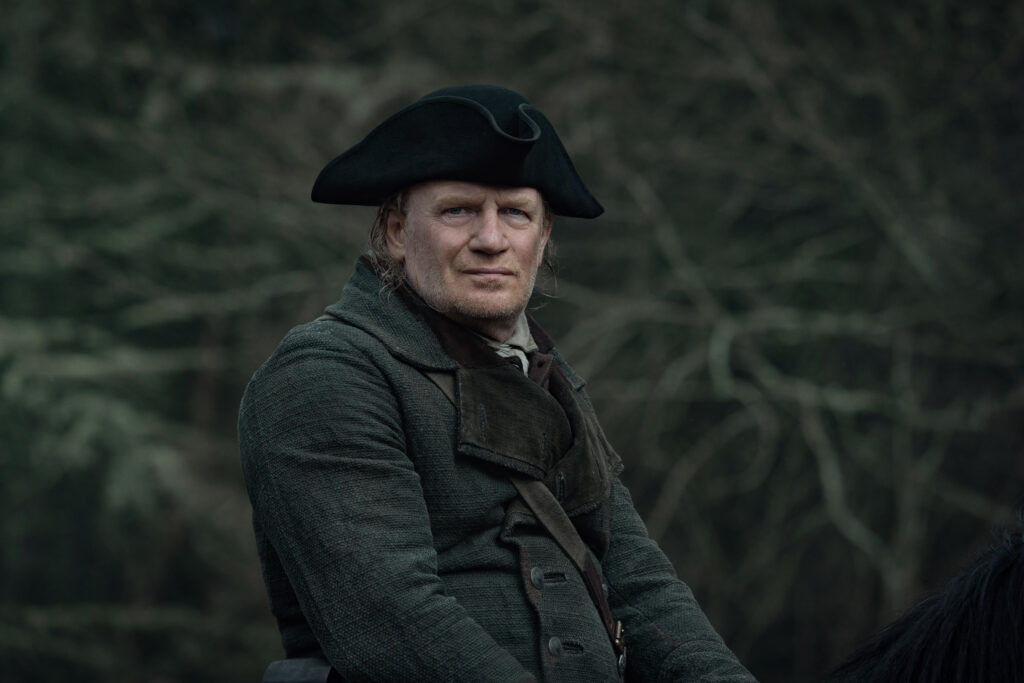 What's your DEAL?
Claire can't turn off her inner doctor. She wonders if she should tend to the Committee of Safety's wounds. Meanwhile, Richard is having trouble finding a judge to hear the case.
I made sure the whole town knew your wife was guilty.
Yeah. There's no way Claire is getting a fair trial with this asshole. As they continue traveling, Claire and Jamie are assaulted by townspeople, clearly demonstrating that Richard Brown's "CLAIRE IS A MURDERER" smear campaign is working.
Meanwhile, Brianna (Sophie Skelton) and Roger (Richard Rankin) just HAPPEN to be MILES away when CLAIRE AND JAMIE are going through HELL. GOOD TIMING.
Brianna's "Are we there yet?" quip was adorable, though. She realizes that Jemmy got lice from other kids on the Ridge (because kids will be kids, no matter what century), so she cuts his hair.
AND WHEN I SAY I DIDN'T EXPECT WHAT HAPPENED NEXT?
It turns out Jemmy IS Roger's son!
!!!!!!!!!!!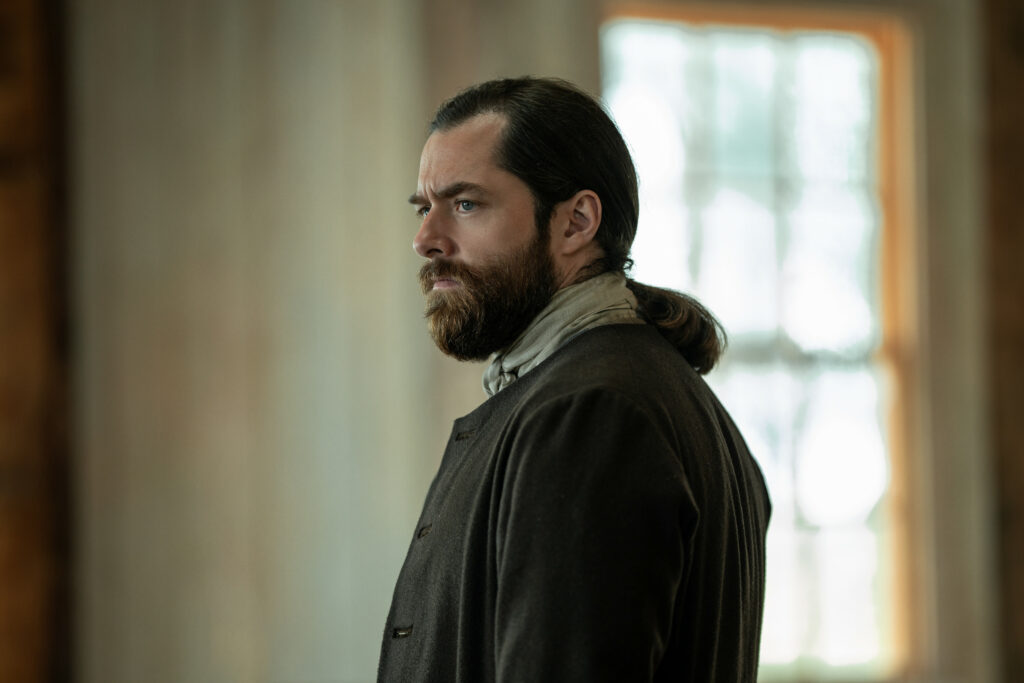 You ARE the father!
It turns out Jemmy has a birthmark on his head that's hereditary. Guess who else has it?
ROGER.
THE LOOK ON BRIANNA'S FACE WHEN SHE REALIZED. There were tears of joy welling in her eyes. This season has been quite dark, so this genuinely happy moment was sorely needed. You could almost feel the burdens of the past lifted from Brianna's shoulders.
Things aren't going so smoothly for Claire and Jamie…and Richard Brown's men. One of them falls dead from his horse, and Richard becomes the worst boss ever by saying, "Well, keep on riding!"
(Wait, was the dead guy the same guy Claire shot earlier? AWKWARD.)
Jamie finds Ian (John Bell) tailing them one night. He advises him to keep close, but the next day Jamie is forcibly separated from Claire. Richard admits to Claire that his brother was a huge a**hole, but he thought she was a bigger a**hole for committing murder.
Now the only protection Claire has left is Tom at this point. He's enraged over what happened to Jamie, but he's still making no effort to try to free Claire himself. I'm enraged because I still can't read Tom's real intentions…until Claire is led to a jail cell for the night.
Tom reassures her in his Tom Christie way that Jamie is alive, and he wouldn't want his death, or Claire's, on his conscience. He tells Claire to trust in God.
WHAT DOES TOM KNOW??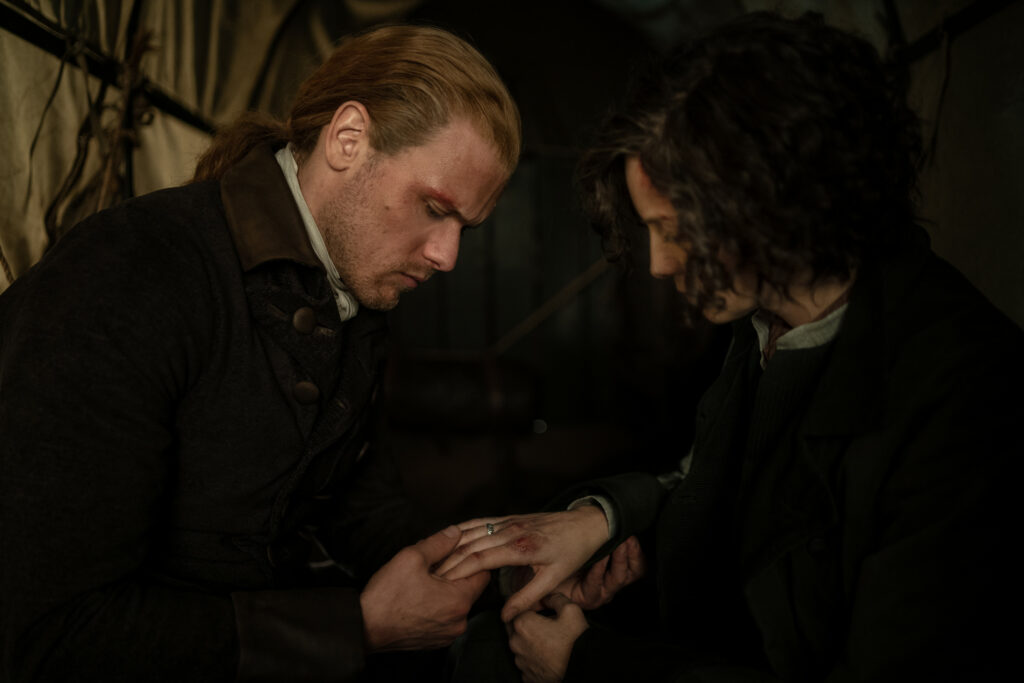 *Jamie voice* Dinna fash Sassenach, Season 7 is confirmed
I never thought I'd be glad Jamie wasn't going back to Scotland, and yet here I am. Some of Richard's men have tied Jamie up and declare they're sending him back to Scotland, where he belongs.
And Ian also goes: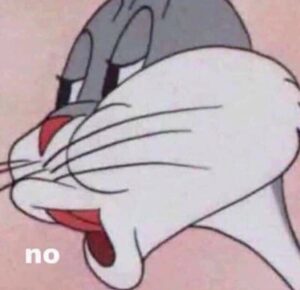 Tell people no with a bow and arrow, Ian style!
I am a firm believer in karma, and this scene proves that Jamie's dedication to helping others has paid off. The last of Brown's men points a gun at Jamie's head, and Jamie advises his allies not to shoot because the man knows where Claire is.
"So do we, uncle!"
GOD BLESS YOU, IAN.
Chief Bird (Glen Gould) shoots the last man standing before he can react. He tells Jamie, "I told you I'd fight with you, Bear Killer." AND THEN THE EPISODE JUST
ENDS?
RIGHT THERE?
HOW DARE YOU, OUTLANDER!!! THERE ARE STILL SO MANY UNANSWERED QUESTIONS??
WHO KILLED MALVA? HOW WILL CLAIRE GET OUT OF THIS CONUNDRUM? WILL JAMIE FIND HER? WHAT'S UP WITH TOM ACTING LIKE A STOIC MARSHMALLOW? DOES IT RUN IN THE CHRISTIE FAMILY?
Favorite moment: Brianna, finally realizing Jemmy is Roger's biological son.
Worst Character So Far: THE OUTLANDER PRODUCTION TEAM FOR ENDING ON A CLIFFHANGER.
Honorable Mention for Assholery: Richard Brown.
It's been another season of fun, Outlander fans. I honestly have no clue what will happen next, and I love that.
With that, the Show-only Sassenach is signing off on Season 6….but she's still mad that so many questions were left UNANSWERED!!!! 
Until next time Outlander fans!
(BUT SERIOUSLY, WHO KILLED HER?)