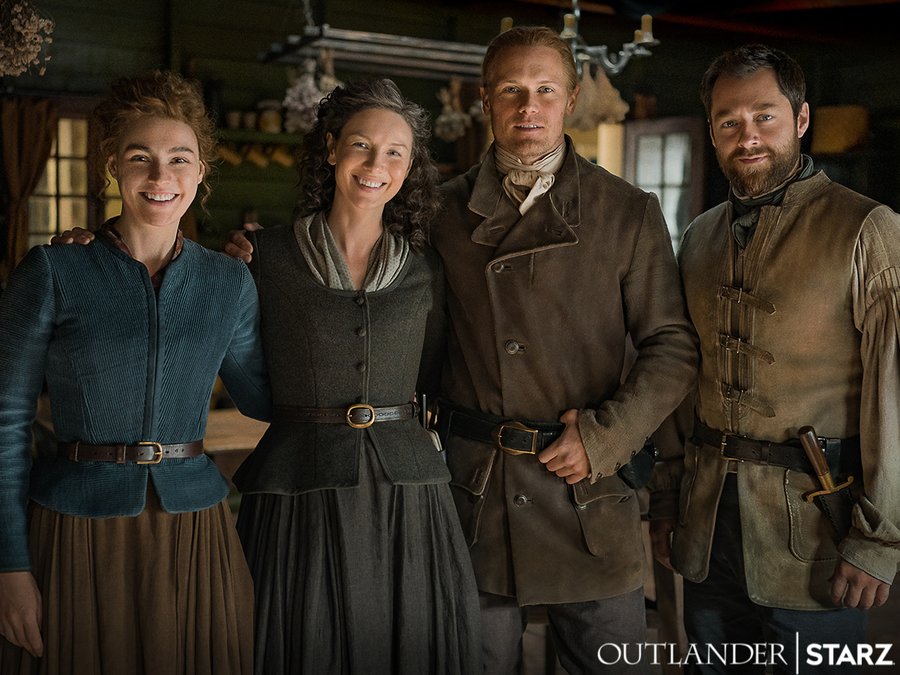 Today, Starz announced that season seven of Outlander began filming and shared a photo of Sam Heughan, Caitriona Balfe, Sophie Skelton, and Richard Rankin on set.
Season seven will be sixteen episodes, and if I recall correctly, some of A Breath of Snow and Ashes will carry over to season seven as well as proceeding to An Echo in the Bone.
I asked executive producer Maril Davis at New York Comic Con in October 2021 how long she thought they would be filming season seven, and she said a year.  The last time the show took on sixteen episodes was the first season.  Back then (again, if I recall correctly), they underestimated the time it would take to film and then do post-production on season one, so the season was split into two airing months apart from each other.  Season one was also starting from scratch in terms of costumes, sets, etc.
Just a couple of quick comments from the photos:  Richard Rankin has short hair.  He cut it after filming finished on season six, but who knows if this will be a new look for Roger or if they will put him in a wig (yes, I have read the books).  Also, Sophie isn't wearing a baby bump under her costume.  Brianna's second pregnancy was revealed in this week's episode.  Is the child already born in season seven, are we doing a time jump, or was this a later episode in the season?  There are so many possibilities!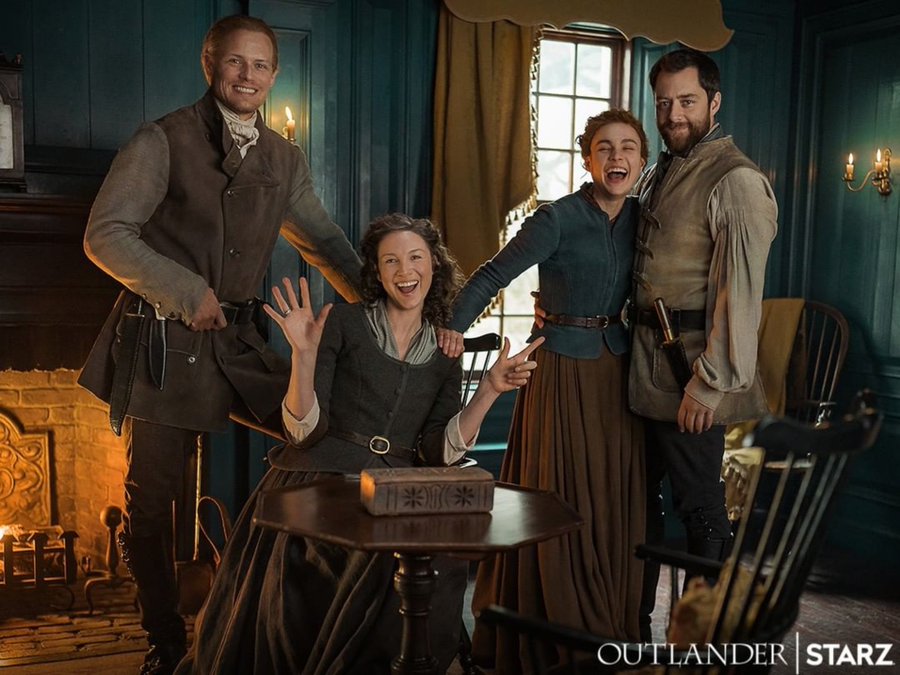 The cast and crew are back at it – #Outlander Season 7 is in production! pic.twitter.com/iE6RX0lKhh

— Outlander (@Outlander_STARZ) April 6, 2022
https://twitter.com/SamHeughan/status/1511821064187396105?s=20&t=4Sgs314wPBU0cqB1osAk1A
Source: Starz