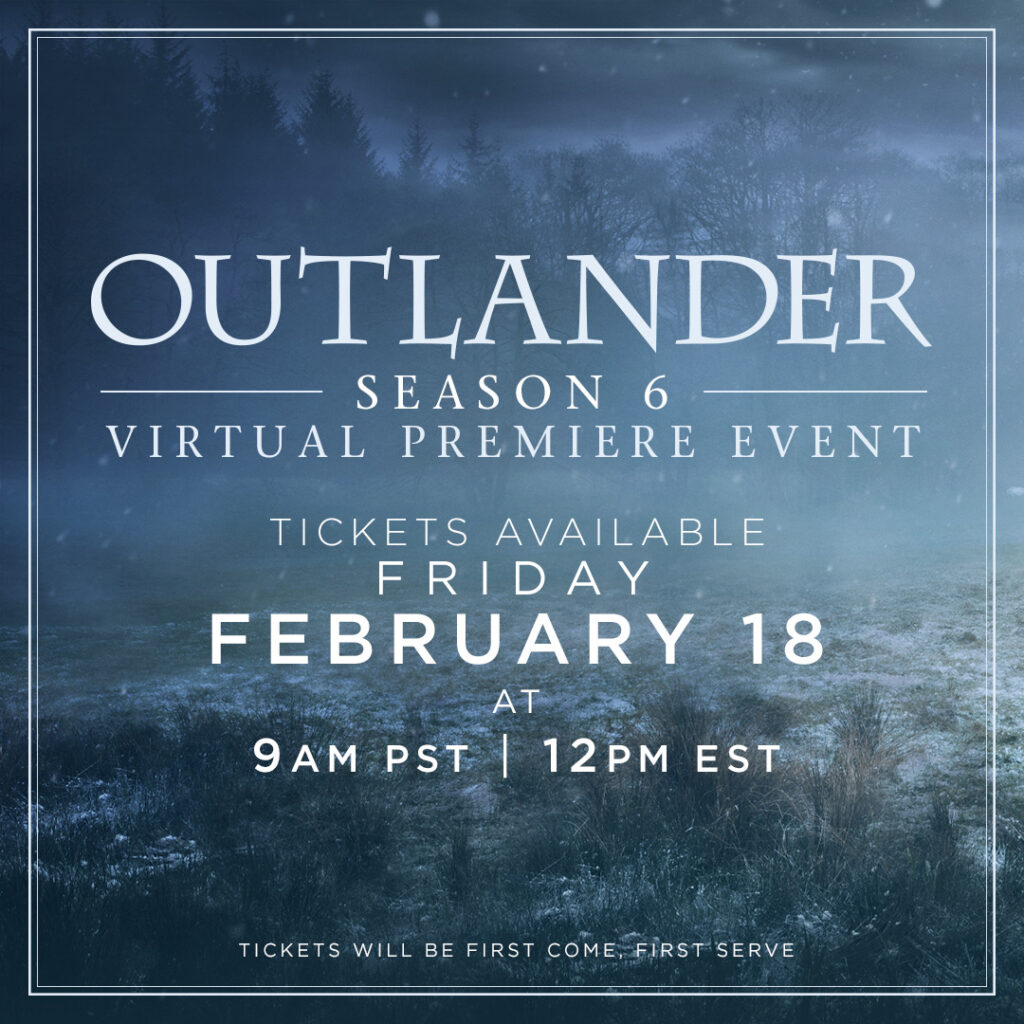 Starz announced today that both fans in the UK and in the US are able to try and grab virtual tickets to the Outlander season six premiere.  The tickets will include a screening of the first episode of season six as well as red carpet coverage and the post-screening Q & A.  This premiere is the same London premiere that was previously announced, so some of you may have snagged tickets to be there in person.
The event takes place on February 24, 2022, and please keep in mind that the premiere is at night in London, which means it is during the day for those in US.  If you have a previous commitment or have to work, please don't take a ticket away from those fans who can attend.
The red carpet will be streaming worldwide, but the screening and Q & A will not be streamed.  The Q & A will be shared at a later date.
Tickets are available at 9 AM PST at https://outlander.ecreg.uk/virtual/general/home.asp.
For questions about the event, please see this Twitter thread for answers. Good luck to all!
Hi #Outlander fans — here to answer your questions about the virtual event! See the thread below. https://t.co/irKduAk1Wh

— Outlander (@Outlander_STARZ) February 17, 2022
Source: Starz on Twitter