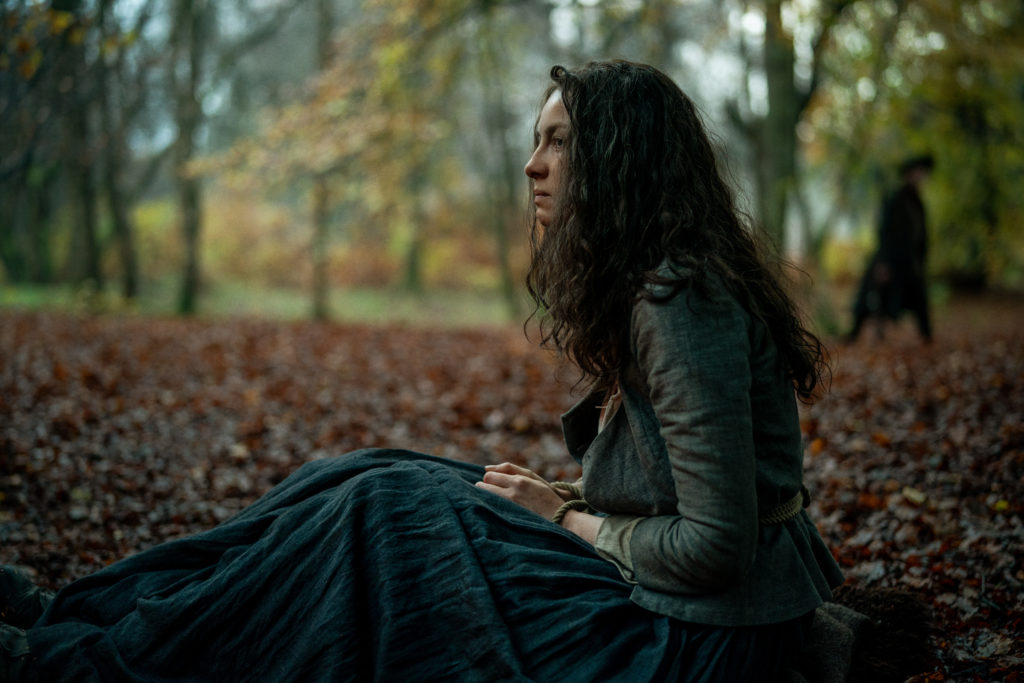 Caitriona Balfe did a Q and A with Elle Magazine where she touched on Claire's journey from season five to season six.
Outlander season 5 ended on a very traumatic note for Claire, and it sounds like things aren't necessarily going to get easier. What can we expect from season 6?

The events of the end of season 5 have really destabilized Claire in a way that we've never seen before. I think Claire has always been able to compartmentalize things and move on, with that very 1940s can-do attitude. She packs things up in a little box, she parks it, and she gets on with the rest of her life. And we see that she's unable to use that coping mechanism, to get through this particular incident. So it's really lovely to actually finally unpick her in a way, and find her core vulnerabilities. I think it's the only way she can properly heal, because she has to find a new way of coping. She has to find a new way through. There's really great stuff for Claire this season. We've got some great directors back, and I think we're playing around again with the style of the show, so that's really exciting.
To read the rest of her interview with Elle, head over to their site.
Source: Elle