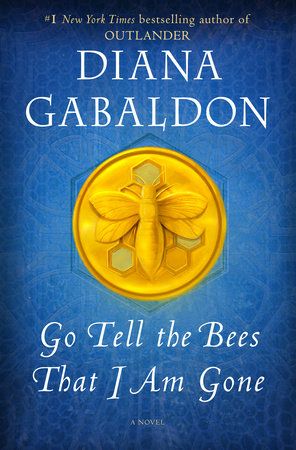 Happy BEES week to all the Outlander readers who have waited since finishing Written in My Own Heart's Blood, which was published on June 10, 2014.  The ninth Outlander novel, Go Tell the Bees That I Am Gone, releases on November 23, 2021 (this Tuesday).  I know the majority of readers have already pre-ordered their copy or are one of the few that have already received theirs from stores (lucky ducks).
If you are still looking to purchase a copy, we will always suggest The Poisoned Pen, which is Diana Gabaldon's local bookstore.  You can also purchase a signed copy from them.  Of course, please visit your local bookstore, but if you don't have one, Barnes & Noble and Amazon have copies available.
In celebration of the publication, Diana Gabaldon and Random House are holding an online event to discuss the novel.  Last week, it was announced that Sam Heughan (Jamie in the Outlander TV series) and Maril Davis (executive producer of Outlander) will also be joining in the fun.  Tickets are free to this event, but you can also upgrade your ticket to include a copy of BEES.  The event is this Monday, November 22, 2021 at 7 PM ET.  Click here to get your ticket via Event Brite.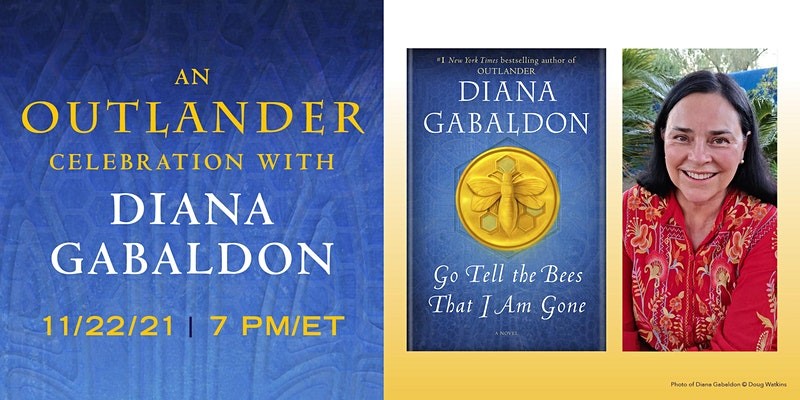 Sources linked in the post.