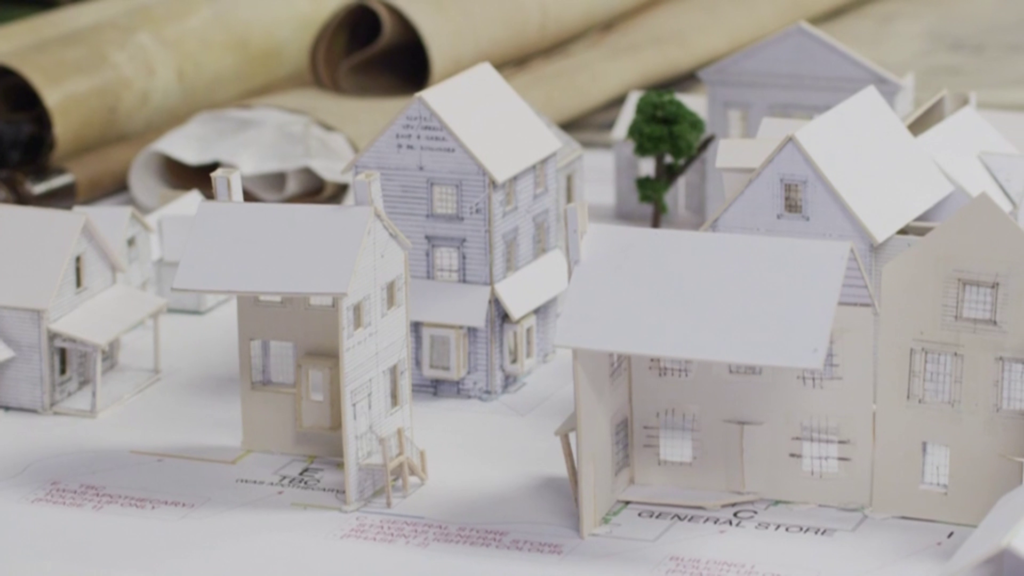 After production designer Jon Gary Steele announced that season five of Outlander would be his last, many Outlander fans were disappointed to hear the news.  Jon created many different iconic Outlander sets over those five seasons, and it is hard to imagine him not being a part of that world anymore.
In Matthew B. Roberts' new interview with Elle, Matt mentioned that the new production designer for season six is Mike Gunn.  In the new video kicking off season six production, we can already see that Mike Gunn and his crew have been busy creating new structures for Fraser's Ridge.
Mike Gunn is a production designer with experience working on films, television series, and commercials.  He worked on such films as Sand Castle, Eddie the Eagle, and Filth, and the television series White Lines, Strike Back, Shetland, and The Bletchley Circle, to name a few.
You can follow Mike Gunn on Twitter.
Welcome to the Outlander clan, Mike! (And if you are reading this, share a photo of yourself.  I commend you for not having any photos of your face online. )
Source: Elle, Mike Gunn, IMDb