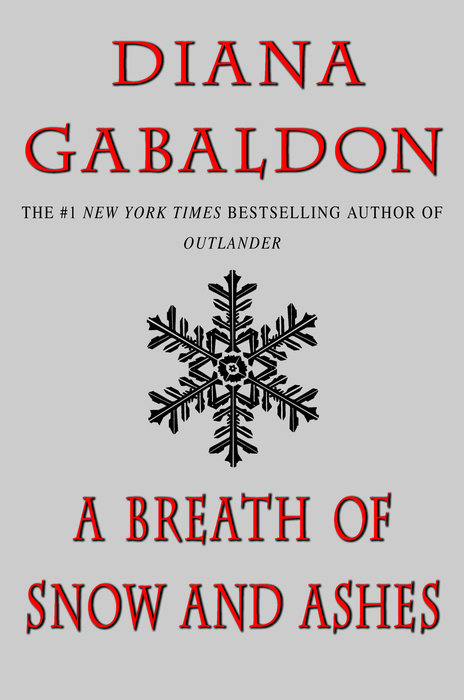 Ever since the pandemic started to hit hard in March 2020, it was pretty obvious that the imminent filming of season six of Outlander would be pushed back to sometime in the future.  Could anyone predict that December 2020 would come around and we are still in the thick of it?
There was a random casting notice from a website that said filming would begin in January 2021.  We never reported on that because nothing official from Sony Pictures Television or Starz ever corroborated the casting notice.
What we have been keeping track of are mentions in interviews and in social media of when filming might begin.  Below is what we have seen so far.  Filming may begin in January or will they wait until the spring in March/April to capitalize on the nicer weather?
John Bell (Ian) posted back in September 2020 about prepping to return to the role.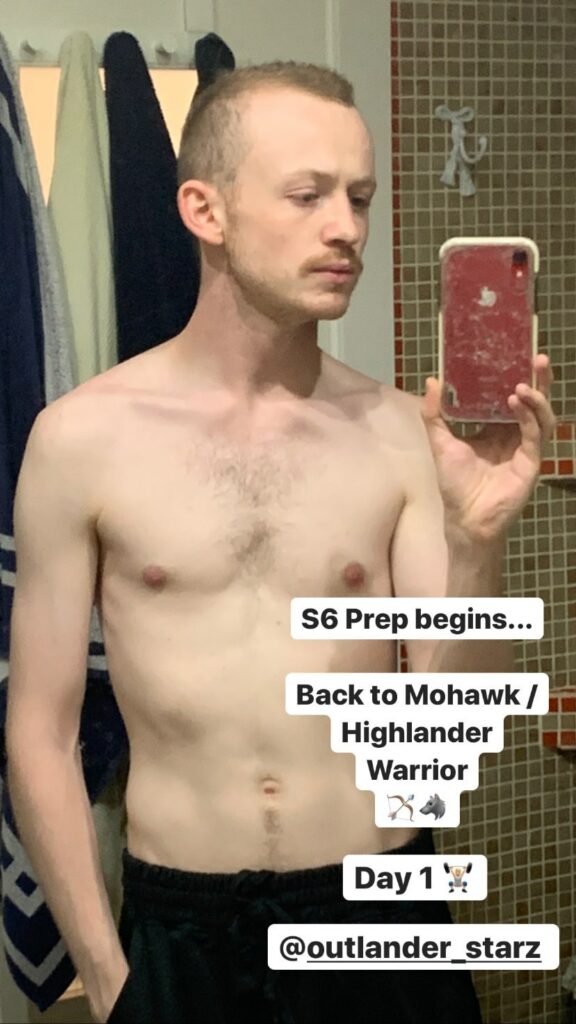 On December 8, he shared on Instagram some of his horseback riding training for the season.
He posted on December 11, 2020 that he was back in Glasgow.
One of the crew, Michael Carstensen, a steadicam operator, shared in October 2020 that he would be back for season six soon.
Diana Gabaldon has also shared some status updates.  The Facebook comment is from November.
https://twitter.com/Writer_DG/status/1303441961173516291?s=20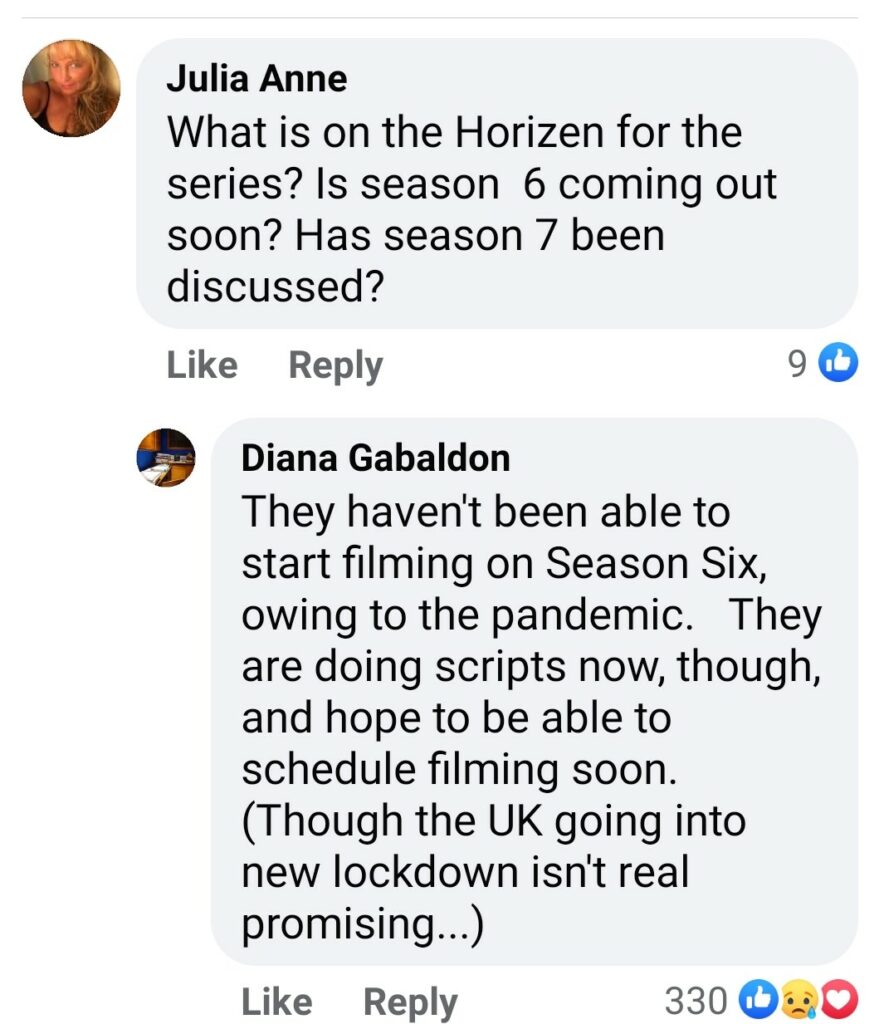 Sam Heughan has commented several times on the status of season six through interviews.  Here are some excerpts:
Back in May, he had this to say about season six to Elle:
What can we expect from season 6?

The honest answer is I don't know. I'm about halfway through the book so I'm getting there. I've read a couple of episodes. I'm excited to discuss further with the writers and other producers to see where the story takes us. It is all a bit obstructed at the moment, obviously, with the situation. But we're still working away. We've got great plans. Within the next month or so we should know more, firm up things including the schedule, the scripts, and storylines.

With the war coming, I assume we can expect more action sequences?

There is a war coming. We know that. I think we've always done really [well] with the action sequences. Certainly I think it's one of my stronger points in the show. It's nice when we get a bit of everything.

What's the first thing you're doing when you get back to set?

If I'm allowed, give everyone a big hug. There's so many people I miss, from my makeup artist to the camera team to the drivers and locations people. I'm really excited to see everyone, though we probably won't be allowed to hug for a little while. They are definitely my family. This break has been good for us to regroup in a way, but it'll be fun to see everyone and be back at the grind.'
He says this in an interview with Parade (this outlet reported on that casting notice being an official source so them referring to January as the start date is not from Sam):
Heughan is currently in London quarantining for his next film project, Text for You, which will film before Season 6 of Outlander goes back into production in January. And, happily for Outlander fans, despite film offerings coming in, Heughan seems to be content to go the distance with the series based on the novels by Diana Gabaldon.

"I hope we get to the end and I hope we finish it properly," he says. "We love the story."
If you find anything else, please let us know!  There is still no word on Outlander being picked up for the seventh season.
All sources linked in the post.