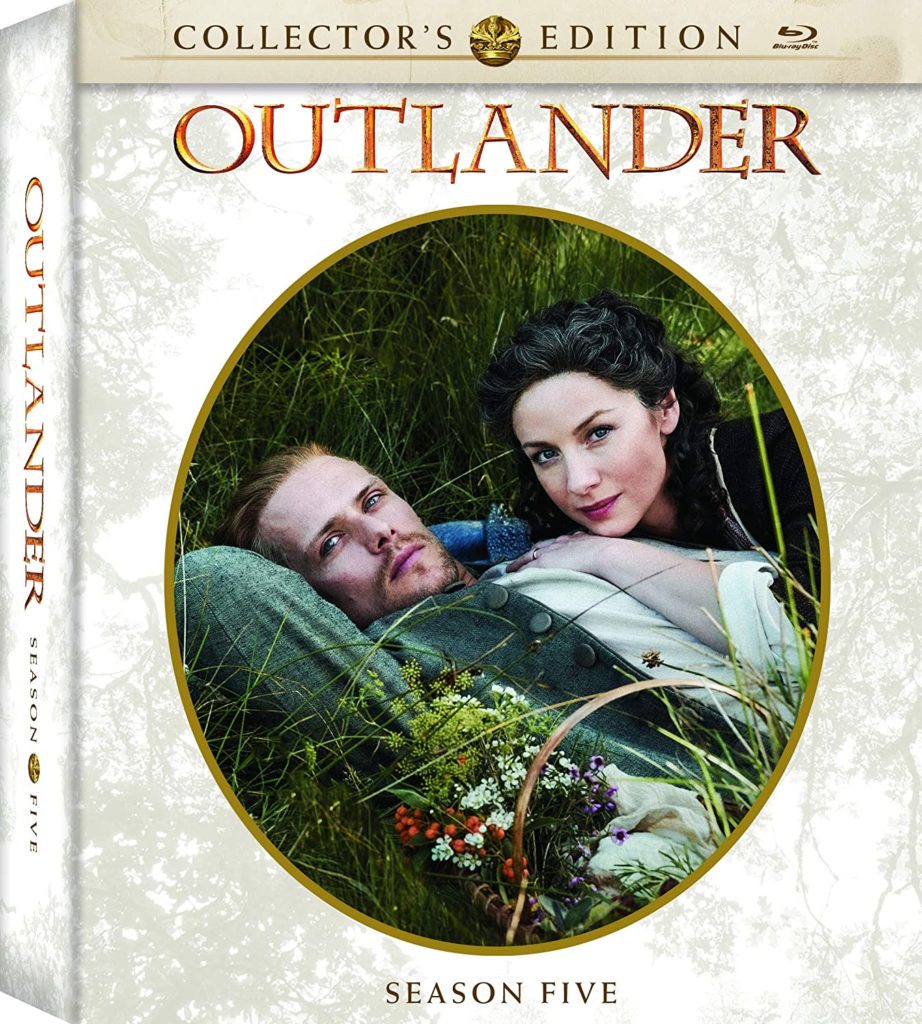 Season five of Outlander ended in May, and next month, you can purchase the Blu-ray and/or DVD versions of the season to watch whenever you want.  All physical versions of season five release on September 15, 2020.  The digital version releases one day earlier.
As always, there is a limited special edition that is available in the Blu-ray format.  What is included in this version includes:
Collectible packaging including a 28-page book featuring behind-the-scenes content

4 new "Outlander Untold" bonus scenes featuring fan-favorite characters

Season 5 Soundtrack

16 Deleted Scenes
Featurette: "The Heart of the Frasers"
Featurette: "Expanding the World: Sets & Costumes"
Writer and Producer Commentaries
an excerpt from Diana Gabaldon's upcoming ninth Outlander novel, Go Tell the Bees That I Am Gone
You can pre-order this version on Amazon.

The normal DVD and Blu-ray versions will have (the Limited Special Edition will also include these):
Four Never-Before-Seen "Outlander Untold" Bonus Scenes
Blooper Reel
Featurette: "Strength in Action: The Women of Outlander"
Featurette: "Through Fire & Hell: The Finale"
"Flowers of the Forest": Lyric Video
At Home with Adso
You can pre-order the DVD and standard Blu-ray versions on Amazon.
Sources: Amazon, Vital Thrills