**This is not a spoiler-free review of this episode. This review is also from a non-reader, and any comments revealing spoilers from the books will be deleted.**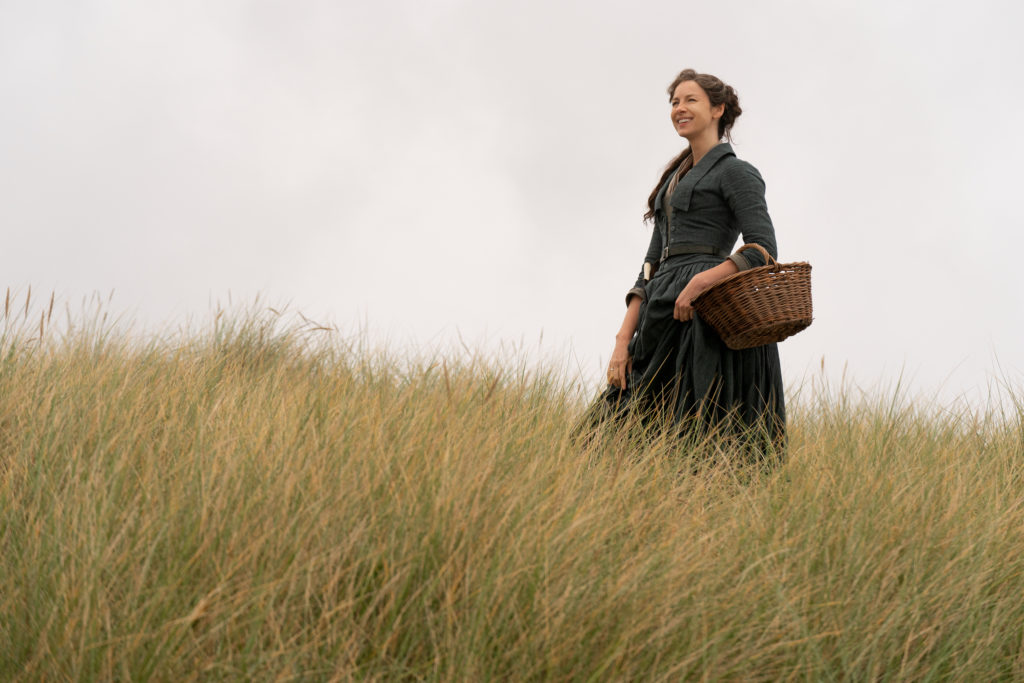 Episode 510:  "Mercy Shall Follow Me"
Written by Megan Ferrell Burke, Directed by Annie Griffin

IS IT STEPHEN BONNET KILLIN' TIME? 
PIPPIN FORBES STABBING HIS FELLOW HOBBITS IN THE BACK BY ACTING AS STEPHEN BONNET'S LAWYER. Okay, I'll stop the Lord of the Rings jokes.
Maybe.
Forbes (Billy Boyd) advises Bonnet (Ed Speleers) to lay low, and in typical pirate rapist fashion, Bonnet responds by saying he wants to lie under his favorite whore. Forbes says there are rumors that Bonnet is trading "commodities of a female nature." 
THEY'RE GETTING WITNESSES FROM THE TAVERN?? WHERE BRIANNA WAS RAPED???
"And young Jeremiah will be with his father." 
HE ALREADY IS, YOU HAPLESS BASTARD!
Forbes makes the mistake of asking for payment. Bonnet responds by telling him he'll get his twenty percent after he murders Jocasta and Duncan and inherits River Run. 
We finally see Brianna (Sophie Skelton) and the gang, and Brianna has a REALLY bad feeling about all of this. 
Same girl, same.  
Did Jamie (Sam Heughan) just slyly ask Claire to poison Wylie? Everyone's talking in double-speak in this episode, and it hasn't even been ten minutes! 
Oh. Okay. So not so young anymore Ian (John Bell) will act as "Alexander Malcolm" during the meeting with Bonnet. Jamie tells Claire (Caitriona Balfe) and Brianna to go back to the Ridge if he doesn't return with Ian to Wilmington in two days. In typical Claire fashion, she's like.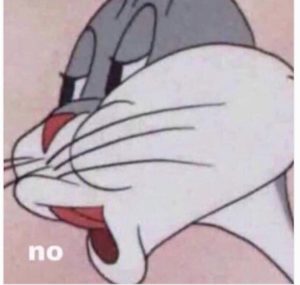 Claire and Brianna have an adorable mother-daughter day and shop for syringe parts. Who is watching them, though? 
Jamie, Roger (Richard Rankin), and Ian wait for Bonnet in a sketchy abandoned boathouse. 
Claire and Brianna stroll on the beach COMPLETELY OBLIVIOUS TO SOMEONE WATCHING THEM. 
Roger wants to be the one to kill Bonnet. "Brianna's your daughter, but she's my wife," Jamie tells Roger not to hesitate and to kill Bonnet the moment he gets the chance. They make an awkward pact to avenge each other. 
Brianna and Claire spot a whale, and it causes them to become reminiscent of their future past. It's fun to see these two having cute bonding moments, but I do realize it's an uneasy peace, the calm before the storm. 
Of course, Bonnet didn't show up to Roger, Ian, and Jamie's little rendezvous. HE IS WATCHING BRIANNA AND CLAIRE. The sailors that do show up grow irritated that the three men have wasted their time. A brawl breaks out, and it's hilarious watching Roger attempt to fight.
HOLY CRAP, CLAIRE RUNS INTO BONNET. Claire whips out a knife and stands her ground. Brianna draws a gun, and Bonnet threatens to slit Claire's throat. Claire punches Bonnet, and Bonnet knocks her out.
Claire wakes up, and Brianna is gone. 
Brianna wakes up to Bonnet, making tea. 
Can I just give a shoutout to Ed Speleers for a second? The man plays Bonnet so well. I like that he doesn't just play Black Jack Randall II. Bonnet is sinister because he's charming. He'll give Brianna dolls for Jeremiah and slit her throat the next second. He's a horrible human being, but he has that allure like a venomous snake with colorful skin that draws your eye, even though you know it's dangerous. 
Do you see how it confuses Brianna when he acts nice all of a sudden? Bonnet's like an abusive asshole boyfriend, and let's not forget he brutally raped Brianna. 
That is a gorgeous dress, though. Bonnet is like, "We'll have better servants to do this at River Run," and all of a sudden, Brianna remembers slaves run River Run. 
"What I need is something money can't buy."
"A moral compass?"
SASSY BRIANNA IS MY FAVORITE. 
Bonnet wants to learn how to be a gentleman? Brianna begrudgingly obliges. She doesn't have a choice. Bonnet says that they're drawn to each other, and here's a gentle reminder that he raped Brianna.  What's scary is that he doesn't see it that way. He says there are two sides to every story. Bonnet says he was touched by what Brianna told him in the jail. 
Holy crap, though, I was holding my breath when he stood so close to Brianna and asked her if she could teach him how to love. Things are getting a bit too Stockholm syndrome-ish for my taste!
Brianna reads her memorized copy of Moby Dick to Bonnet. In typical Bonnet fashion, he wants Brianna to spoil the ending for him. He reveals his worst fear to Brianna, drowning at sea. He tells Brianna that he was an orphan. Bonnet asks Brianna how he could comfort her. He grabs her, and Brianna plays it brilliantly by saying a lady would retire. 
The next morning Brianna asks where they would live. She tries to escape by acting like she's accepted Bonnet as Jeremiah's father. Bonnet's not buying it. He agrees to let her go…until she kisses him.
That's when he shows his true colors. 
He's this close to raping Brianna again when he sleeps with the whore instead. She reveals to Brianna that they're on the island of Okracoke and hilariously asks Brianna if she enjoyed the show. Brianna tries to bribe the whore, but the whore turns down her offer. She knows how dangerous Bonnet is. 
Brianna saying fuck is a MOOD. 
Wylie (Chris Donald) continues to be a total wuss, but I believe he didn't sell out Jamie to Bonnet. He tells them that Bonnet frequents a whorehouse nearby. 
ULYSSES WITH THE THREE WORDS SCENE STEALING AGAIN. (I WISH HE WERE GIVEN A CHANCE TO SAY MORE.) 
Forbes meets with Jocasta (Maria Doyle Kennedy). Jocasta says she wants to bestow her fortune on her family. 
Can I say that I appreciate that Miss Sylvie is like, "Oh, a woman too? That's cool. We can service you."
Jocasta is totally on to Forbes. She says she wants to give Ian 200 pounds when she dies. Forbes notes that she's diminishing Jeremiah's inheritance. HE TRIES TO STRANGLE JOCASTA  AND ULYSSES (Colin McFarlane) SAVES THE DAY!!!!
That stupid whore denies she knows Bonnet. Claire recognizes that she's in a great deal of pain. The whore tells Claire where Brianna is. 
BONNET IS TRYING TO SELL BRIANNA!!!! FOR SIX POUNDS???
HOLY CRAP, ROGER AND CO SHOW UP JUST IN THE NICK OF TIME!
HOLY CRAP, HE GOT SENTENCED TO DEATH BY DROWNING!
BRIANNA SHOOTS HIM IN THE HEAD!
And he's DEAD!!!
DEAD!
Woah! I am so glad Brianna took the finishing blow, but I'm also wondering what they're going to do with the last few episodes? I always assumed THIS episode would be a part of the grand finale.
However, I have no idea what's bound to happen next. I can't wait.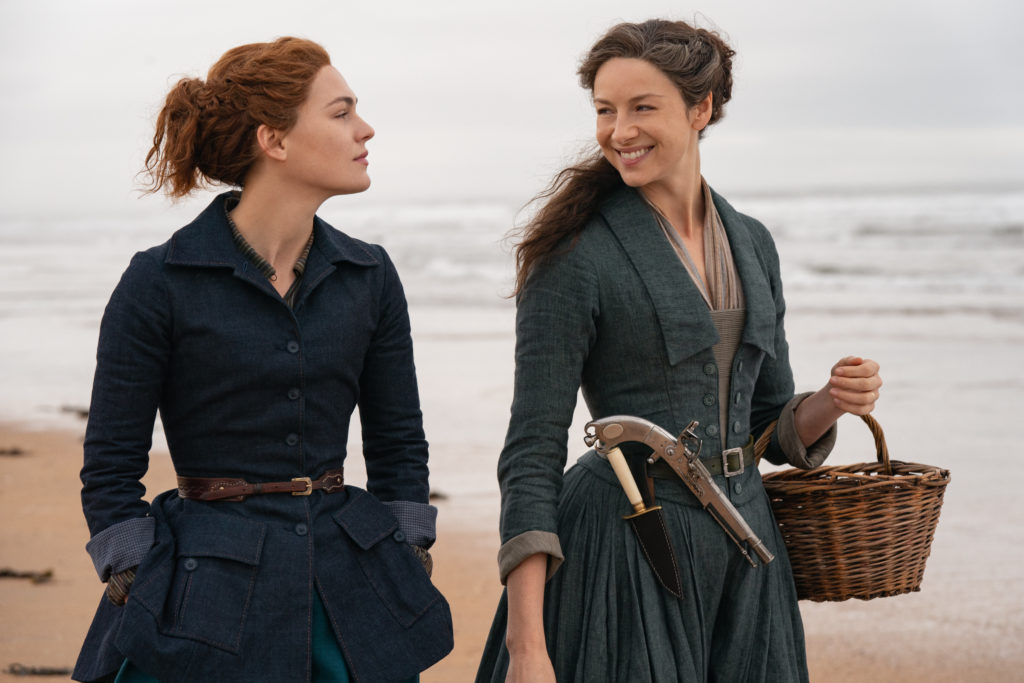 NEXT WEEK, SUNDAY, MAY 3RD AT 8 PM ET: EPISODE 510: "JOURNEYCAKE"
Unofficial Synopsis:  "Roger and Brianna need to decide if they want to stay or return to the future; Jamie discovers a new power that started from an unrest in the backcountry."
Photos and clips courtesy of Starz.