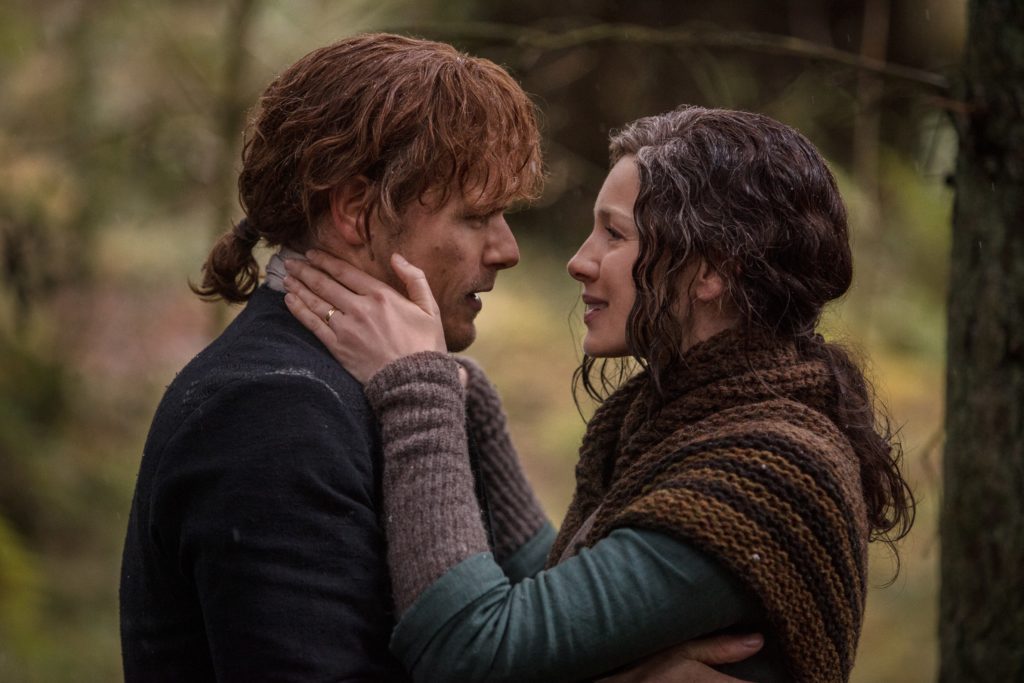 Many people "across the pond" do not have access to Amazon Prime UK to watch the current season of Outlander.  More4 (a "free" channel) has only aired seasons one through three with big gaps in between the seasons (join the club, More4).
Good news for those who have to wait for Outlander to air on More4 because season four premieres May 7, 2020, at 9 PM!
Thanks to Annette Davies for alerting us to this news as commercials are already airing for season four on More4.
Source: TV Wise