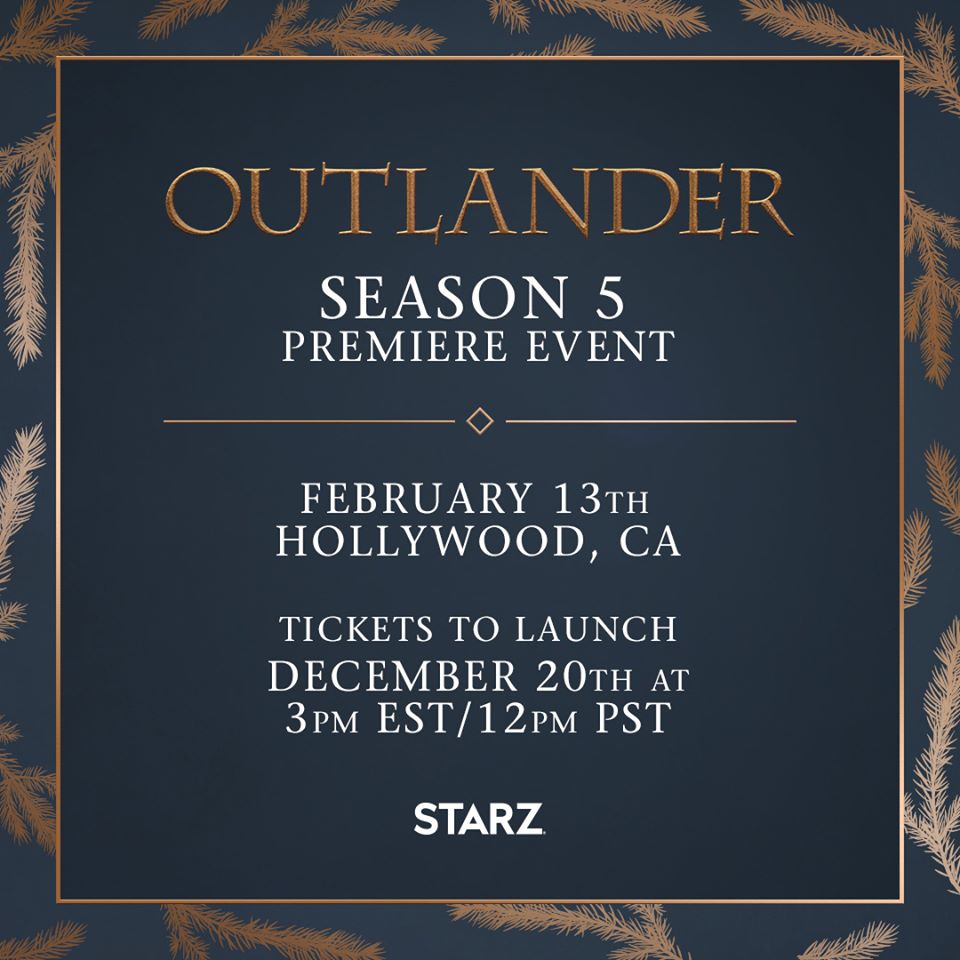 It's official!  The premiere event for season five of Outlander is in Hollywood, California on February 13, 2020.  Sony and Starz are inviting 500 fans to attend the premiere which begins at 7 PM and a Q & A to follow at 8 PM.
To get tickets, follow this link (http://outlanderpremiere.com/) and try to get tickets when they become available on December 20, 2019 (today!) at 3 PM EST.  You have to be 17 or older to attend and must have a photo ID.  The tickets cannot be transferred or sold to others.
No announcement has been made as to who will be attending the premiere from the cast, but we have to assume that most of them will be in attendance barring any commitments elsewhere.
Good luck, Outlanders!
Source: Outlander on FB