Starz released another portrait for Outlander season five today.  This portrait is of Jamie (Sam Heughan) and Claire (Caitriona Balfe) reclining in the grass.  This portrait has already been used in promotional items for season five.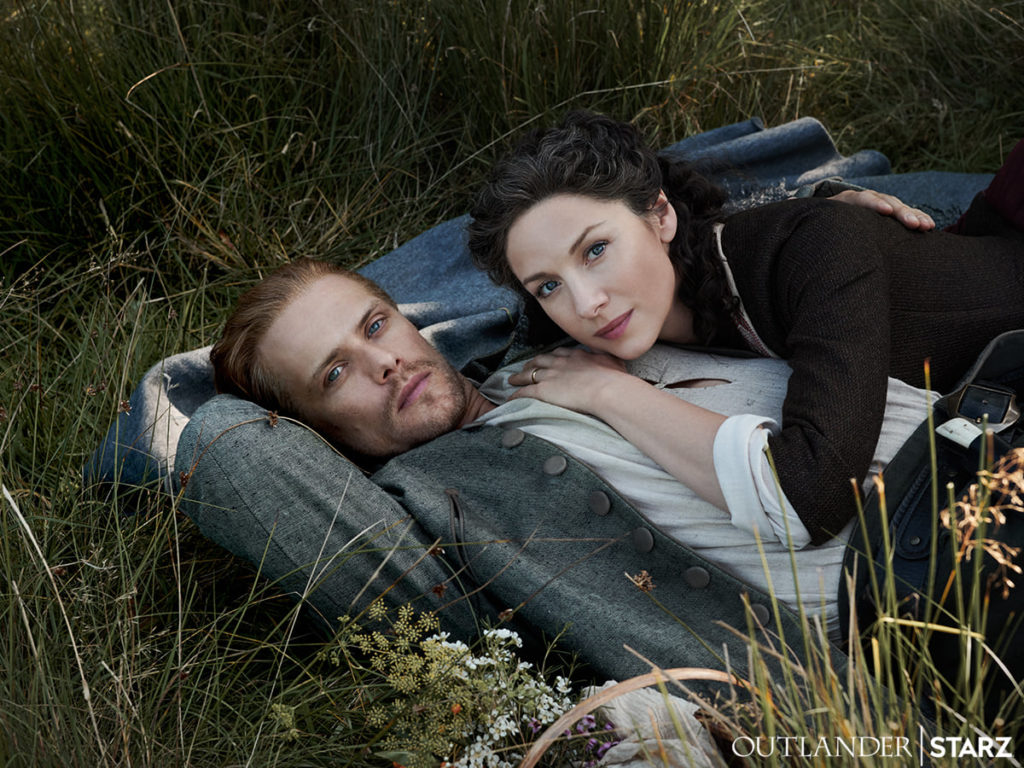 @Outlander_Starz @TallShipProds @TheMattBRoberts
Is this the "key art" for Season 5? Where did this originate? pic.twitter.com/Dw9zTPYuHc

— Connie here-for-Outlander Sandlin (@Yr_Obt_Svt) November 26, 2019
Yes!! #Outlander #FYC https://t.co/vFWp2wYbPs

— Outlander SoCal (@SoCalEdition) November 24, 2019
It's a bit confusing that Starz would use a season five image for a "For Your Consideration" campaign.  Season five isn't eligible for anything yet.
Jon Gary Steele, the production designer, also shared a little tease for season five also.
Source: Starz, Respective Twitter and Instagram Accounts