We are giving away three different Cryptozoic merchandise items that all are Outlander-related.  The first item is an Outlander Jamie Fraser vinyl figure.  It can be purchased at https://cryptozoic.com/outlander.  The figure is limited to US entries only due to shipping costs.  The other two prizes are open to international entrants!
The second item is the New York Comic Con convention pack containing the CZX Outlander trading cards.  The pack includes a David Berry autograph (DB, Convention Variant), Promo Cards P5, P7, P9, and CZX Base Card 6.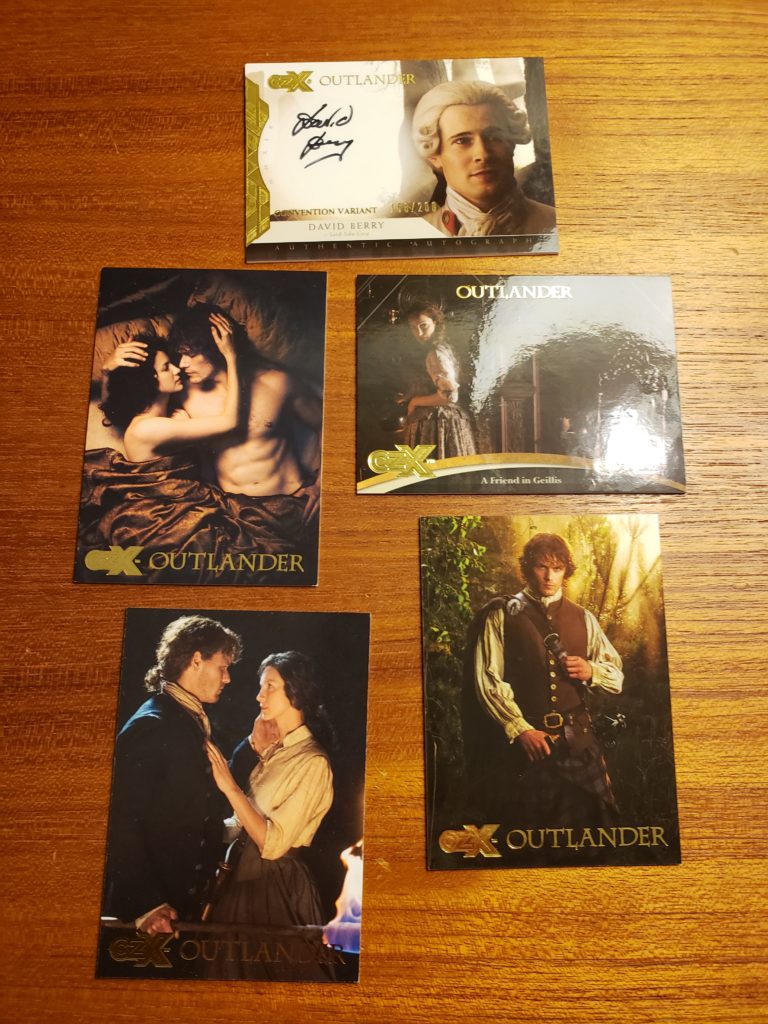 The third item is the Los Angeles Comic Con convention pack containing cards from the season one trading cards.  The pack includes a Stephen Walters autograph card (SW, 122/130) and the silver foil variants of the base and chase cards 22, 23, S9, and Q3.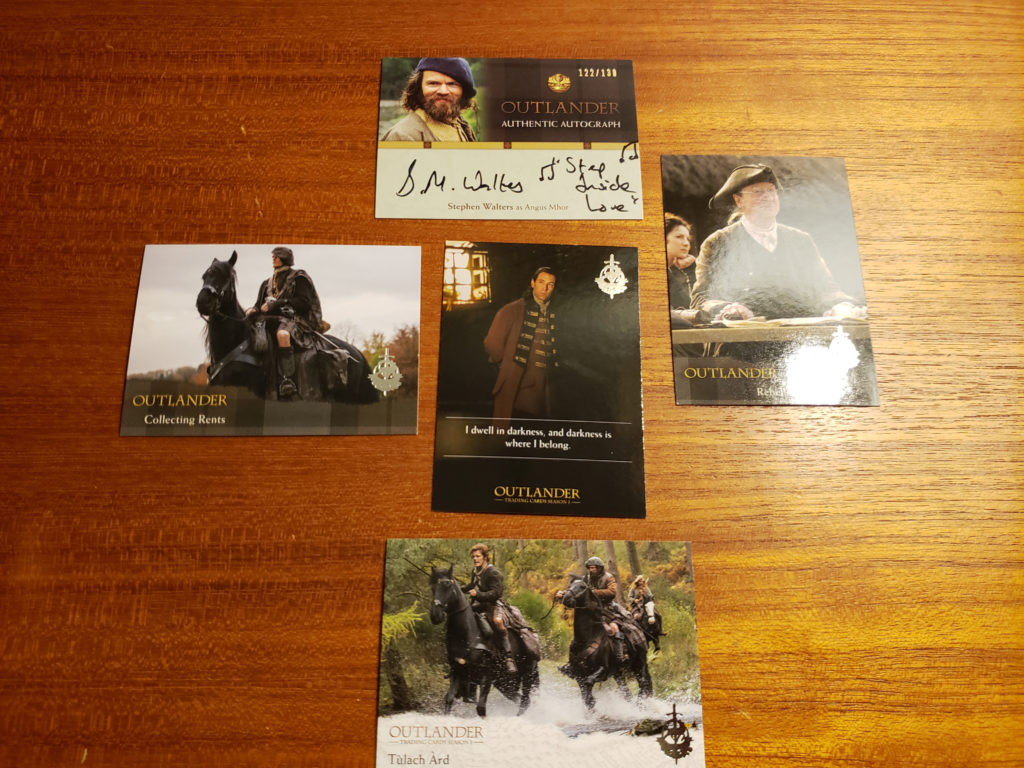 More information on all of Cryptozoic's Outlander merchandise can be found at https://cryptozoic.com/outlander.
You may enter via the Rafflecopter box below for five different entries.  For an additional entry (or if you are not on social media), please send your full name and mailing address with the subject "Cryptozoic Giveaway" to outlandertvnewsgiveaway [at] gmail [dot] com.  Please enter via each method only once, which leaves you with a maximum of six entries for this giveaway.  Any duplicates will disqualify you.  The giveaway begins 10/20/2019 at midnight (Central Time Zone) and ends on 10/31/2019 at midnight.  The figure giveaway is limited to the US due to shipping costs.  The trading cards are open to all entrants
Three winners will be chosen at random at the end of the giveaway period.  Once emails are sent to winners, you have 24 hours to respond.  If you do not respond, another winner will be chosen.  If you win, you will not find out which calendar you have won until it arrives in the mail.
These giveaway items were provided to us by Cryptozoic.
Good luck!