Billy Boyd had a small role in season four of Outlander, playing Gerald Forbes, a suitor for Brianna's hand in marriage.  Well, Mr. Forbes is back for season five and Billy Boyd mentioned his role briefly in his New York Comic Con panel with Sean Astin.
"Boyd was then asked by a fan about his time in Season 4 on Outlander, and said that he never knows what he's allowed to say, so he ends up just saying nothing. He did let it drop that they're filming Season 5 now, and then wondered if he was even allowed to say that. He said it though, we heard it, so look forward to more Billy Boyd in the world of Outlander. "We're going really, really fast," Boyd said, when a fan remarked on how long it's taken for the show to return. "
Billy does make a brief appearance in the season five trailer.  Here is the screenshot below.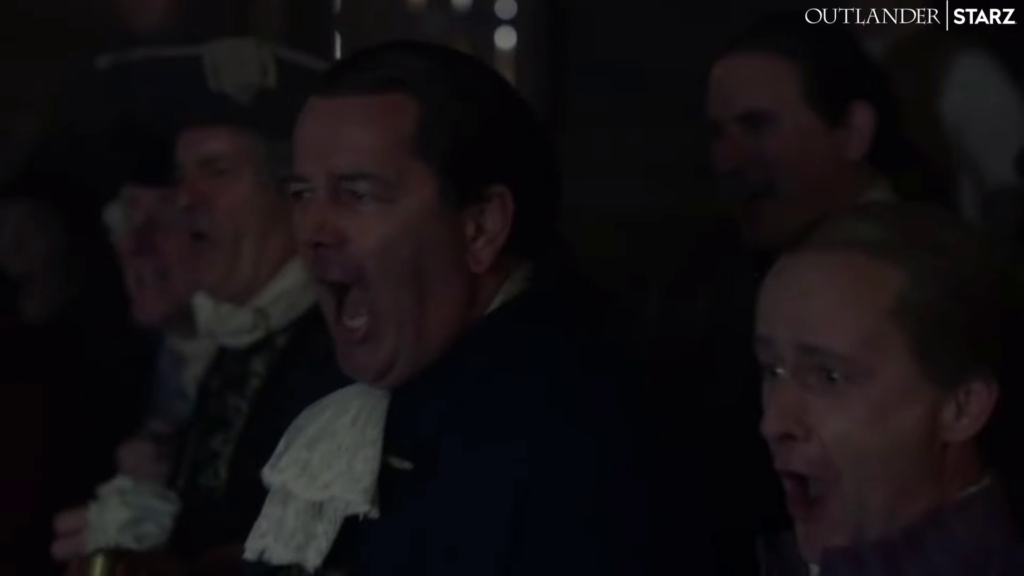 Source: SyFy