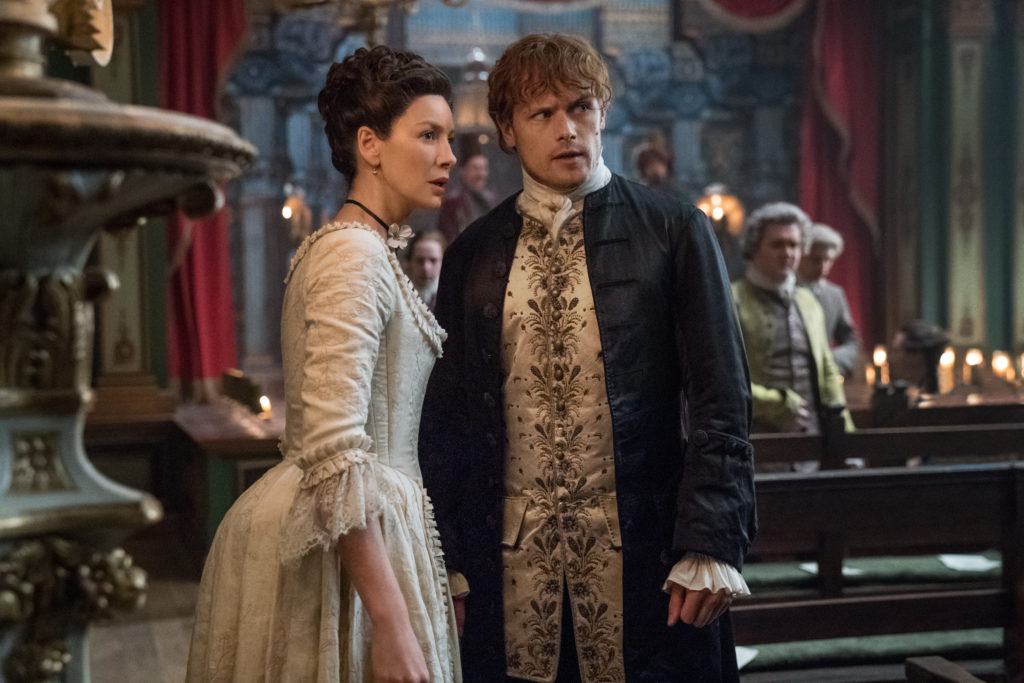 Outlander is up for a People's Choice Award again this year.  They are nominated in the category, "The Most Bingeworthy Show of 2019."  Fans can vote through October 18, 2019.
There are three ways to vote, one of which is if you have Xfinity, which I do not so check the details on that way for yourselves.
The second way is to use Twitter.  Your tweet must be public, so if you have a protected account, your votes using Twitter will not count.  For each Twitter vote (up to 25 a day), you must include the hashtag for the category and the hashtag for the show.
To vote for Outlander on Twitter, make sure you use #TheBingeworthyShow #Outlander and #PCAs in your tweets and retweets count as votes as well.
You can also vote via the official website link below.
Click here to vote on the People's Choice Awards website!
Good luck, Outlander!
Source: The People's Choice Awards