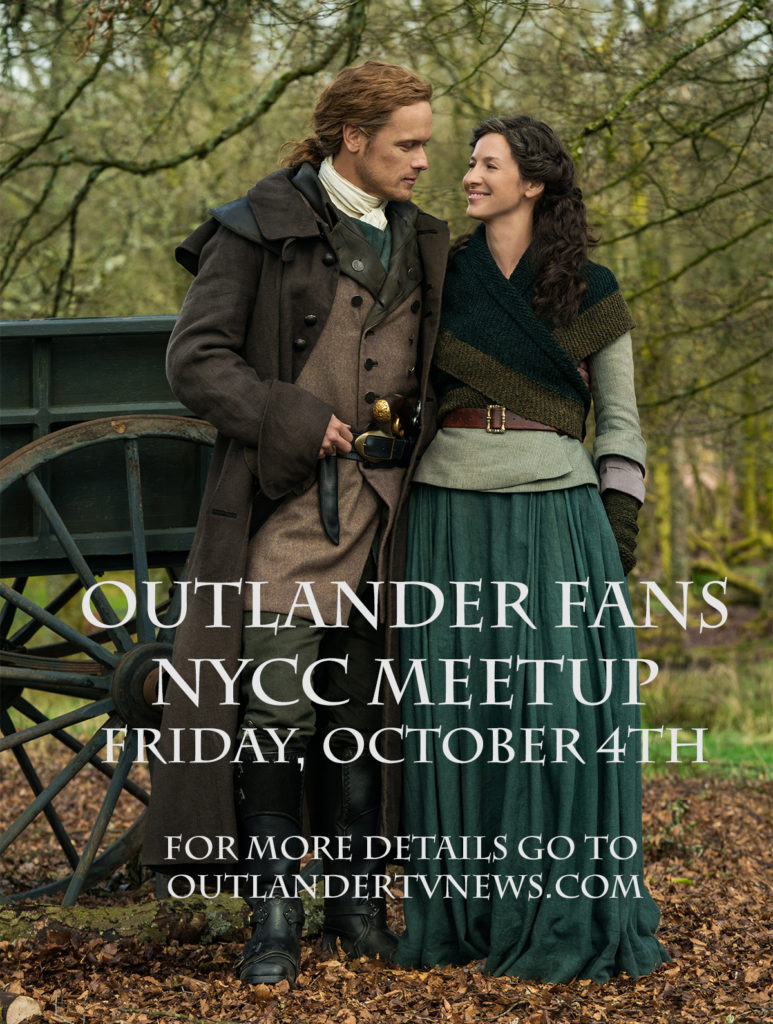 Update 9/28/2019: The meetup time is 4:30 PM.  See you there!
Just like our meetup at San Diego Comic-Con, we are hosting a meetup for Outlander fans at New York Comic Con.  The meetup is on Friday, October 4, 2019, at The Bella Abzug Park fountains.  The meetup will be in the afternoon, but the specific time will be determined after the Friday panel line-up is released by NYCC to avoid conflicts with popular panels.
The meetup does not require an NYCC badge, so if you are in the NYC area, please come and join us.  The meetup will be a chance for fans to connect and pick up some swag from Outlander TV News.  Other Outlander sites, pages, and groups are more than welcome to come as well and share their swag and information also.
You can RSVP on our Facebook Event Page: https://www.facebook.com/events/466879270564268/
Stay tuned for more information, but we hope to see you there!
Source: Outlander TV News, Photo: Starz, edited by Outlander TV News