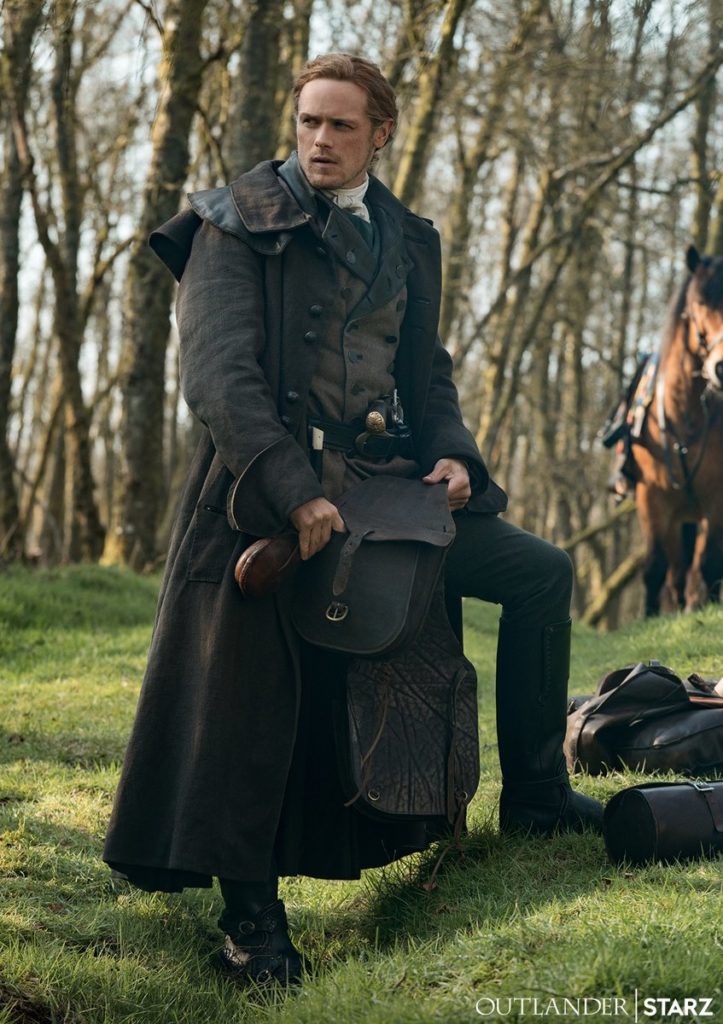 Sam Heughan spoke with Parade before the Starz FYC panel for Outlander this past Sunday.  He discussed what is happening so far in season five as well as his other projects outside of Outlander.  Some excerpts from his interview are below, but please head over to Parade to read the entire interview.
What one thing can you tease about Jamie in season five? When we left him at the end of season four, he had been tasked to form a militia and go after Murtagh (Duncan Lacroix).

I can't give away too much, obviously, but as we saw in season four, Jamie's on the side of the Redcoats. He's made this deal with the Redcoats, the British Army, so he's actually on the opposite side of the side where his allegiance really is and his loyalty lies, but he knows he needs to do it. He needs to do it for his family and for his tenants. He has to secure this land and make it a safe place for them, so he goes in league with the British. For Jamie, that's a pretty hard thing to do.

The biggest challenge for season five so far?

We've only shot two and a half episodes, but so far, the challenge is that we have this whole new settlement. Fraser's Ridge has really flourished. There's a lot of towns nearby and you can feel the buildup of it. There are the clouds in the distance gathering for the great war. Jamie and Claire are really fighting to make sure that they're on the right side. I think the sheer size of what we're dealing with now and the sheer numbers of cast and of locations, as well, is a challenge. We're still shooting in Scotland for America, so that's a challenge, too.

He actually is older than you are. Is that easy to play?

Unfortunately, he's not a hell of a lot older than I am. We've aged him. Redheads notoriously don't really go grey. They go blonder, so we've done very modest aging, but people are really going to see a difference from this season to the first season. We have to, hopefully, span another three or four seasons, so we don't want to start giving Jamie a walking stick just yet, but, yeah, he's getting older and maybe not as tempestuous or quick to fly off the handle. He's more of a thinking man this season and that's nice to see him grow up.
Source: Parade, Photo: Starz