So.
I have a confession to make.
I have never realized…
That today is World Outlander Day.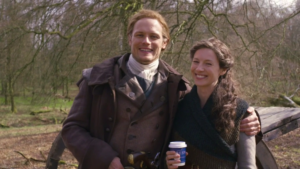 And I call myself an Outlander fan.
Today Starz released a video from the Outlander set celebrating the best day ever, and let me tell you I am here for cute Outlander cast videos all day every day. It was lovely to see all three main couples trading off answering fan questions. 
We're not good at dodging history are we? 
Caitriona Balfe and Sam Heughan were hilariously vague answering  what fans should expect from the new season, while Cesar Domboy and Lauren Lyle were literally Marsali and Fergus. All I could think of when watching Sophie Skelton and Richard Rankin was Brianna's wig looks so pretty why can't my frizzy mass of curly red hair look just like that?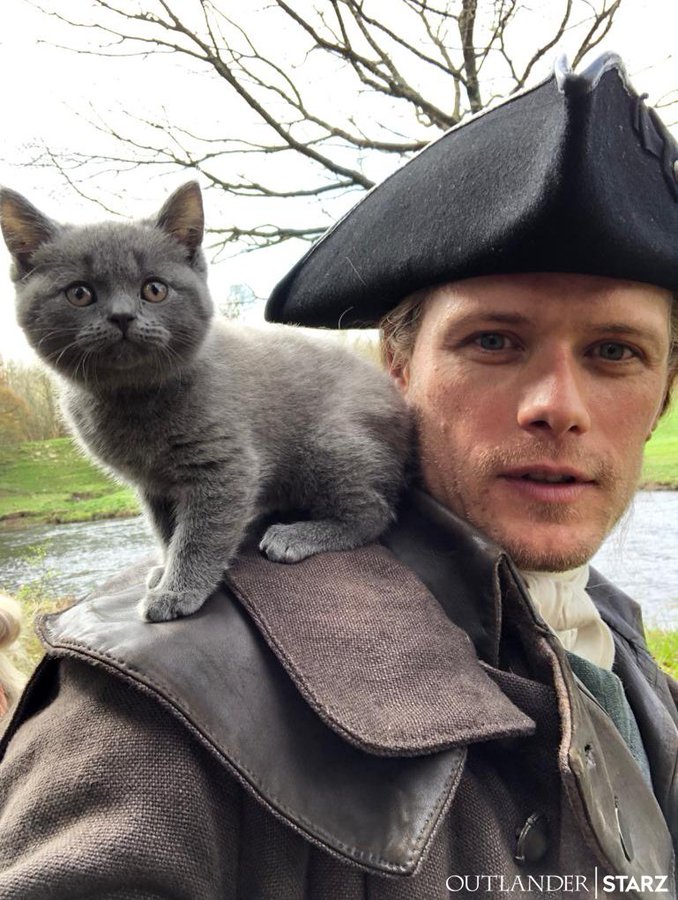 The star of the show and some guy named Sam.
But I digress. Outlander has always been an such a joy to write about and watch and I'm grateful to the queen herself for creating such an international treasure for all of us to enjoy. This new season is shaping up to be interesting and I do love having no idea what's going to happen. I hope all of you fellow Outlander fans had a great Outlander day. Remember, each day is one step closer to the new season! 
And also never forget that Sam Heughan has never changed a diaper.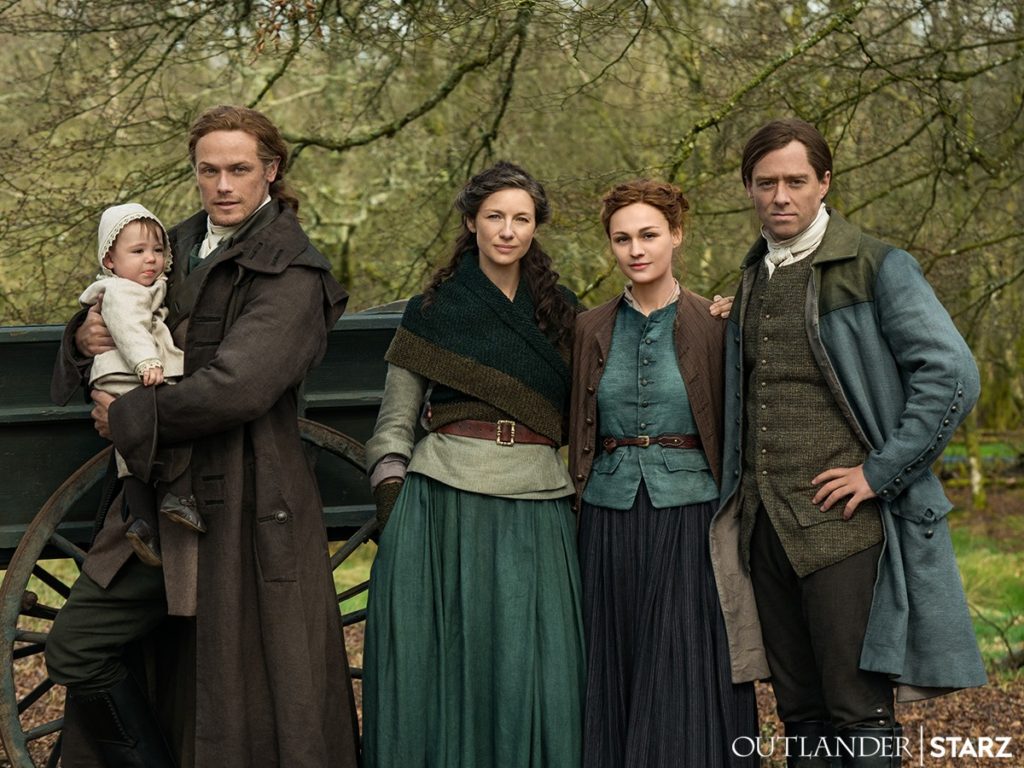 Happy World #Outlander Day! If you could celebrate with a party in any of the Outlander sets, which would it be? pic.twitter.com/8EmLcLf1p3

— Outlander (@Outlander_STARZ) June 1, 2019
Source: Video and photos via Starz