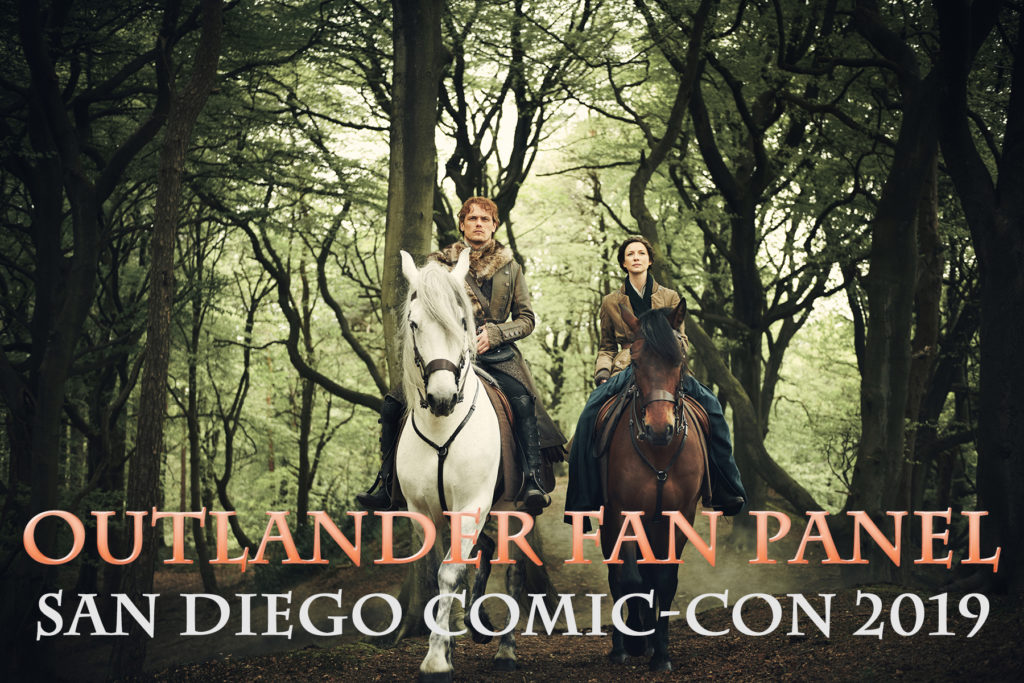 Update (7/5/2019): The schedule is out!  Our panel is Friday, July 19 at 3 PM in the Neil Morgan Auditorium at the San Diego Central Library.  Visit the official listing for more details.
Original Post:
We are happy to announce that the Outlander Fan Panel at San Diego Comic-Con is back for 2019!  We will be hosting an hour's worth of talking about what happened in season four of Outlander, what we have seen of the making of Outlander season five, how the show will be adapting The Fiery Cross, and any Diana Gabaldon book news that may have developed by July 2019.
The panel will include Ginger and Summer of The Outlander Podcast, Heather of Outlander So Cal Edition, and Sarah Ksiazek of Outlander TV News (that's me!).  Ginger made it possible again for the panel to return for the third time to SDCC and we love her for all her hard work on behalf of all of us!
SDCC takes place from July 17-21, 2019, and badges have already sold out.  No date, time, or location has been announced for this panel yet.  We do not know if Outlander will be at SDCC 2019 in an official capacity yet either.
Source: Outlander TV News