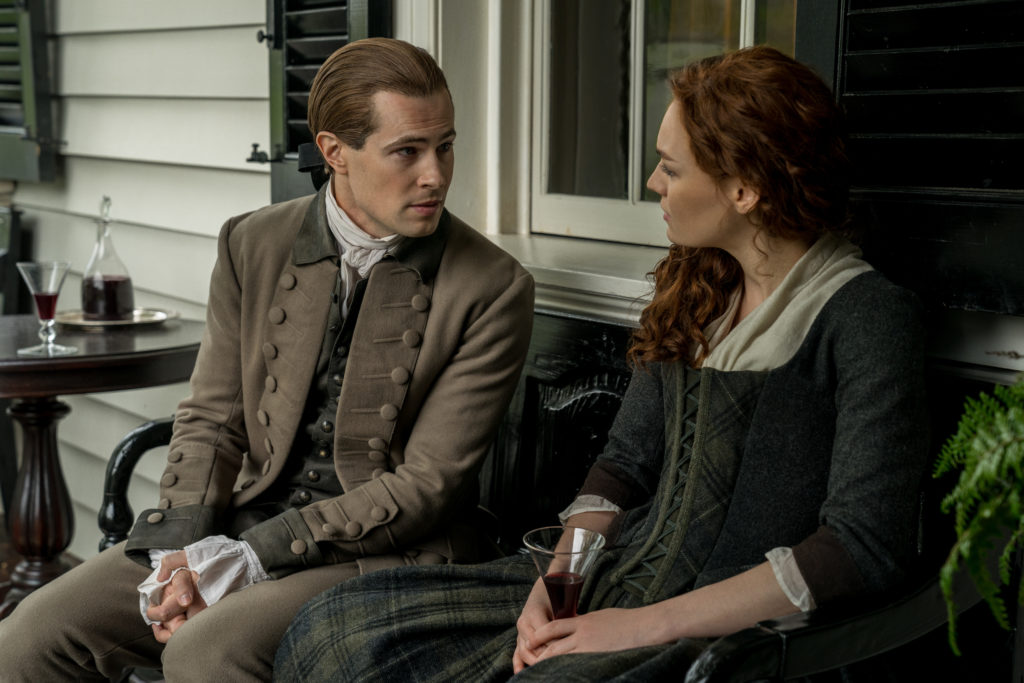 David Berry plays Lord John Grey in Outlander and was back for a few episodes in season four.  He filmed a new scene for the season four "Untold" Blu-ray editions and chats with Too Fab about it, fans, and Sam.  Excerpts are below but head over to Too Fab to read the entire interview.
Just to back it up a little — how was it for you joining the show in its third season as an already beloved character from the books?

Luckily, I was ignorant to a lot of the fanbase. I knew it had a massive following, but I didn't really understand what that meant. I came into it blind, which is probably the best way because I might have been intimidated to make any creative choices and own it in any way at all. I think after I did my first episode, I felt good about what I'd done, but also very anxious about how it might be received. When something is so loved, you're kind of competing with people's already well-founded attachments to an idea of a character. It's very intimidating.

Before filming together for Season 4, I read you sent Sam a letter in character as Lord John Grey. What did you tell him and did he ever read it or respond?

The correspondence was me trying to keep a connection to the show, as well as build a history around what's happened in the interim between Season 3 and Season 4. There's a lot of untold story. Obviously, last time we see John he's in Jamaica and then all of a sudden he's in Fraser's Ridge, it's a bit of a gap to bridge. So I wanted to lay down a fictitional story of what I was doing during that time and what the relationship had been between myself and Willie and letting Sam's character in on that, because I just imagined that they would have been writing to each other during that time.

I kept my deeper feelings out of the letters and save them for when I was gonna see him [laugh]. Sam did receive them, he was appreciative, but he's a very busy man, I don't think he had time to reply. I don't think I did get a reply.

Can you also talk about the Outlander Untold scene — a moment filmed specifically for the home video release — between Lord John and William?

When I initially received it, I was like, what? I didn't know what it was. I think it wasn't explained to me until later on that it was going to be on the DVD. I thought it was a really cool character piece.

I think it's particularly good for the audience's understanding of Willie and what he's going through. In that episode, there's so much going on with Lord John's appearance, his return, what can get lost is the tragedy of what's occurred with William losing his mother, Isobel, and the impact it's been on his life. For William, he's about 12 years old and you come to understand what his emotional entry into that episode, perhaps why Lord John bringing William to see Jamie is so important for him at this particularly time, in his time of grieving.
Source: Too Fab