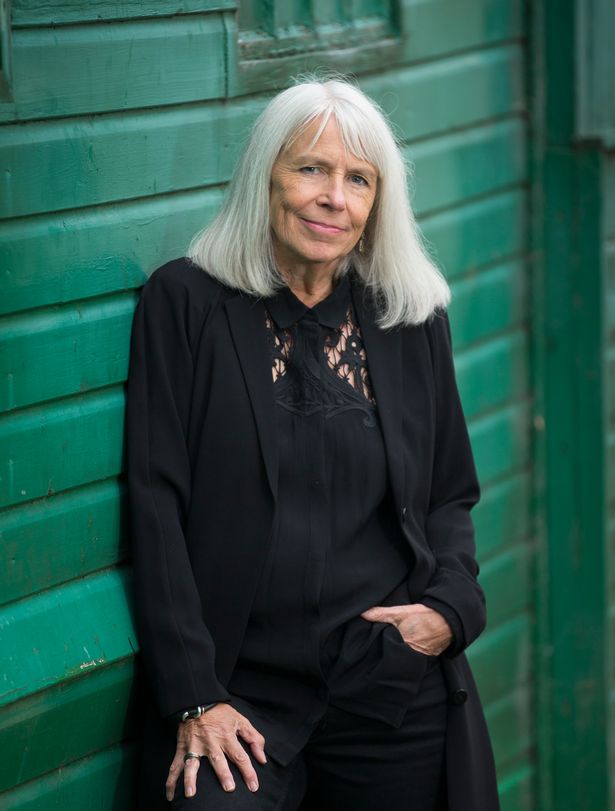 Update 12/26/2019: The opening credits of season five came out today and with that, we have confirmation of Trisha Biggar as the costume designer for Outlander.  The title of this post has changed to reflect this new development.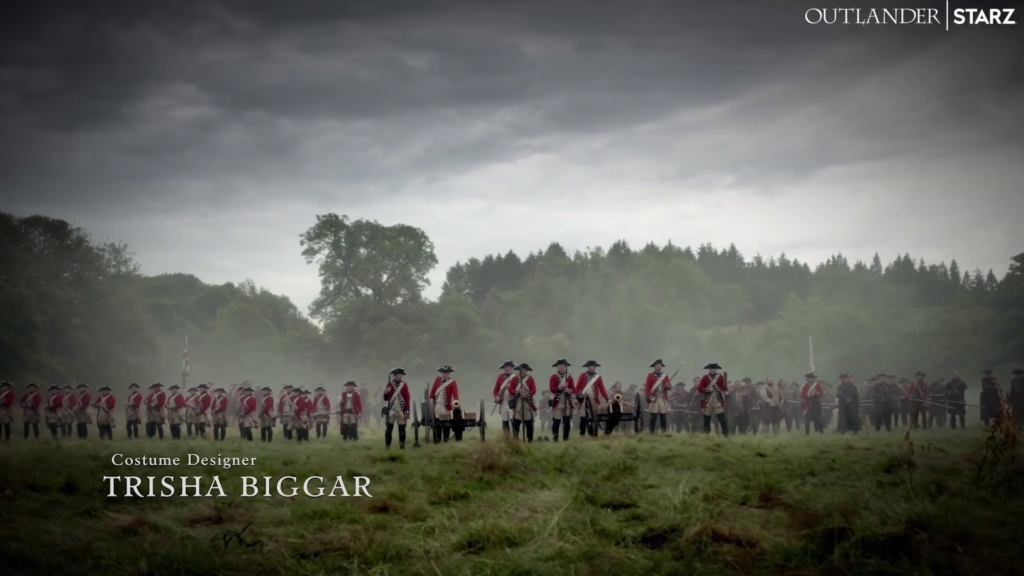 Original post: Fans of Outlander know already (or should know) that seasons one through four costume designer Terry Dresbach stepped down from the show.  Nina Ayres was the co-costume designer with her on season four.  We were lucky with Terry because she had a Twitter account and would interact with fans and give details about the costumes as well as share photos of how they were made.
Terry confirmed on Twitter that Nina Ayres was not going to be back for season five, so there is a huge void in the production of the show.  The person who steps (or stepped) in will not be able to create the show's costumes from scratch, considering there is already an aesthetic and there is an issue of continuity. Reading about Terry's experience with season one, I don't think anyone wants to repeat that anyways.  I would assume that the main characters' costumes for season four would be reused, especially in regards to Claire and Jamie, with necessary additions.
Some keen-eyed fans found costume designer Trisha Biggar's CV online and it has Outlander season five on it.  I reached out for comment to Starz on this finding in January and their response was, "We haven't announced anything for season 5 yet."
The entry on her agency's website is still there and there is another mention of her having the Outlander job way back in August 2018 on The Insider in relation to her costume from Star Wars: Attack of the Clones being included in a display at the V & A Dundee.
Trisha Biggar is from Glasgow and has designed costumes for all of the Star Wars prequels, the recent film The Wife, as well as the television shows or miniseries Ordeal by Innocence, Da Vinci's Demons, Emerald City, and Moll Flanders.
If all that has been seen online is correct, we want to welcome Trisha Biggar to Outlander!
(Trisha does not appear to have any social media accounts.)
https://twitter.com/VADundee/status/1032935711249518597
Source: UA, The Insider (Photo and article)