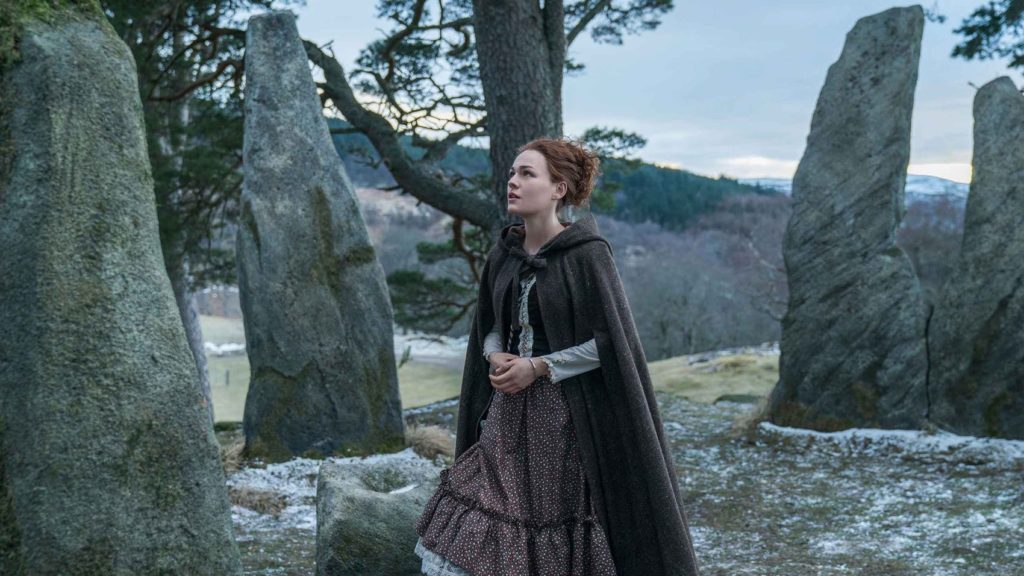 This is the preview of for the seventh episode, episode 407, of Outlander season four, "Down the Rabbit Hole." Brianna (Sophie Skelton) travels through the stones and moves towards reuniting with her parents, but she, unfortunately, crosses paths with Stephen Bonnet (Ed Speleers).  Roger (Richard Rankin) contemplates going through the stones also, and shaves his beard and has Fiona (Iona Claire) accompany him to the site.
For all the diehard Jamie and Claire fans, it looks like they might be absent from this episode.
The synopsis: "Brianna follows in her mother's footsteps and travels through the stones back in time to 18th century Scotland where she struggles to make her way to the Colonies to find her parents, Jamie and Claire. Meanwhile, Roger follows Brianna into the past and embarks on a harrowing sea journey."
Screencaps from the preview are below the video.
This episode premieres in the U.S. Sunday, December 16, 2018, on Starz at 8 PM ET.
Source: Starz