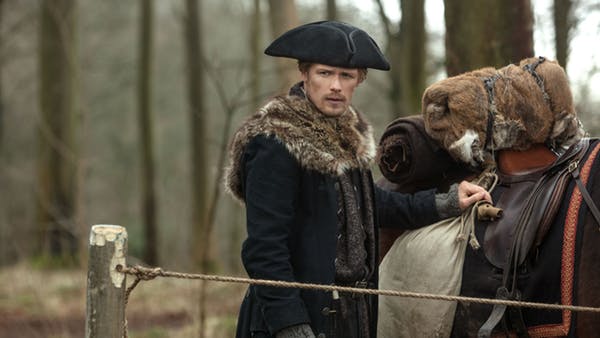 This is the preview of for the sixth episode, episode 406, of Outlander season four, "Blood of My Blood." Lord John Grey (David Berry) has shown up to Fraser's Ridge and surprised Jamie (Sam Heughan) and Claire (Caitriona Balfe) with his presence and that of Jamie's son, Lord William (Oliver Finnegan).  When Lord John comes down with the measles, Jamie takes William away from the cabin to keep him healthy.
The synopsis: "Jamie and Claire are surprised when Lord John Grey drops in on Fraser's Ridge with an unexpected traveling companion. When Grey takes ill, Claire must reconcile her personal feelings with her duties as a doctor. "
Screencaps from the preview are below the video.
This episode premieres in the U.S. Sunday, December 9, 2018, on Starz at 8 PM ET.
Source: Starz