Below are the official photos from the ninth episode of the fourth season of Outlander, episode 409, "The Birds & the Bees."
Characters that can be seen in these photos include Brianna (Sophie Skelton), Claire (Caitriona Balfe), Jamie (Sam Heughan), Lizzie (Caitlin O'Ryan), and Murtagh (Duncan Lacroix).
Updated 12/31/2018: 16 post-episode photos are added below the original set.  New characters that can be seen in these photos include Roger (Richard Rankin) and Ian (John Bell).
Synopsis:  "As Brianna struggles to compartmentalize the trauma she's suffered in the wake of the tragedy that befell her in Wilmington, she refocuses on finding her parents and hits a stroke of good luck, discovering that Jamie and Claire are in town as well. The newly reunited family returns to Fraser's Ridge, where Jamie bonds with Brianna, until dark secrets threaten to tear the Frasers apart."
This episode airs this Sunday, December 30, 2018, at 8 PM ET on Starz.
Post-episode photos: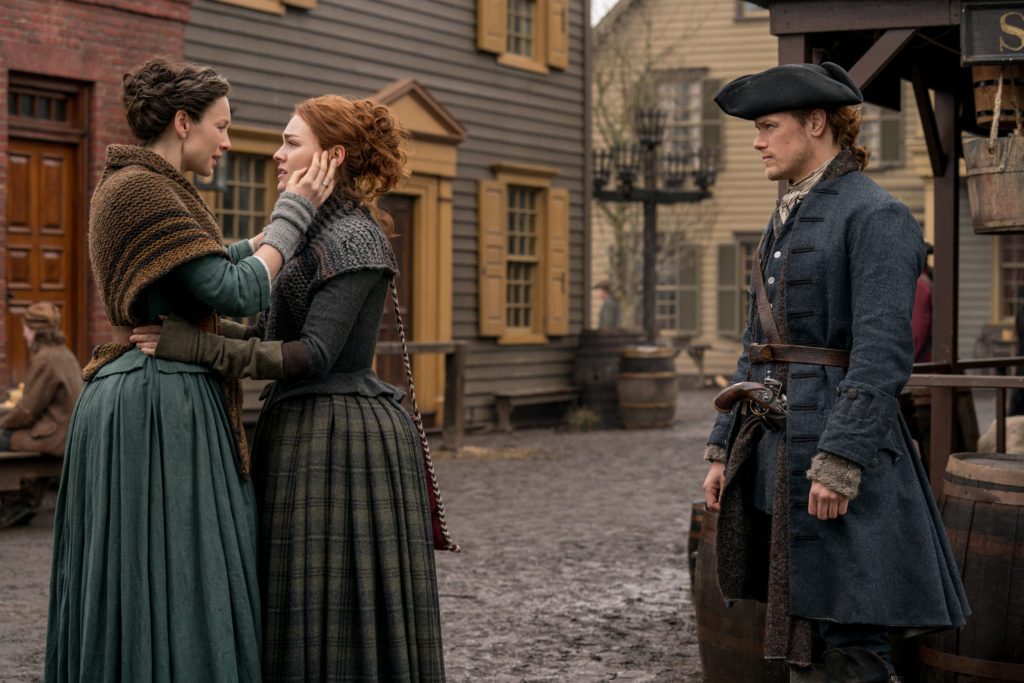 Source: Starz