I guess we are getting close enough to the end of season four of Outlander that Starz is handing out exclusive photos from the finale.  The photo has Claire (Caitriona Balfe), Jamie (Sam Heughan), and Ian (John Bell) standing in a Native American (Mohawks) camp, seemingly surrounded by them.
There is another photo released some time ago that may also be from the finale based on the setting and what Claire is wearing.  I included it below as well.
The season four finale airs on Sunday, January 27, 2019.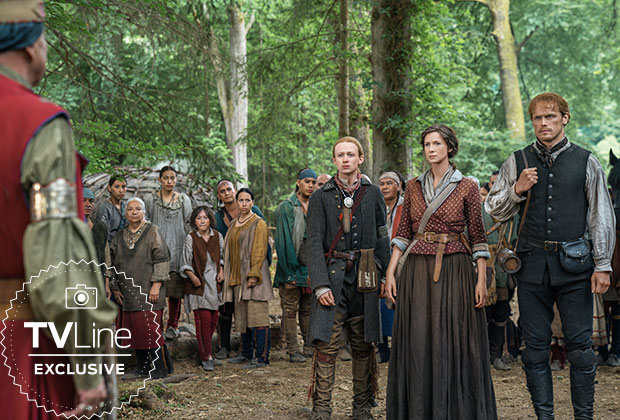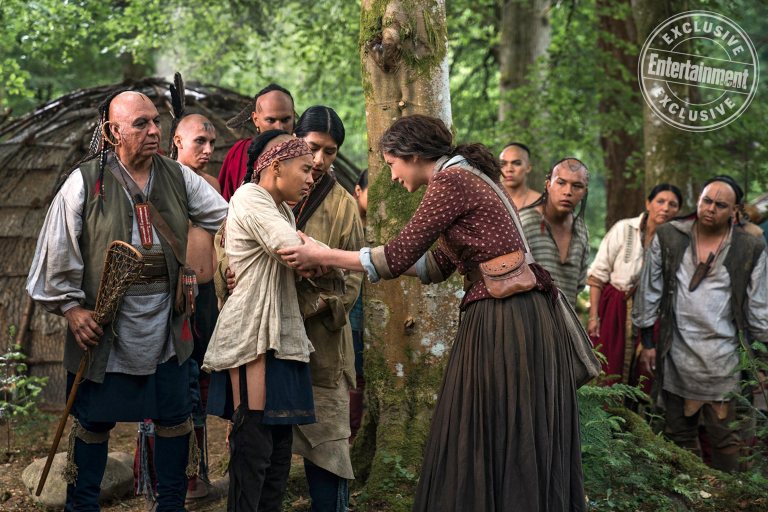 Source: TV Line